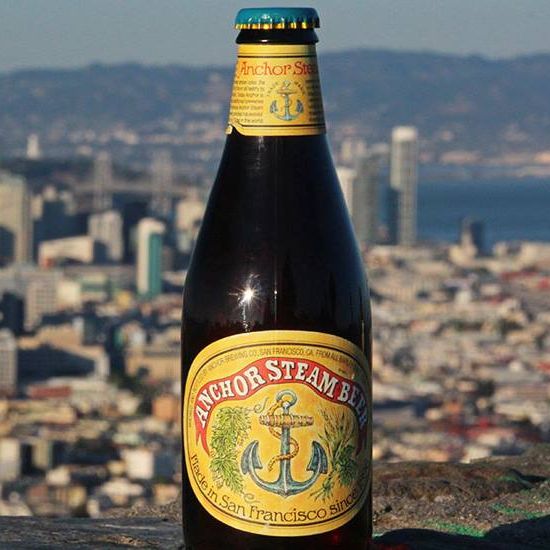 It was founded 121 years ago.
Photo: Anchor Brewing Company
The world is ending, and so is craft beer. During this decade, international conglomerates have snatched up craft breweries like lions hunting (IPA-making) zebras. These acquisitions included some of the biggest success stories of the craft-beer boom, and huge growth and market saturation contributed to bringing craft beer to a tipping point. Now, the very company responsible for the revival of American beer culture, San Francisco's Anchor Brewing, has been purchased by Japanese brewing giant Sapporo.
Anchor Brewing is as San Francisco as sourdough bread, It's-its ice-cream sandwiches, and burritos. Originally established way back in 1896, Anchor is credited with creating a style of beer called California common (what it calls steam beer). While it survived the 1906 earthquake and resurfaced after Prohibition, mid-century America's taste for schnapps and flavorless beers proved more menacing threats. But in 1965, it was saved from bankruptcy by Fritz Maytag, who bought the company, and reintroduced styles (a dark porter, dry-hopped ale, barley wine, and a Christmas ale) that no one else was brewing in Lagerland, USA. In 2010, Maytag would sell the brewery to Keith Greggor and Tony Foglio, two guys from the spirits industry who told the San Francisco Gate that Anchor is something they want to "pass on to the next generation."
Despite the sale, Anchor's reps say the beer will continue to be brewed in Potrero Hill, San Francisco. They insist the recipes won't be altered, and say the company will even open a new taproom across from the brewery, as well as make canning more efficient while improving production systems and their packaging process. Which all sounds well and good. But you can't blame craft brewers for seeing something symbolic in the sale of the company that started the hop boom in the first place.