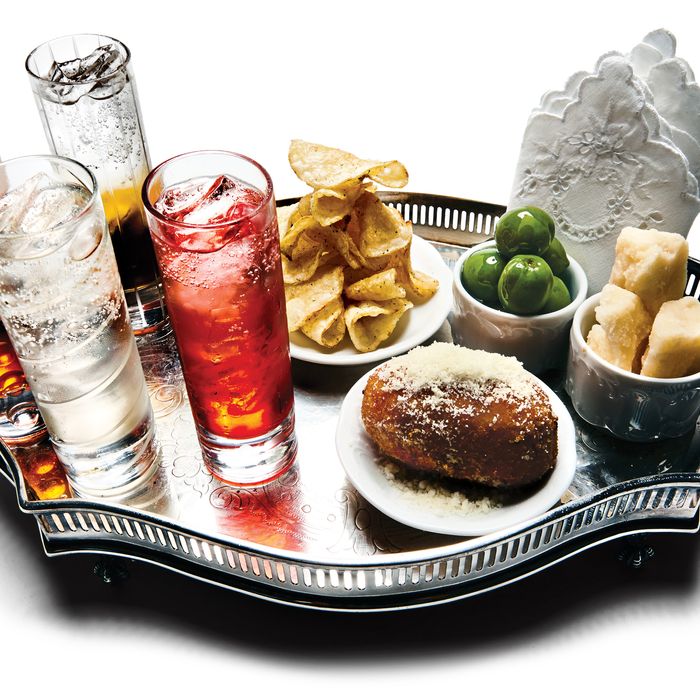 Pisellino's drinks and snacks.
Photo: Bobby Doherty

"Rita and I tend to create places we are longing for," says chef Jody Williams, who opened the West Village's Via Carota three years ago with partner Rita Sodi as an homage to Sodi's onetime home outside Florence. The couple's next collaboration, Pisellino, celebrates the classic Italian bar, an icon of urbanity that serves so many crucial social and culinary functions with such panache it makes our best watering holes look inept. In Italy, says Sodi, "it's the first place in your neighborhood that will open, where you go at seven for your first coffee, to meet someone, talk, eat something sweet; for spuntino at lunch, very quick; for a drink before dinner and something to eat." In that spirit, Sodi and Williams are equipping the triangular corner space opposite Via Carota with a central standing bar, two walls of glass windows, and expanses of built-in wood shelving to accommodate display cases of pastry, sandwiches, and snacks. The partners want Pisellino to feel like it's been there forever, and they take inspiration from some of Italy's most venerable institutions: Rome's Sant'Eustachio il Caffè, known for espresso frothed with sugar; Turin's Caffè Mulassano, birthplace of the tramezzino sandwich; Procacci in Florence, where locals and tourists flock for truffle panini and glasses of wine; and Florian, the ancient Venetian café. Here, as there, staff will don dapper uniforms, and though the space is tiny, sidewalk seating will abound.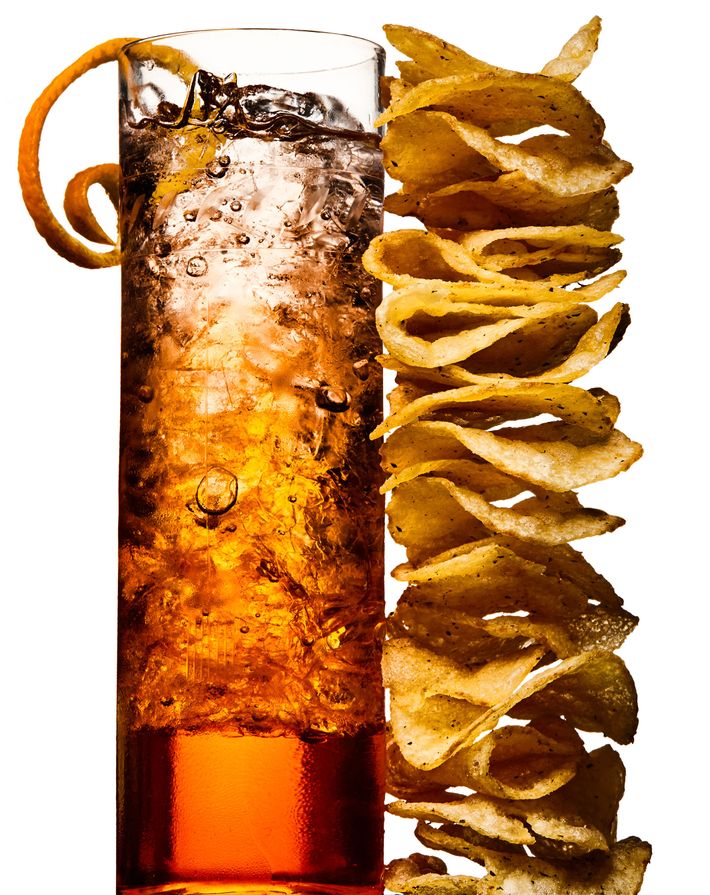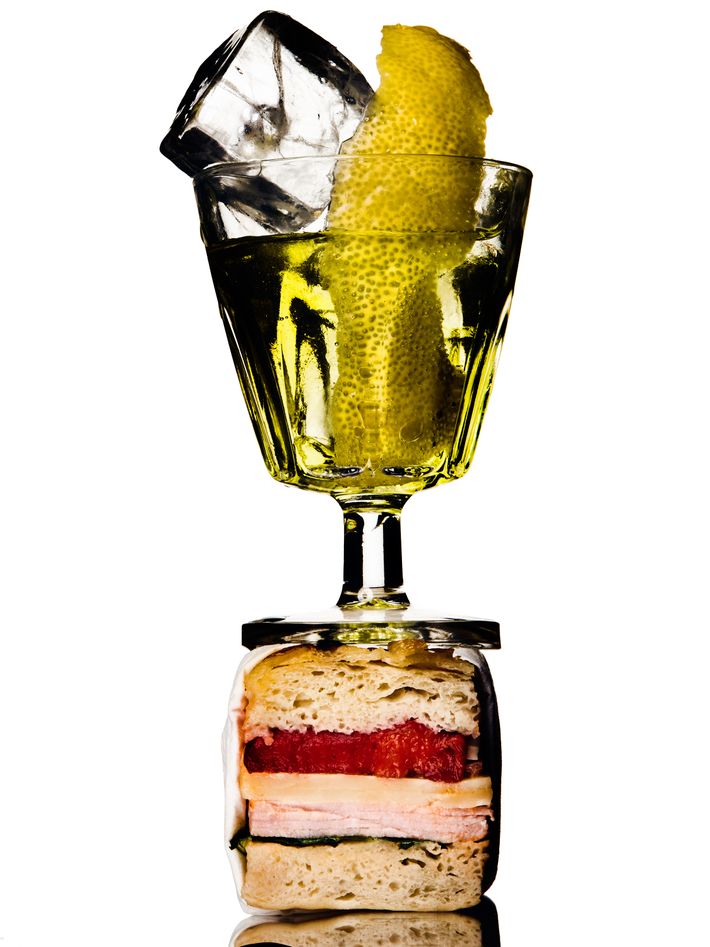 Pisellino, 100 Seventh Ave. S., at Grove St.; December.
*This article appears in the August 21, 2017, issue of New York Magazine.