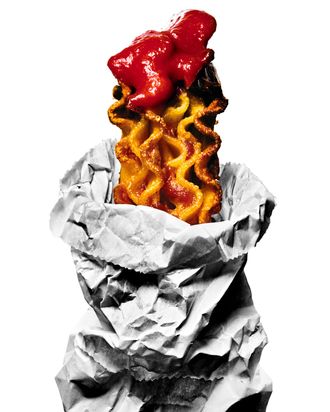 Pasta Flyer's lasagna bar.
Photo: Bobby Doherty

When Mark Ladner left his post as executive chef at Del Posto in January, a plate of pasta cost between $30 and $40. When he opens Pasta Flyer this fall, he'll be charging $9.99 for a spaghetti-and-meatballs combo meal. And while you might be tempted to attribute this downscaling to ineluctable fast-casual market forces, Ladner, who worked for Mario Batali and Joe Bastianich in four restaurants over 20 years, has always gravitated to the more populist segment of the industry. "After Otto, I actually planned to go down-market further," he says, but Del Posto intervened.
At Pasta Flyer, aptly situated in the shell of a shuttered Chipotle in Greenwich Village, Ladner will serve five variously shaped and sauced pastas, ranging from $6 to $8, and he considers his true competition, pricewise at least, not Chipotle or Sweetgreen but McDonald's. Of course, many have tried and failed to master fast-food pasta. (Remember Tony May's PastaBreak?) Ladner has some theories why: Until the recent advent of the salad chain, all fast food was handheld, an ingrained American habit that was hard to break. And pasta, it turns out, is not so easy to cook well and serve superfast, in a matter of seconds (ten, promises Ladner) rather than minutes. But the chef and his Pasta Flyer business partner, Nastassia Lopez, claim to have solved the riddle of the limp noodle by sourcing the best product they can find (Felicetti pasta, made in Trentino from Sicilian- and Puglian-grown durum wheat, and another from the Naples producer Garofalo), precooking and freezing it, and maintaining a precise temperature on the line.
While the brand's focus has shifted from early gluten-free pop-ups to a more widely appealing, gluten-full model, Ladner will still offer a celiac-friendly option, as well as such fast-food anomalies as a lentil-dressed tricolore salad, garlic "dots" made from choux pastry, beer and wine, and a breaded, deep-fried reinvention of his signature Del Posto 100-layer lasagna that he calls a lasagna bar, designed to be eaten with your hands.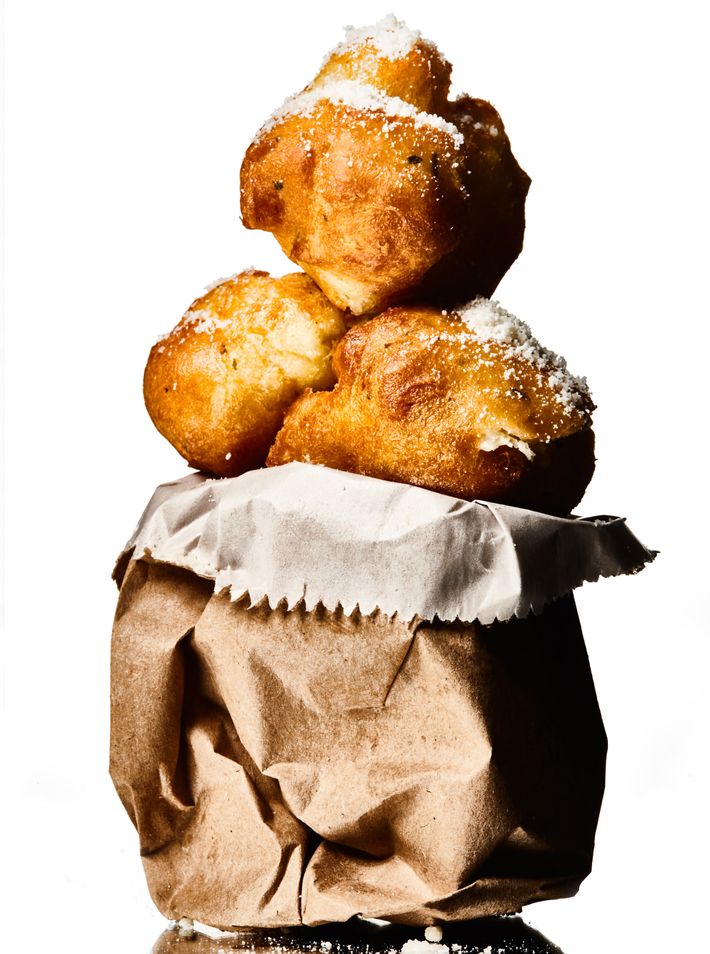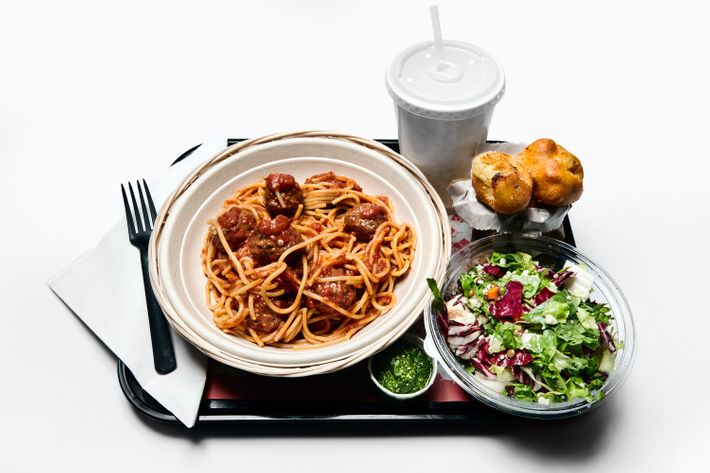 Pasta Flyer, 510 Sixth Ave., nr. 13th St.; October.
*This article appears in the August 21, 2017, issue of New York Magazine.