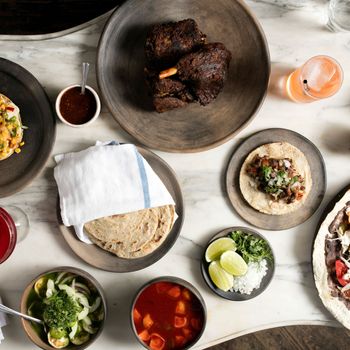 Oaxacan-inspired food and drink at Claro.
Photo: Melissa Hom
T.J. Steele first dreamed of opening a "farm-to-table" Mexican restaurant over a decade ago, when he was executive sous-chef at Union Square Cafe, and you could probably count all the ensuing years spent traveling, eating, and cooking around Mexico as research. (Along the way, he co-founded a mezcal brand, El Buho.) This Friday, dream becomes reality in the form of Claro, Steele's paean to the foods and people of Oaxaca, where he still lives part-time. His partners include co-chef (and fellow Union Square alum) Chad Shaner and designer J.T. Stewart, who also co-own Freek's Mill nearby. But the collaborative spirit extends to Steele's network of friends in Mexico, including the craftsmen who equipped the former Pines space with bar tiles and ceramic dinnerware, and the neighboring mothers and grandmothers who taught Steele their techniques. He developed Claro's recipes by asking himself, "If she came to the market here, what would she cook?"
At the heart of the menu is barbacoa, which is made by rubbing goat with spices, chile, and salt, then steaming it with avocado leaves over a grill in Claro's backyard. The steaming liquid becomes a consommé to eat with the meat, which gets crisped for service in hot duck fat. And the tortillas that accompany it are just as labor-intensive: Steele imports heirloom corn from Mexico and nixtamalizes it in-house, then cooks the tortillas on a wood-fired clay comal.
As a professional chef who grew up in an Italian-American family in New Jersey, he found the process of making various masa-based antojitos — memelas, tetelas, tlayudas, garnachas, and quesadillas — reassuringly familiar. "It's like different shapes of pasta," he says, describing how form relates to function. "How do you want to get this sauce in your mouth?" And it was hard not to notice other parallels: how making fresh queso Oaxaca resembled pulling mozzarella, and the overlaps between ricotta and queso fresco, especially when paired with ingredients like squash blossoms and a tomato-based salsa. As you might have suspected, the bar will focus on mezcal — Steele's own and others, in cocktails and straight. Here's a look at the space and some of the food.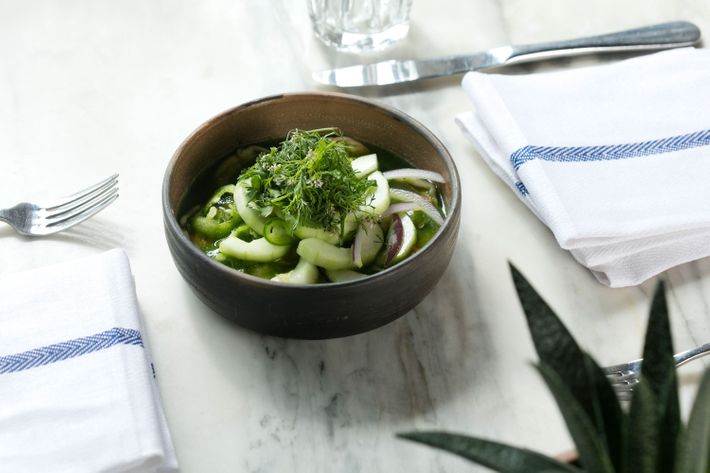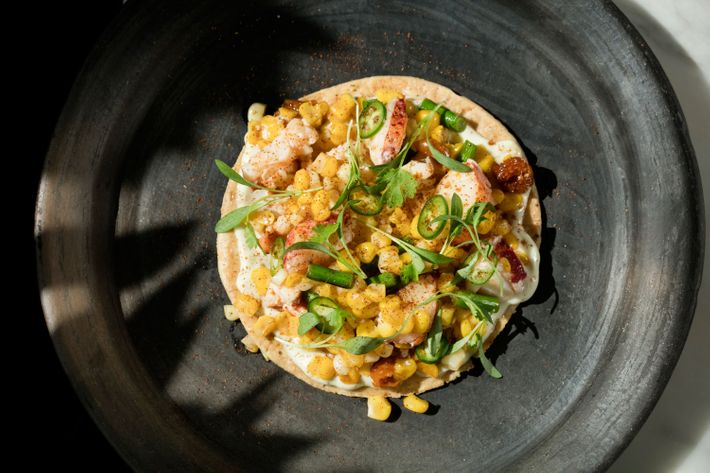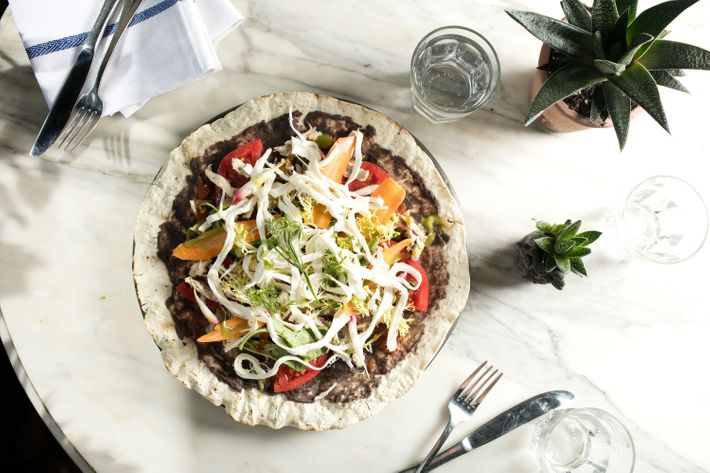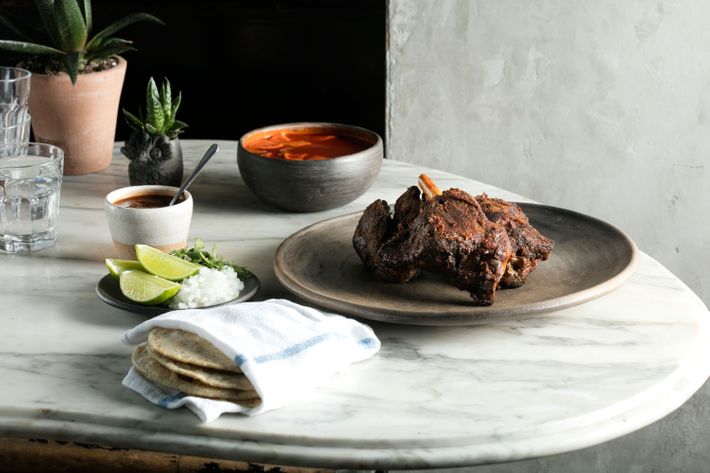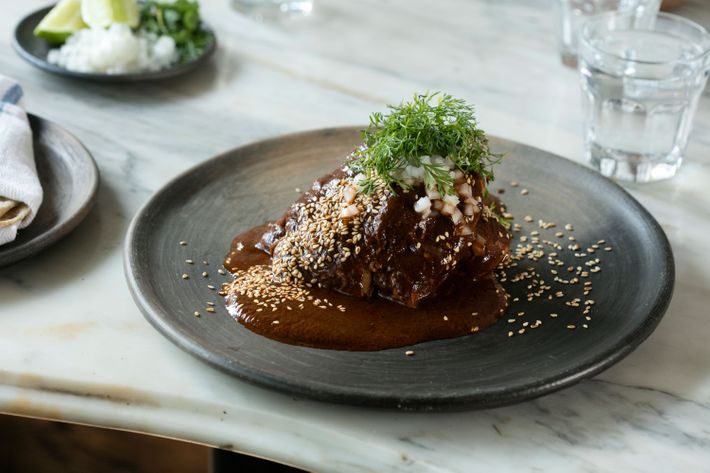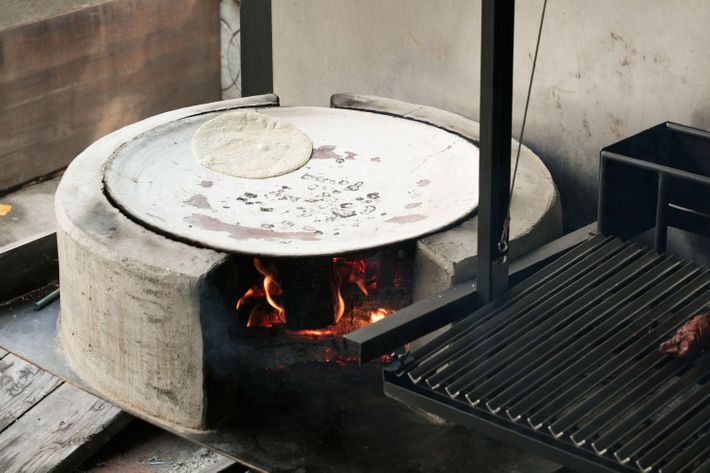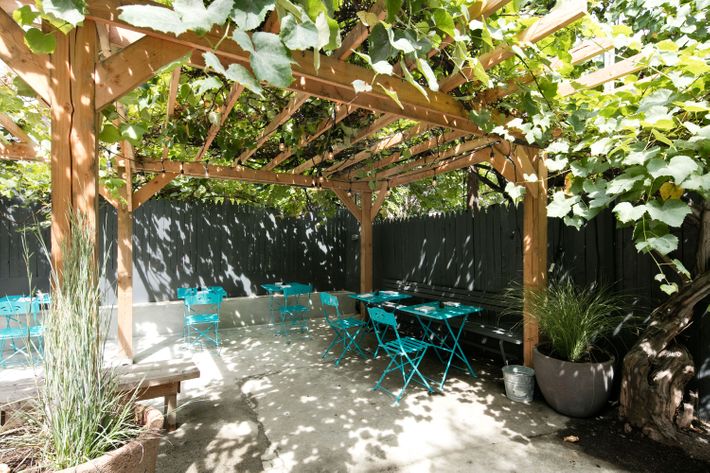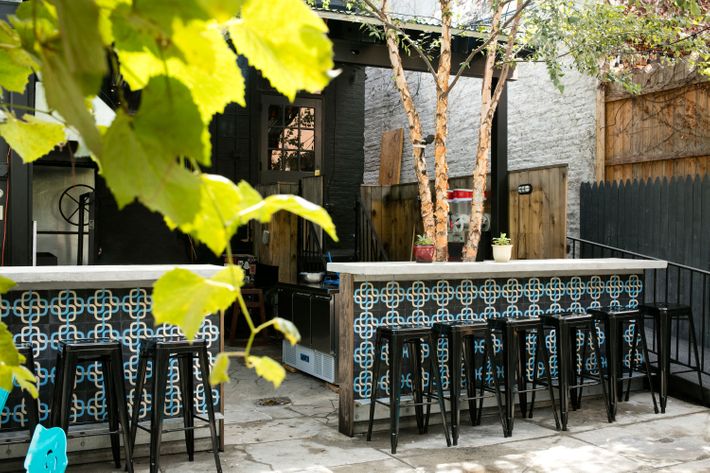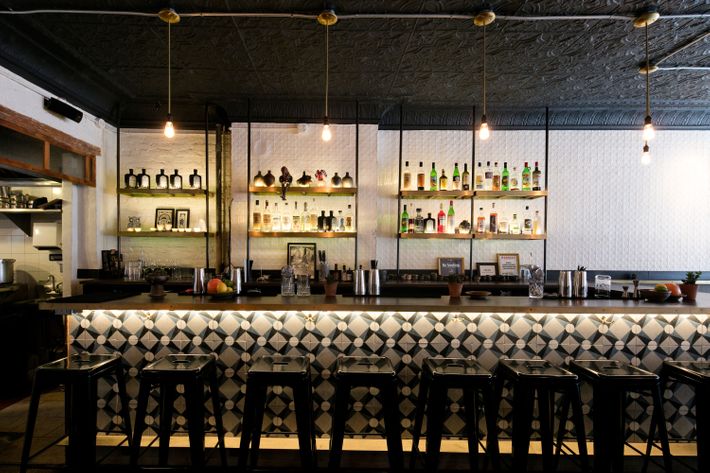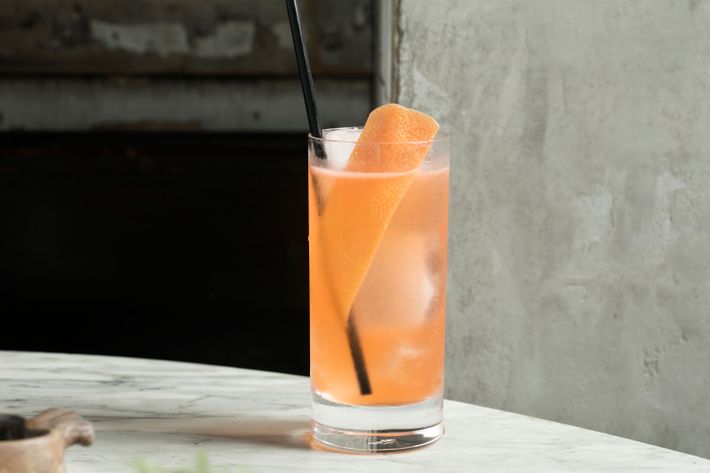 284 Third Ave., nr. Carroll St., Gowanus; 347-721-3126