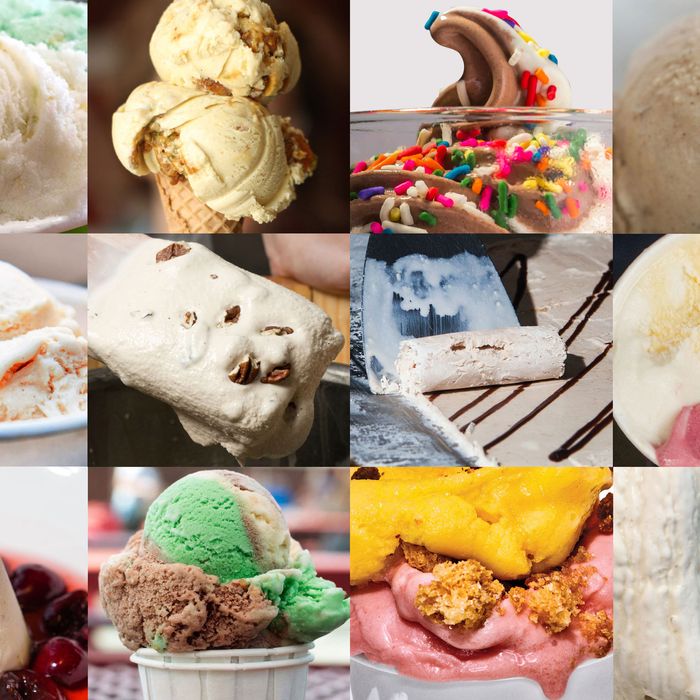 So many options.
Photo: Melissa Hom, Liz Clayman, Noah Fecks, Konstantin Sergeyev, Dave Cook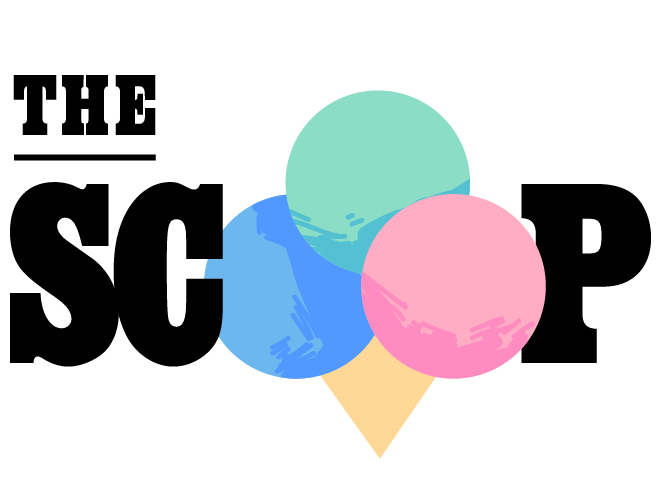 A weeklong series dedicated to exploring everything that's happening in the world of ice cream right now.
New York has always been an amazing town for frozen desserts — it's just one of the many things we do well — and right now might be the best time in the city's history to eat ice cream. Thanks to the proliferation of regional styles drawn from Bangkok to Naples to St. Louis, there's something to fit every single taste. With that in mind, here is what you need to know about New York's ice-cream styles, plus — most crucial — where to eat them.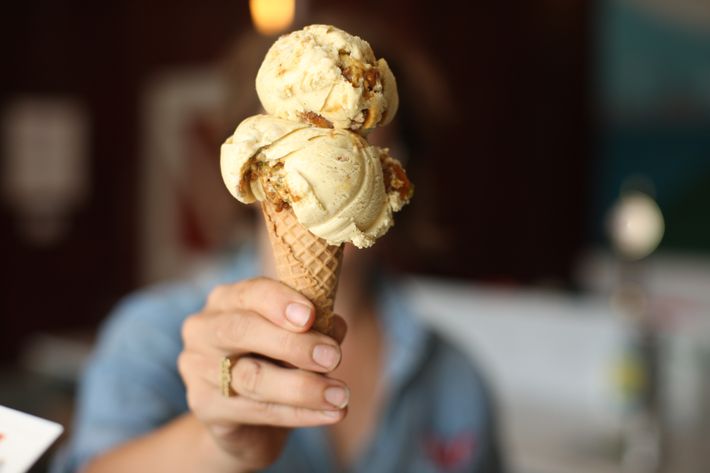 Hard Custard
Where: Ample Hills, Davey's, and many more.
This is your classic American ice cream, the scoopable, sundae-able, root-beer-float-able stuff. It's rich, creamy, and most often paired with reruns and pajamas, but is the standard bearer of scoop shops.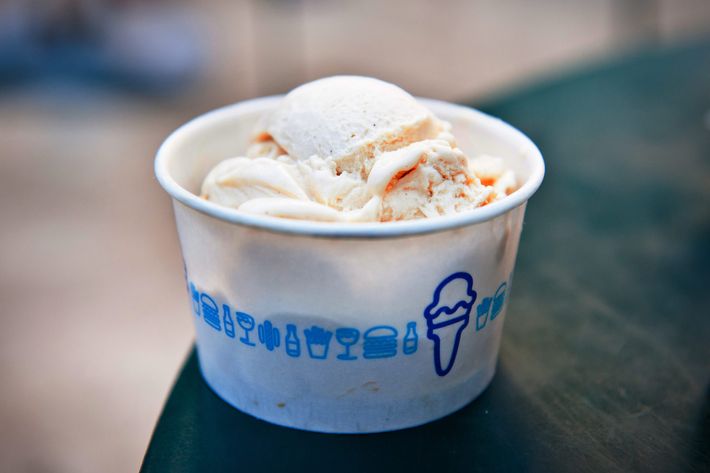 Frozen Custard
Where: Shake Shack.
The official ice cream of the Midwest, frozen custard is made with very little air, way more fat and eggs, and served shortly after it's made. It's a signature of Shake Shack, which also offers the Blizzard-like concrete (frozen custard blended with mix-ins).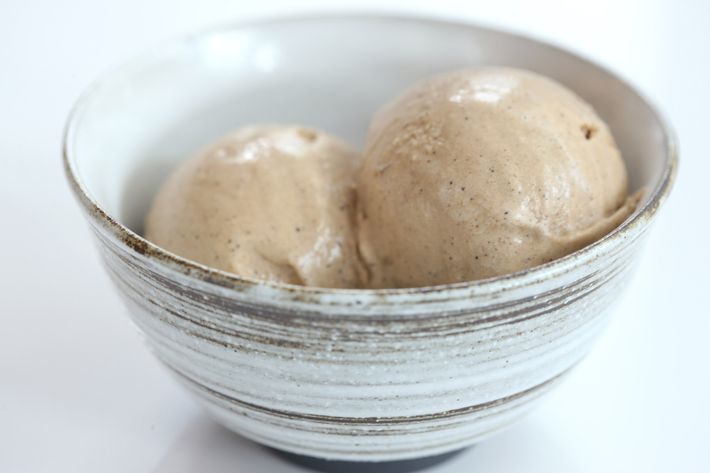 Philadelphia or Eggless Ice Cream
Where: Morgenstern's, Eddie's Sweet Shop, and Malai (Smorgasburg and Gotham Market at the Ashland).
If frozen custard rests at the eggy end of the American-ice-cream spectrum, Philly ice cream sits on the other. It's eggless. Partisans like Nick Morgenstern argue that this lets flavors come through more clearly and, more importantly, makes it easier to house a pint without regretting it.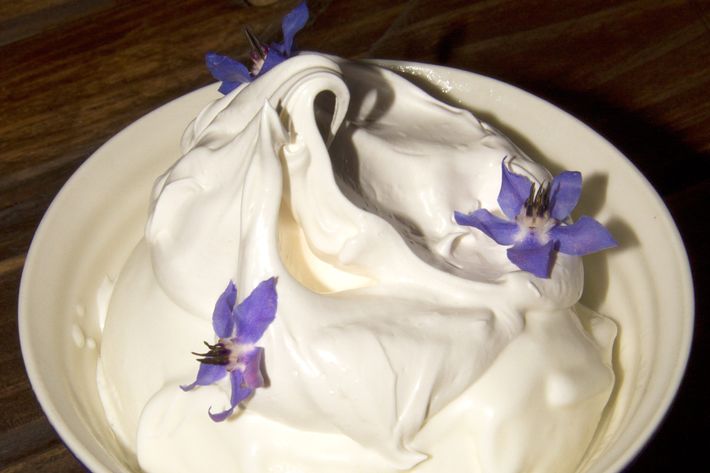 Frozen Yogurt
Where: Olmsted, Il Laboratorio del Gelato, Superiority Burger (flavors rotate: labneh, a yogurt cheese, and blue yogurt are sometimes available), Culture, and Ice & Vice.
Often treated like a pretender to the frozen-dairy throne, well-made fro-yo is deliciously fresh and tart. Skip 16 Handles and head to Olmsted, where the lavender-honey flavor is a signature.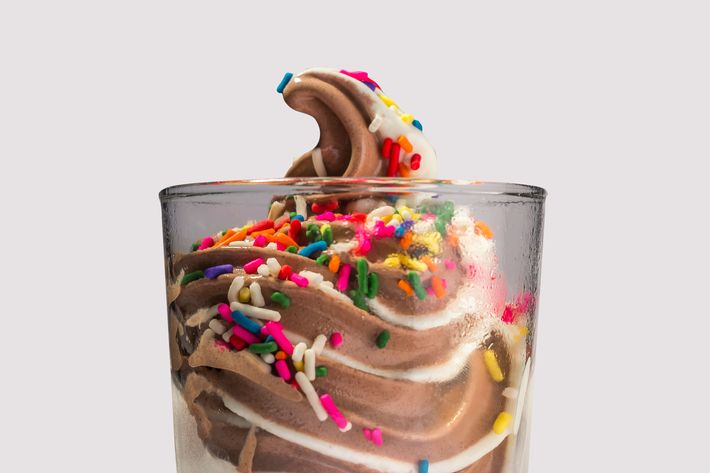 Soft Serve
Where: Mister Softee, Big Gay Ice Cream, Soft Swerve, Seed + Mill, Nicoletta, and many more.
Soft serve is the disappearing act of the ice-cream world. It's airy and fluffy, with less fat and more air than scoopable ice cream, and fleeting as good weather in New York. Mister Softee's fleet of trucks (and splinter groups) have made it a summer staple, and it's since been adopted by Big Gay Ice Cream and a fleet of other fancier shops.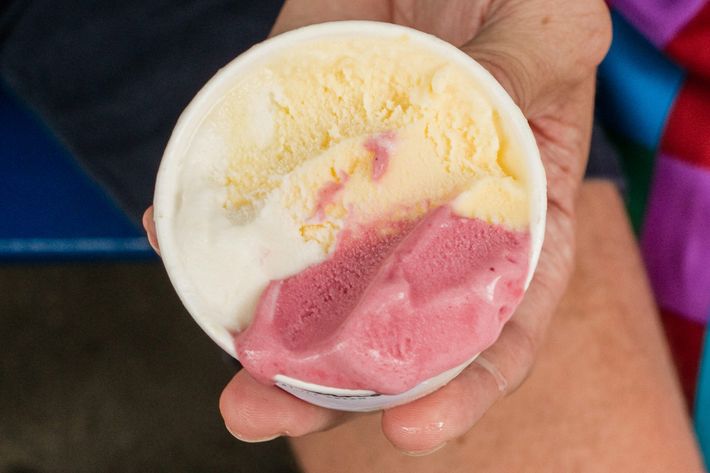 Sherbet
Where: Morgenstern's.
The love child of sorbet and ice cream, sherbet is made with frozen milk (but has a very low butterfat content) and is typically fruit-flavored. It's served at Morgenstern's, and occasionally offered at places like Gramercy Tavern.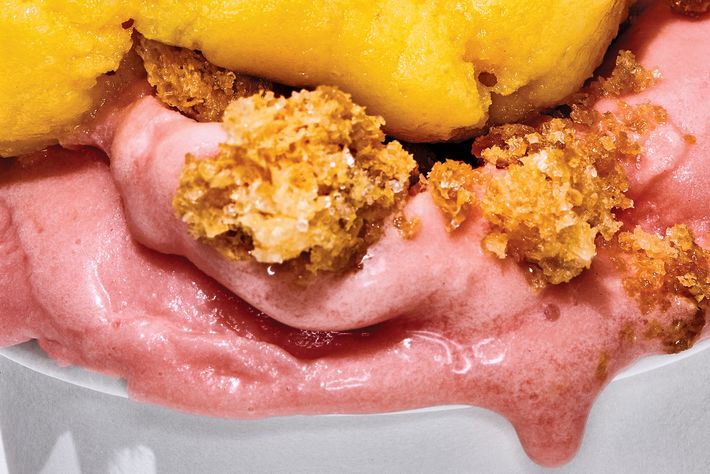 Gelato
Where: Superiority Burger, Cones, Otto Enoteca, L'Arte del Gelato, L'Albero dei Gelati, and many others.
Gelato is just Italian for ice cream, but it's different from the American stuff in that it's made with fewer eggs (or none at all), much less cream, and no air. It's denser but more svelte, with sharper flavors. Some of the city's best can be found at Il Laboratorio del Gelato, Superiority Burger, and Grom.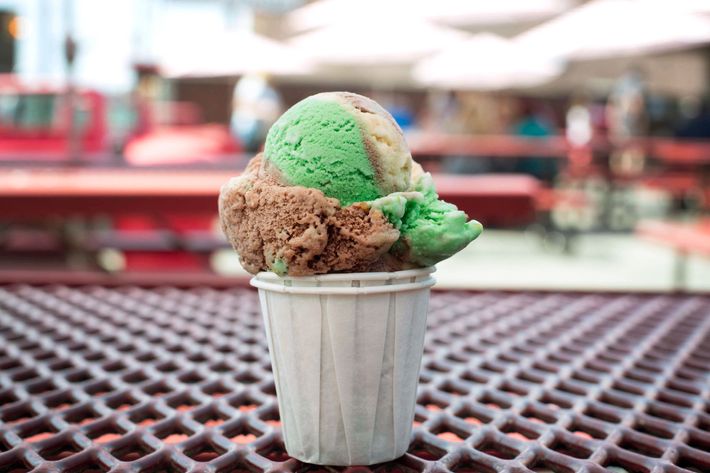 Spumoni
Where: L&B Spumoni Gardens.
Famous gelato's spotlight-shirking sibling, spumoni is an indecisive dairy queen's dream: It's layered (pistachio, almond, and chocolate are common) and often dappled with nuts and candied fruit. In southern Brooklyn, eating in the backyard at L&B Spumoni Gardens is synonymous with summer.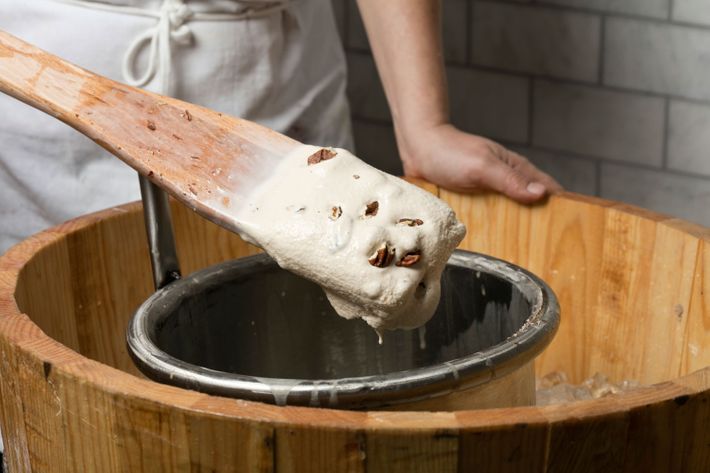 Nieve de Garrafa
Where: La Newyorkina (note that during the summer, it mostly serves dairyless flavors).
"It's custard in its purest form," says Mexican sweets-authority Fany Gerson, who sells the ice cream at her West Village shop. It isn't churned, but handmade in a bucket with a paddle, in flavors including the ricottalike cheese requesón.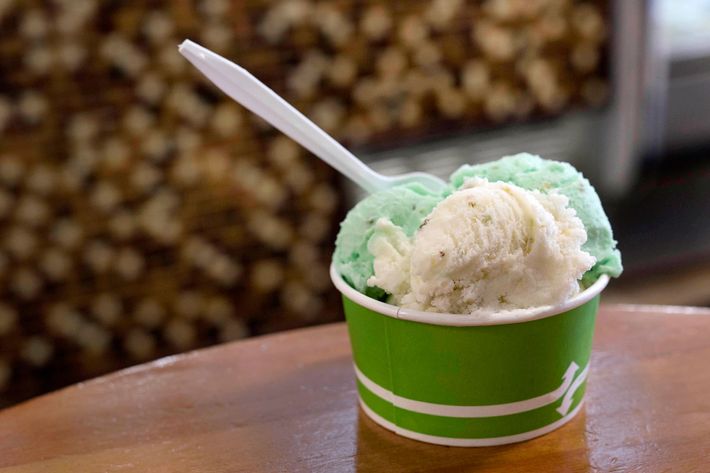 Booza and Dondurma
Where: Cedars Pastry, Lezzetli at Smorgasburg (where they serve a creamier variation on it).
Stretchy, chewy, and durable under a hot sun. These aren't qualities you'd normally associate with ice cream. But booza belongs to a family of ice creams from Turkey and the Levant that are made with mastic, a plant resin also called gum arabic; traditionally, dondurma also contains salep, the ground-up root of an orchid. Get it at Cedars Pastry, a Lebanese sweets shop that offers flavors like mastic and blueberry.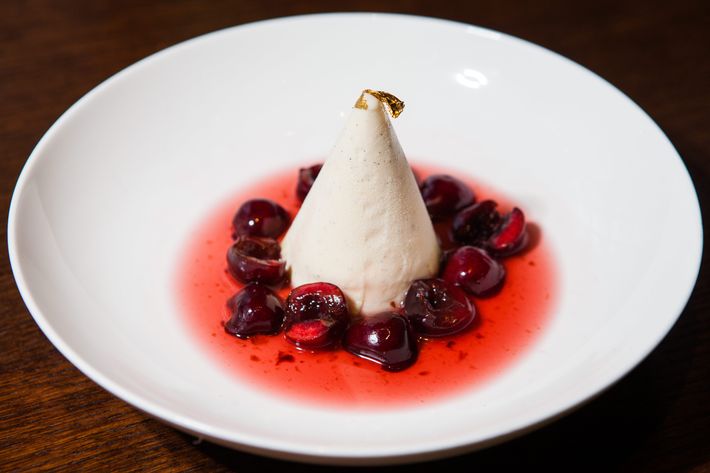 Kulfi
Where: Paowalla, Junoon, Maharaja Sweets & Snacks, Patel Brothers, the MasalaWala, and more.
Kulfi is so dense, it has a texture like mochi. It's traditionally made from buffalo milk, which has a higher fat content, that's cooked for hours (thickening and often flavored with pistachios and rosewater). Upscale restaurants like Paowalla and Junoon, as well a desserts shops like Maharaja and grocers like Patel Brothers, all sell it.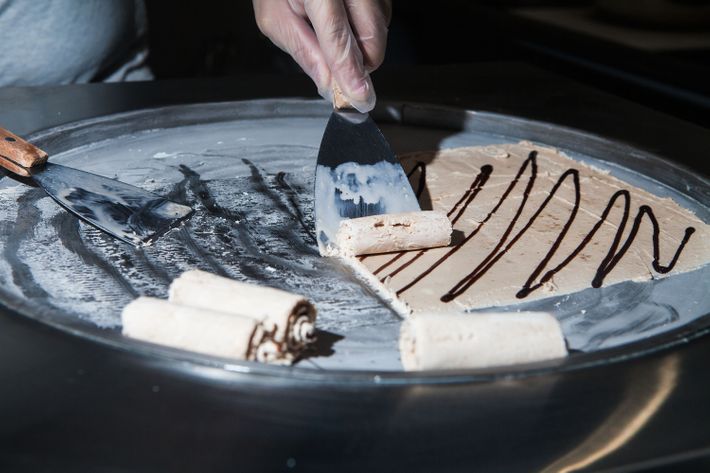 Thai Rolled Ice Cream
Where: 10Below, Juicy Spot Cafe, Minus Celsius, I CE NY, and more.
Also known as stir-fried ice cream, rolled ice cream became a trendy dessert in 2015 courtesy of its Instagrammability. It's really a food of practicality, made à la minute by pouring crème anglaise on a subzero sheet, mixing it with toppings, and then scraping it off the surface.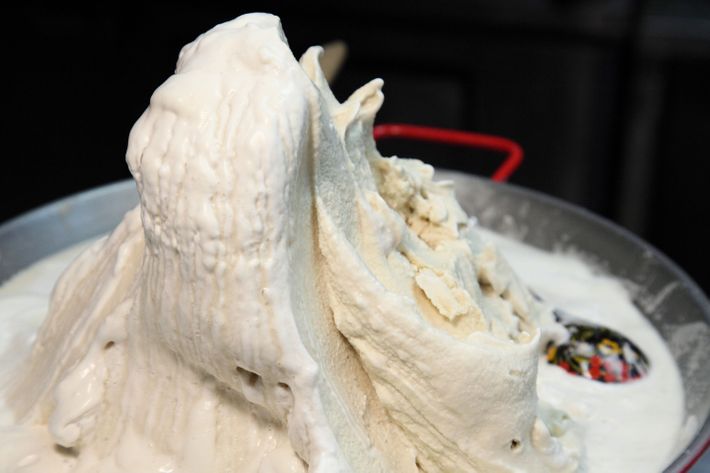 Uyghur Ice Cream
Where: Erqal.
This style of ice cream, from China's Xinjiang province, is doled out from frosty peaks, and tends to be particularly milky. The only place it's served in this city, where Uyghur food is rare, is at Erqal in Flushing's New World Mall. (Note: Erqal's ice-cream machine is currently broken and in the process of being fixed.)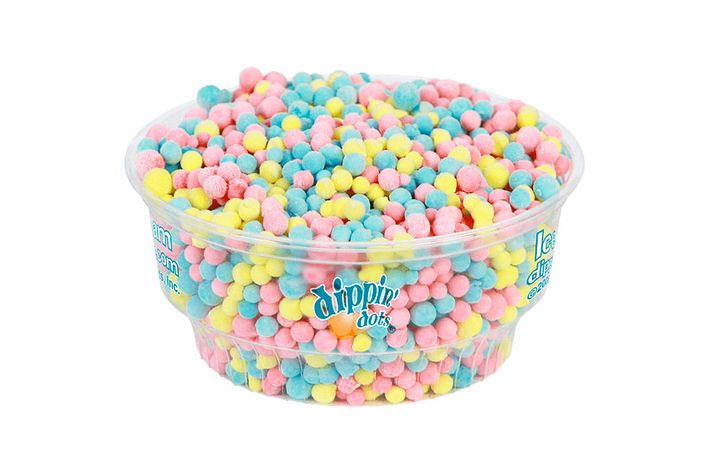 Dippin' Dots
Where: Zoos and various locations of Chuck E. Cheese.
Dippin' Dots is the ice cream of the future, as envisioned by the 1980s. Flash-frozen into pebbles, it was most famous in your youth as a classic of mall cuisine, but more recently, it's become known as an object of Sean Spicer's vitriol. During this century, shops that make ice cream à la minute with liquid nitrogen, but sans pebbling technique, like -321°, have opened.