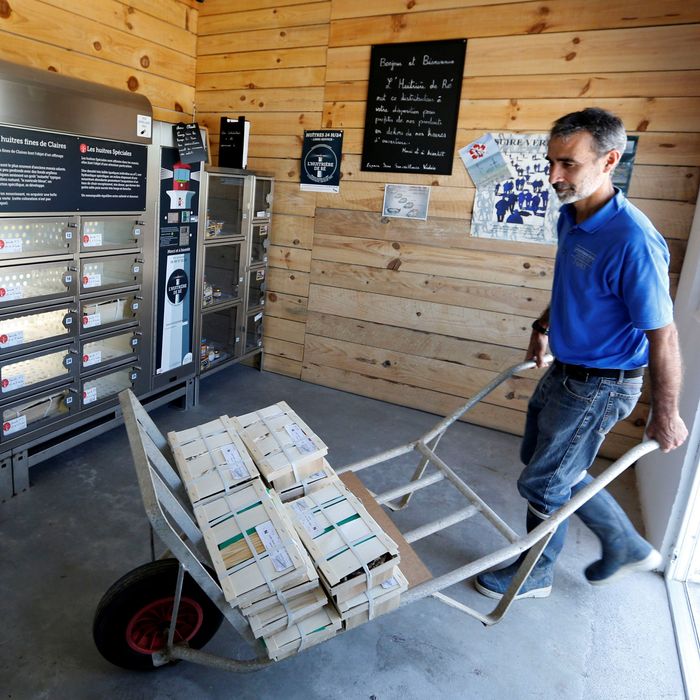 Actually, why doesn't New York have these?
Photo: Regis Duvignau/Reuters
For several years now, overfed doomsayers have been arguing that France's food culture has been in a steep decline. Wine consumption went down, raw cheeses disappeared, and a third of restaurants admitted to serving frozen food while McDonald's boomed. Gourmands threw down their petits fours in disgust. But not all is lost in the land of baguettes and bouillabaisse — yet. French oyster farmers are now selling fresh oysters out of around-the-clock vending machines, in what is the most French thing to happen in decades.
One of those individuals is Tony Berthelot, who has farmed oysters for three decades and lives on the island of Île de Ré. Lest you think this is an experiment in food poisoning, Berthelot's dispenser is refrigerated and accessed via bank card. It also has glass panels so that customers can inspect the goods, and offers a variety of quantities, types, and sizes of oysters. Crucially, the vending machine is open around the clock, so customers can now go on late-night munchie runs for fresh oysters, because who wants crêpes when you're hammered in a beach town?