How do the New York restaurants of Dong Zhenxiang and Nusret Gökçe, a.k.a. Salt Bae, compare?
DaDong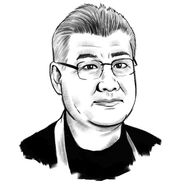 120 W. 42nd St., nr. Sixth Ave. (October)
The chef: Dong Zhenxiang
Home base: Beijing, China
Empire: Ten branches of high-end DaDong in Beijing, four in Shanghai; two casual Taste of DaDongs in Beijing; two DaDong Duck Burger fast-food outlets in Beijing; Royal Caribbean cruise line.
Famous for: Signature dish: Wood-oven-roasted Peking duck, served with pancakes, sesame buns, sometimes caviar, and sugar to dip skin into. (The proprietary method, said to achieve leaner meat and crisper skin, has been credited to a longer roasting time, a special round oven, and the combination of air-drying and partial freezing.)
Culinary philosophy: His "Artistic Conception Cuisine" integrates seasonality, all of the major Chinese cuisines, Chinese and Western art, and Chinese and world techniques and ingredients.
The space: Two floors in the "Cubes" at 3 Bryant Park, with 13,000 square feet, 450 seats, and an outdoor garden and terrace.
The menu: An 8½-by-11-inch picture book with a separate page, image, and line of prose or poetry for each dish.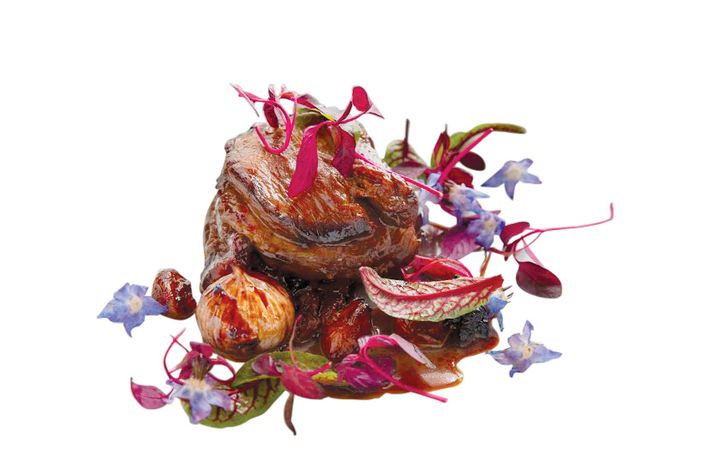 Sample dishes: Chef Dong's Signature Braised Eggplant: "The voluptuous purple eggplant amidst the velvety yam — Sung Dynasty."
Distinguishing physical characteristic: His height: six-four, which earned him the nickname "Da," or "big."
Fans: The Fat Duck's Heston Blumenthal, who trekked there to learn how to make Peking duck.
Nusr-Et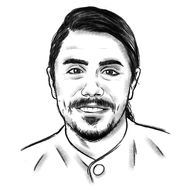 60 W. 53rd St., at Sixth Ave. (November)
The chef: Nusret Gökçe, a.k.a. Salt Bae
Home base: Istanbul, Turkey
Empire: Six Nusr-Et steakhouses throughout Turkey and the United Arab Emirates, plus a smattering of Nusr-Et burger restaurants.
Famous for: Signature move: A finishing sprinkle of salt trickling down the inside of his forearm that became an internet sensation and would do a culinarily inclined Bond villain proud.
Culinary philosophy: "I communicate with people through meat."
The space: The old China Grill space, reimagined by architect Glen Coben.
The menu: Basically meat: steaks, chops, kofte, and kebabs.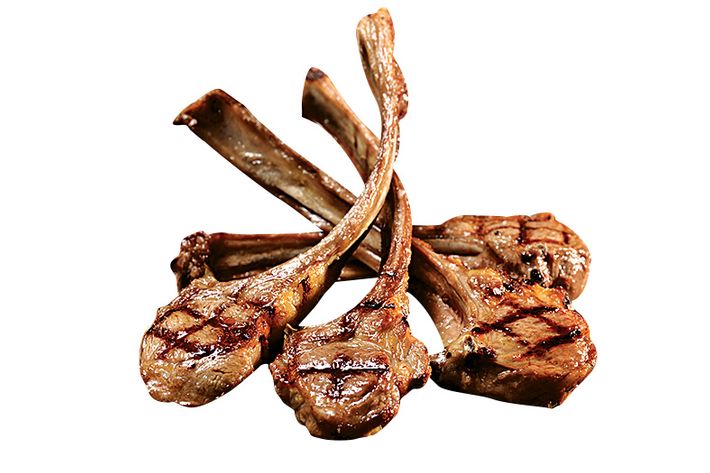 Sample dishes: Beef sushi, baby lamb ribs, steak "spaghetti," a cheeseburger, goat's-milk-ice-cream-filled baklava.
Distinguishing physical characteristic: His hair: most often worn in a sleek ponytail, but conjuring Johnny Depp circa 1994 when untethered.
Fans: Everyone from Mohammed bin Zayed bin Sultan Al-Nahyan (the crown prince of Abu Dhabi) to Ben Affleck.
*This article appears in the August 21, 2017, issue of New York Magazine.