New Yorkers, it's time for the fancy Cheetos pop-up restaurant you never asked for, but can't deny you'll probably try visiting in secret anyway. For three days next week — August 15 through 17 — the Spotted Cheetah is taking over Distilled, a Tribeca bar honestly not that far from the Spotted Pig (coincidence?).
The gimmick could have gone lots of ways, many of which would bring new meaning to the tagline "Dangerously Cheesy," but the menu actually looks surprisingly not terrible: Food Network's Anne Burrell is behind it (or at least agreed to have her name attached to it). There are the obvious gimmes — macaroni and cheese, a grilled cheese (served with glass of Cheetos-rimmed tomato soup) — but guests can also get Cheetos-dusted fried green tomatoes on a bed of arugula, fresh corn, and cherry tomatoes; or mains like Cheetos-infused meatballs with ricotta. For dessert, there is Sweetos-crusted cheesecake or apple-filled crepes made from White Cheddar Cheetos. Here's what the promo shots look like.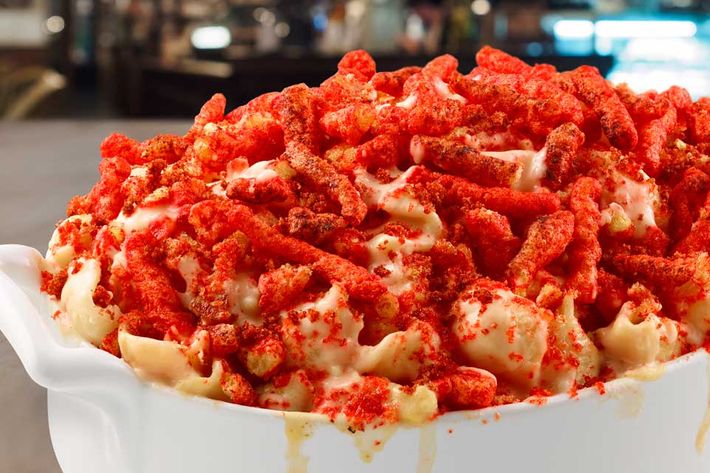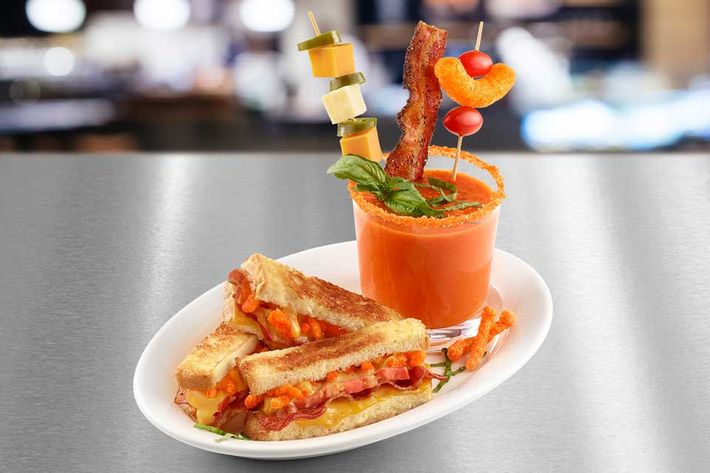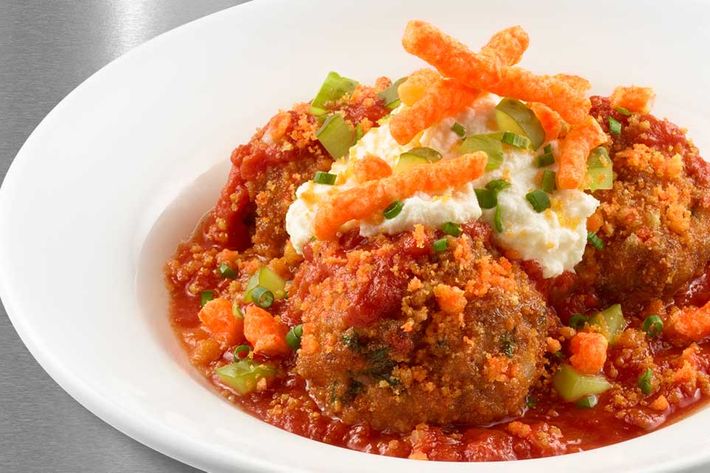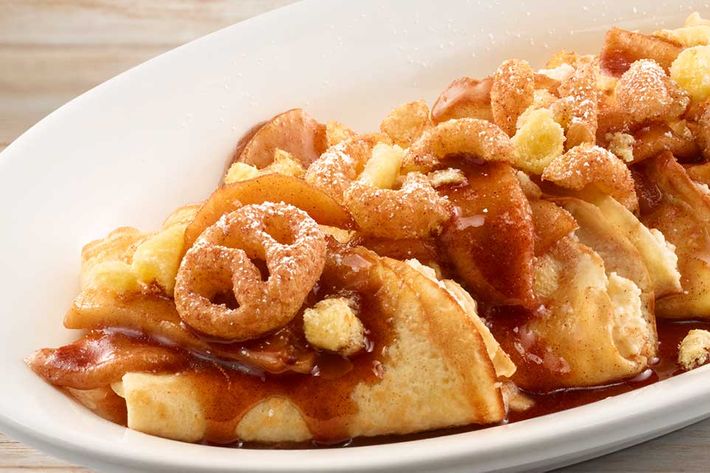 This isn't the first time a good chef has messed around with every college stoner's favorite orange junk food. A few years back, Craig Koketsu — a partner in the restaurant group that owns Quality Meats, and who self-identifies as "a big fan" of Cheetos — randomly served them in an upscale broccoli dish at Park Avenue Winter. For a good while, it was their most popular dish.
The Spotted Cheetah's seating situation is described as "limited," and you can't dine without a reservation. Unfortunately, it seems the tables are already all gone, but there is a waitlist Cheetos invites you to join.