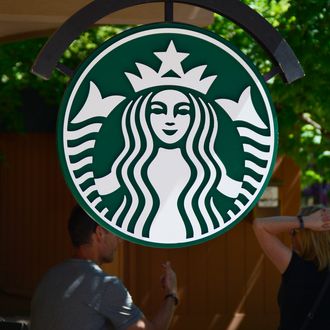 They wanted "a liberal place for illegals to go demand free stuff."
Photo: Robert Alexander/Getty Images
The folks over at 4chan have apparently decided to troll Starbucks — whose plan to hire 10,000 refugees hasn't gone over that well with conservatives — by creating a fake ad campaign that declares "undocumented Americans" can get a 40 percent discount at the coffee chain just by showing up. Members of 4chan have circulated at least two phony posters explaining that immigrants just have to visit a café this upcoming Friday — a day the perpetrators have dubbed "Dreamer Day" — and use the coupon code "UNAFRAID" to receive their discount. "Help Starbucks fight bigotry," one says.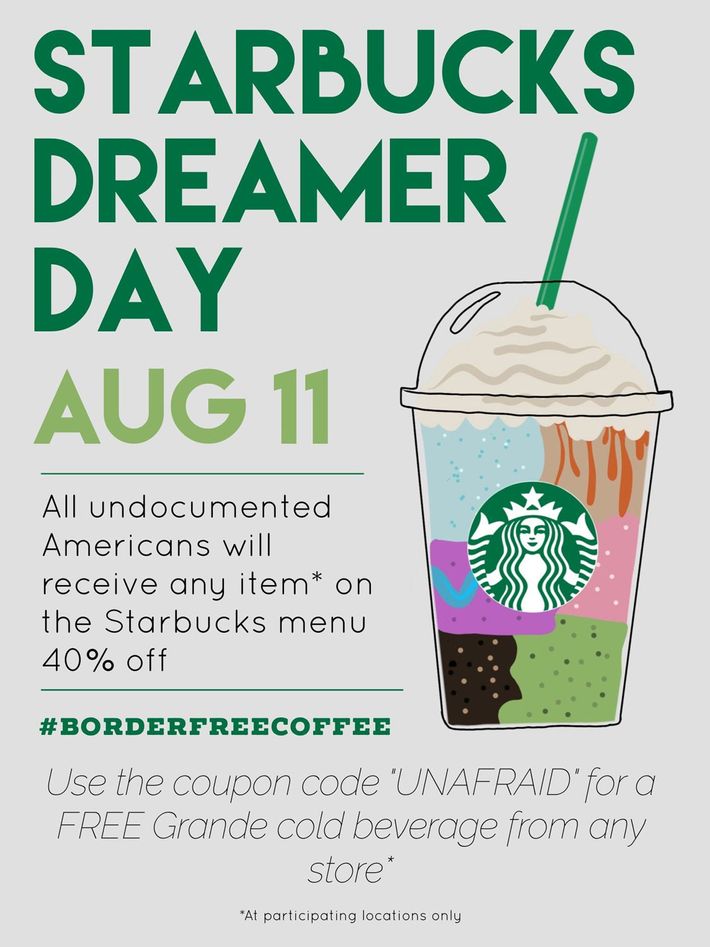 The plan's been in the works on 4chan since at least last week: "How about we meme 'Undocumented Immigrant Day' at Starbucks into existence?" one user proposed on Thursday. "Announce free coffee for all illegals on a certain date. August 11? 11 looks like II (for Illegal Immigrant). I'm open to suggestions." The plot, labeled "Operation #borderfreecoffee day," quickly took shape, with another commenter eventually summarizing their end goal: "The plan is to meme into existence a day where Starbucks is supposed to give free coffee to 'undocumented Americans' and then alert ICE for the Round up. Even if this doesn't work it will still be a good publicity scare." They decided that including the word dreamer would optimize their luck because "liberals love that term."
The fake ads started popping up on Twitter this weekend. Starbucks is doing everything it can to end the charade. It released an official statement to the press saying the promo is "completely false. One hundred percent fake." And instead of dropping unseasonally early hints to get people in the #PSL mood, whoever handles the chain's social media spent their weekend trying to politely explain that there is no "Dreamer Day" happening at Starbucks this week.