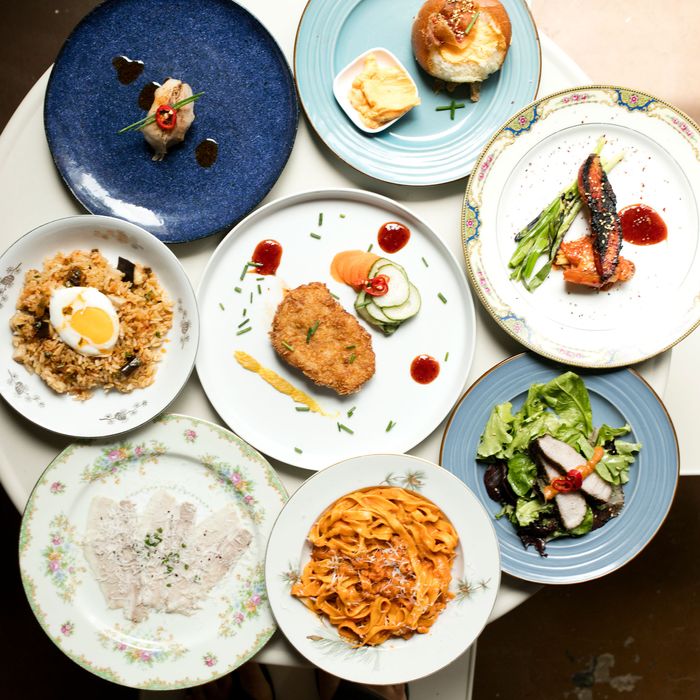 So much pork.
Photo: Melissa Hom
The idea behind Belly is relatively straightforward: Pork belly is forever — or at least warrants its own nine-course tasting menu. Instead of a solitary stunt dish, the new Williamsburg restaurant's owners are escalating things with an entire menu ($45) built around the classic ingredient. It's what they're calling, with a bit of marketing gusto, a "bacon omakase."
Opened by friends Phillip Cho, an advertising executive, and Anna Lee, who works in marketing communication strategy, Belly's tasting menu features pork in every course except bread service and dessert. Executive chef Brian Crawford's menu has its fair share of kimchee and dishes inspired by Korean standards, like soo yuk and the twisted doughnut kkwabaegi, but it's by no means traditional. Expect dishes like pork schnitzel and pasta with creamy kimchee sauce, too.
Along with the tasting menu, there are also four à la carte dishes available (menu here), including a sandwich with gochujang-glazed pork belly and pork jowl with glass noodles. Booze means plenty of sake and soju along with mostly Californian and French wines, which will come in handy when you go downstairs to croon in one of their 12 karaoke rooms. Called BEATS Karaoke, it offers buzzer service for drinks and is BYOB for hard liquor.
But enough about all that. You're here for the bacon-omakase experience. Check out the full set of offerings.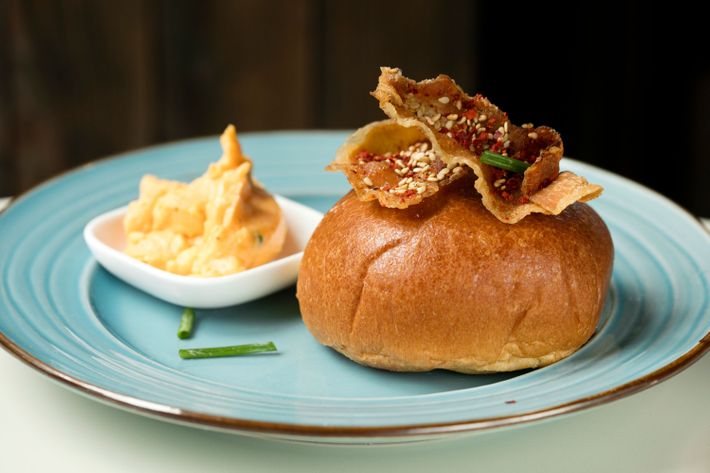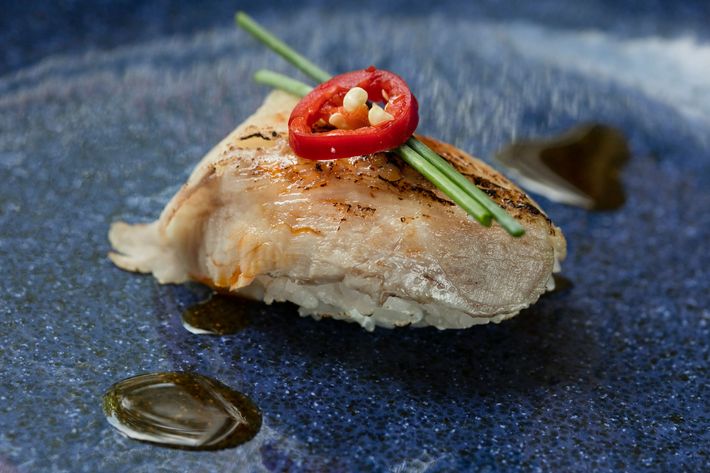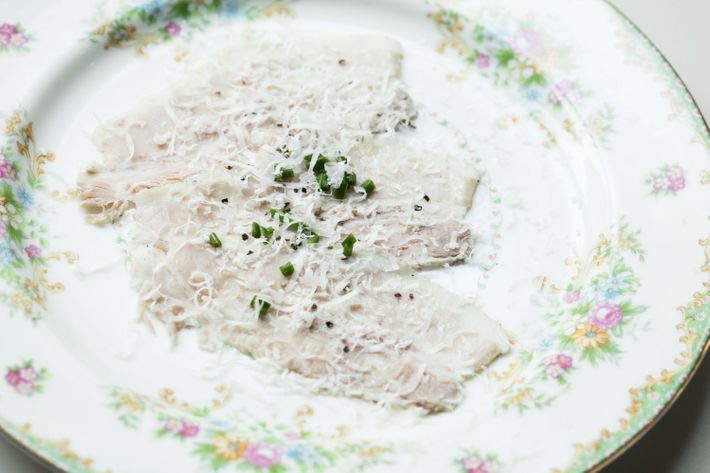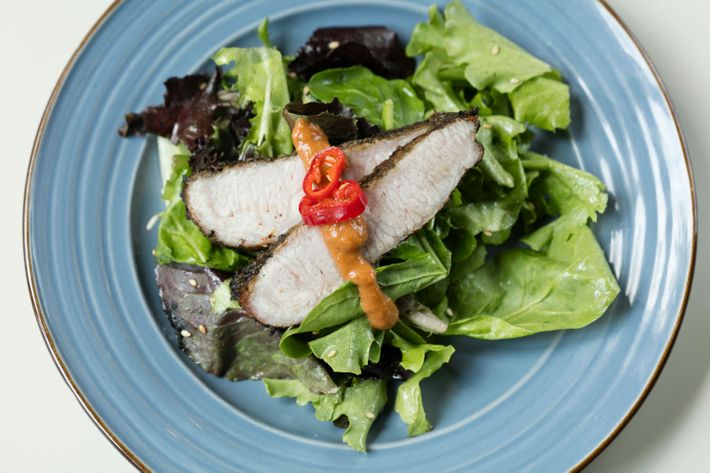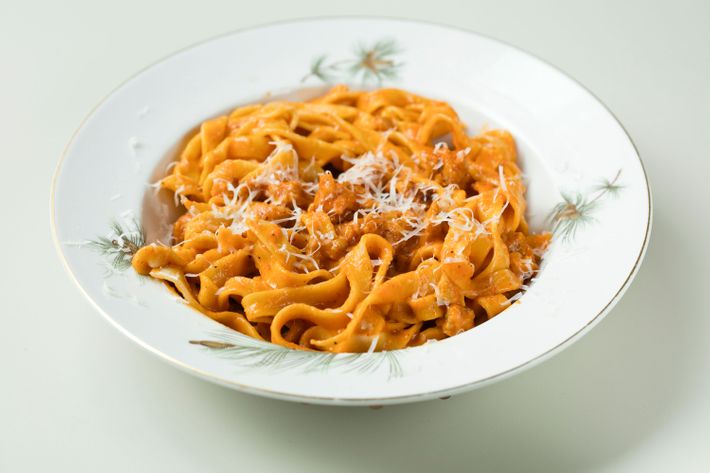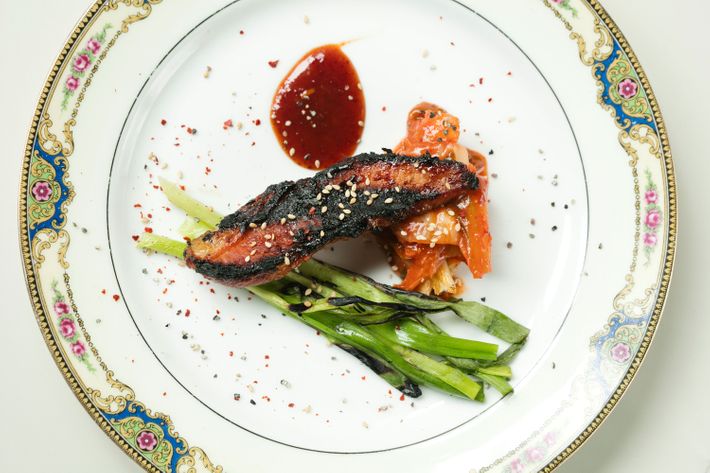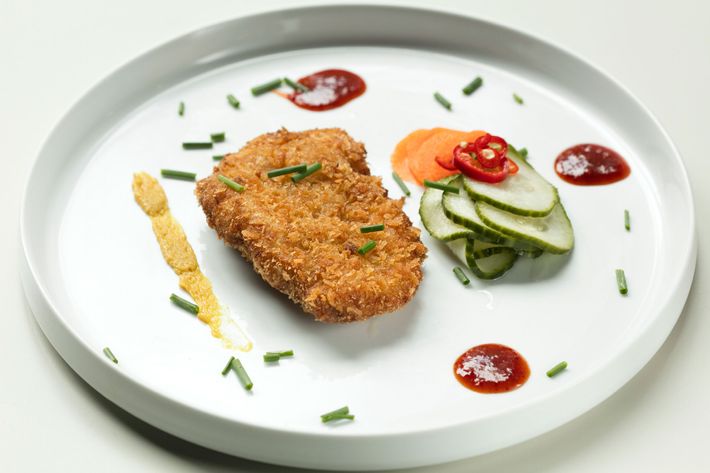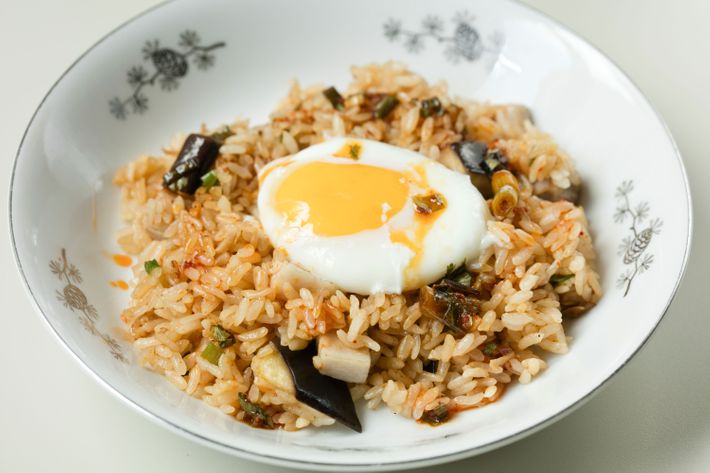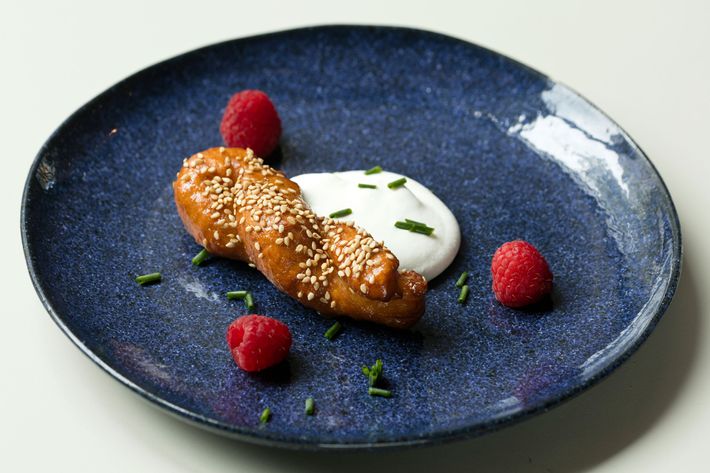 Belly, 219 Grand St., nr. Driggs Ave.; 888-777-0087