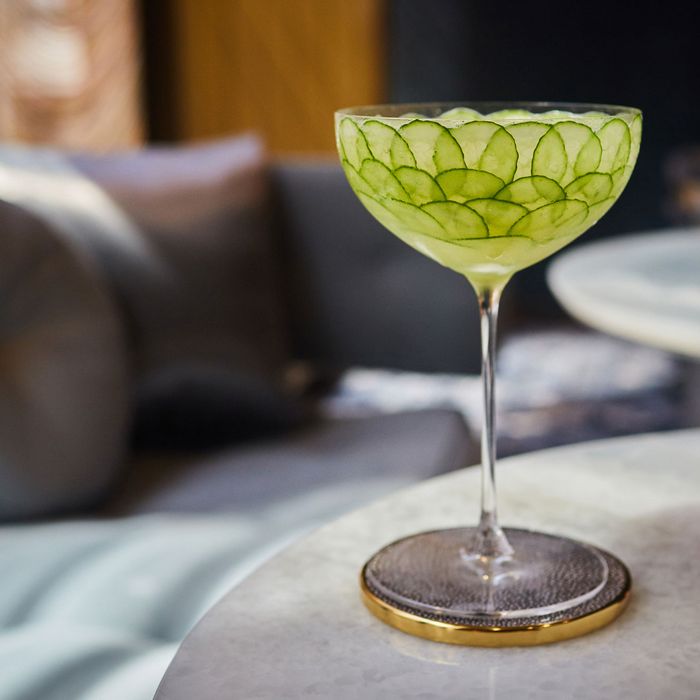 The cucumber cocktail with absinthe, lime, and cane sugar.
Photo: Miachel Breton
Phase two of the Major Food Group's revamp of the old Four Seasons space has arrived. The Pool has opened in — where else? — the former Pool Room. Whereas the Grill is all about throwback opulence (prime rib, Dover sole, and filet mignon are all accounted for), the Pool is a sleekly modern restaurant that takes a more creative approach to its seafood-centric menu.
As at the Grill, not much about the landmark, historic space has fundamentally changed. They've removed "those four shitty fake trees," as managing partner Jeff Zalaznick calls them, and have given the space a face-lift, with nautical touches like aquatic plants and old ship lights repurposed as warming lamps for the kitchen. The biggest change is the introduction of the Pool Lounge, a mezzanine formerly used for private parties. It's now an opulent cocktail bar, with a backlit liquor cabinet and a physical bar that practically shimmers. Like at ZZ's Clam Bar, another of the group's seafood-focused enterprises, Thomas Waugh has created a menu of cocktails that lean tropical. Think watermelon with white rum, shiso, and lime; and banana with tequila, amontillado sherry, and young ginger.
Partner Rich Torrisi is the chef here, and his pricey menu features caviar service, fancy toasts topped with sardines and bone marrow, and appetizers like tuna carpaccio with artichoke relish. One of Torrisi's signature dishes is his savory mushroom mille-feuille at Dirty French, and he's created a kind of follow-up here, made with red beet, yogurt, cherry, and Sicilian pistachios. The entrées start in the low $40s and keep the focus on seafood, with options like lobster Floridian with coconut-and-orange vinaigrette, turbot with herb vinaigrette, and a couple of surf-and-turf options for two. One pairs Maine scallops with a rack of lamb; the other, anchovy butter with côte de bœuf. You might as well go all in, no?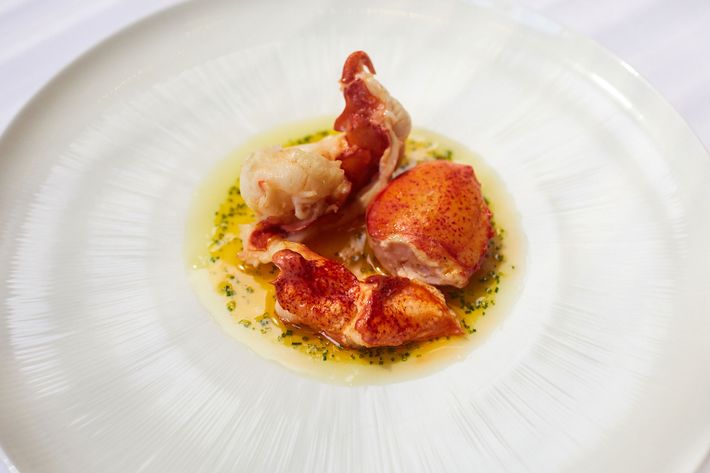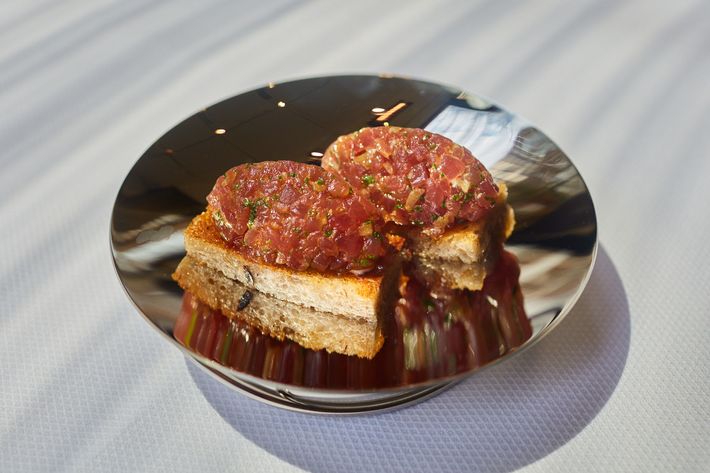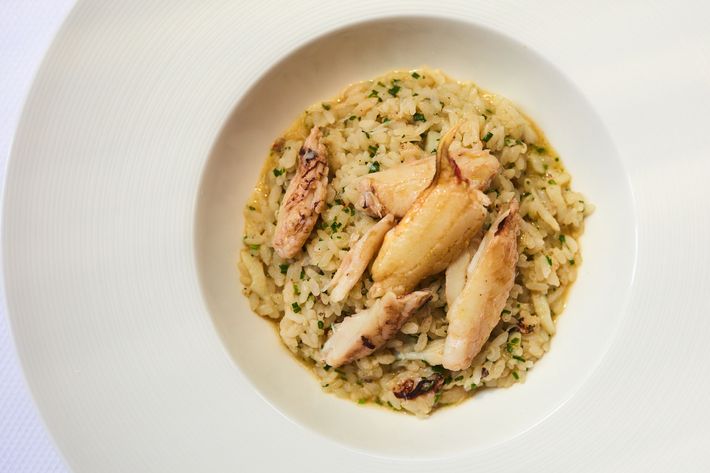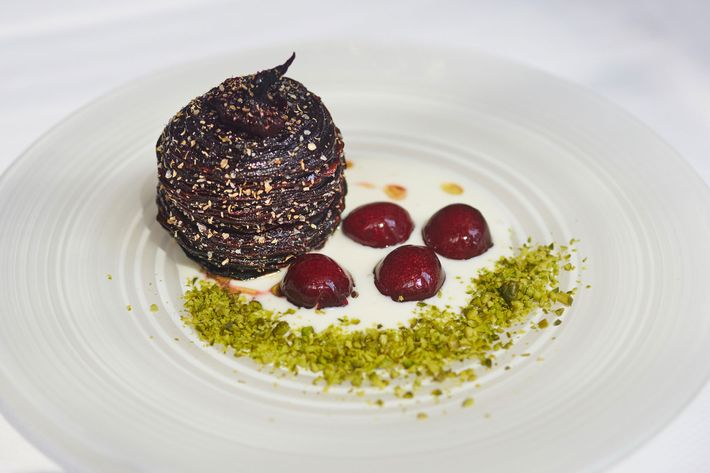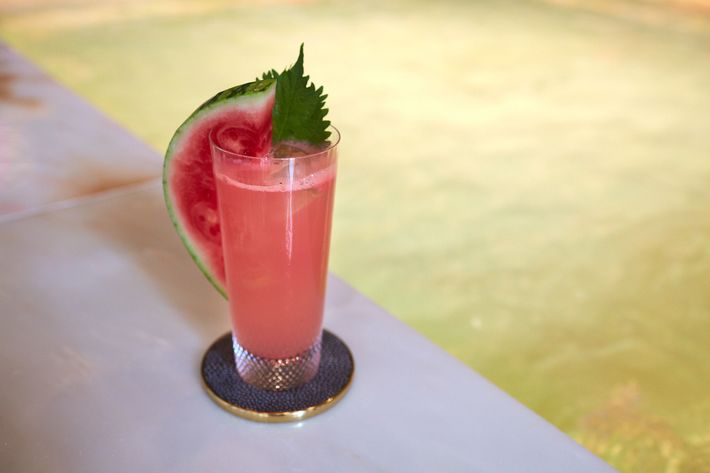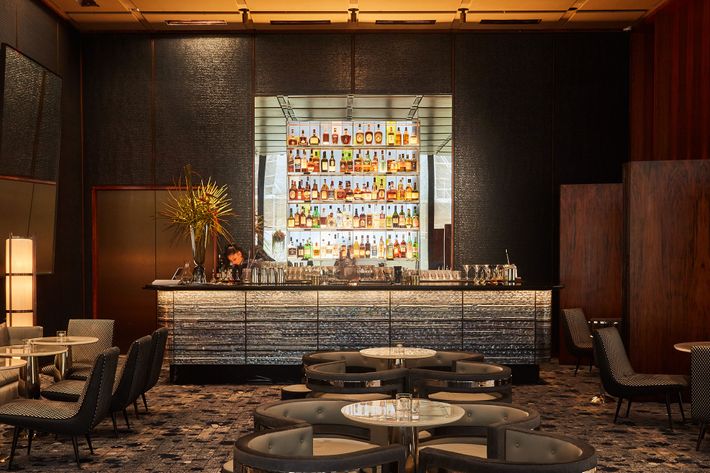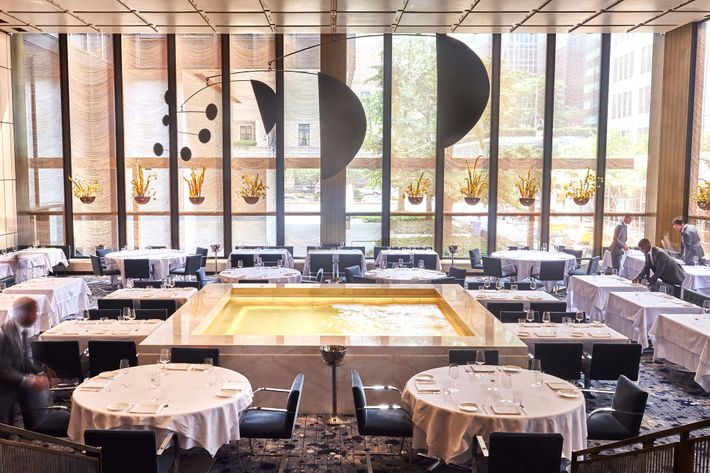 The Pool, 99 E. 52nd St., nr. Park Ave; 212-375-9001