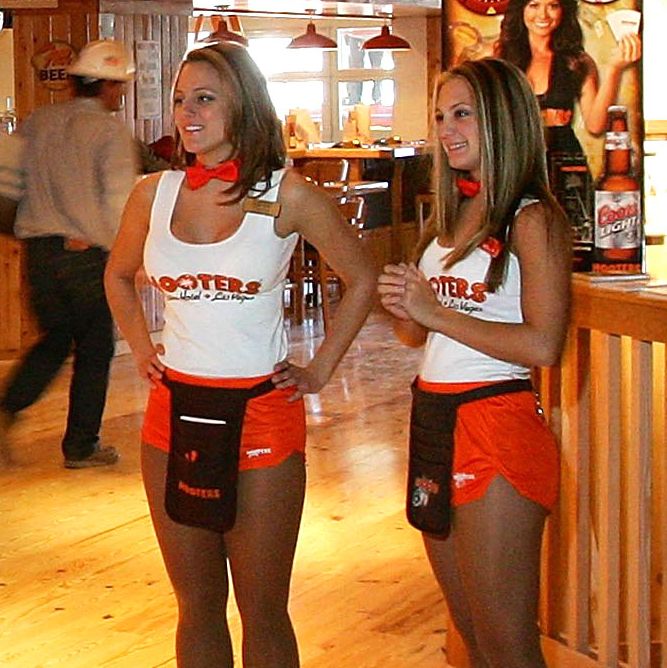 This looks about right.
Photo: Ethan Miller/Getty Images
Are you sitting down for this? A new study from the University of Tennessee suggests that working as a waitress at a breastaurant — which is to say, Hooters or any of its many imitators — may not, in fact, be great for your mental health.
In Sexually Objectifying Environments: Power, Rumination, and Waitresses' Anxiety and Disordered Eating — published in Psychology of Women Quarterly — a pair of researchers surveyed 250 female restaurant servers at sexy wing spots like Hooters and Twin Peaks, asking them questions about both the power dynamics of their working environments and their general well-being. And the results were … not a ringing endorsement for the breastaurant experience. Per USA Today:
The researchers concluded that women who work in "sexually objectifying restaurant environments," where they wear revealing clothing and are encouraged to flirt with customers, were at greater risk for anxiety and eating disorders. That was not only because their bodies were displayed and scrutinized, in some instances with their appearance "graded" by customers and supervisors, but also because they lacked power at work to control their own environment, such as with sexual harassment.
While these problems aren't specific to "sexually objectifying restaurant environments" (SOREs for short) — people, especially women, are objectified working at all kinds of restaurants, the study acknowledges — the researchers chose to focus on breastaurants, rather than restaurants in general, because "those types of restaurants are growing in popularity."
"We want to raise awareness about the negative impact that these types of restaurant environments may have on female servers," the lead researcher said. They also hope their work might alert people in positions where they might be able to help waitresses working in SOREs develop skills to better cope with the potential pitfalls of the job.