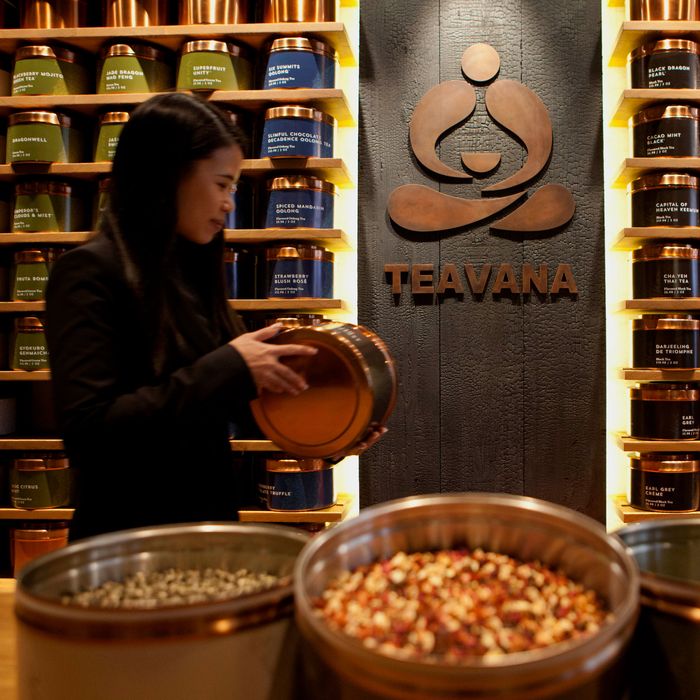 Teavana, we hardly knew ye.
Photo: Mati Milstein/Bloomberg via Getty Images
It is with a heavy heart that we report Starbucks is closing all 379 of its Teavana stores by 2018, citing "underperformance" that was "likely to continue." Have you been? Soon, you never will.
Starbucks acquired the mall-based tea chain in 2012, in the hopes of doing for loose-leaf tea what the company had done for coffee. (Also, to help bolster their presence in China.) But alas, that did not happen. Last quarter, Starbucks said the Teavana mall stores were dragging down sales, and the company was looking to "take clear action to improve the performance of our Teavana mall store portfolio." They have found that action. It is: give up.
Declining mall traffic is at least partially to blame for Teavana's fall, though as the Street points out, that hardly means the purchase was a failure for Starbucks, a company that "uses acquisitions to gain new menu items, concept ideas, and expertise," and then maybe ditches them, as with La Boulange bakery café in 2015.
If you're really into Teavana, though, all hope is not lost: Teavana-the-store is set to steep its last by spring 2018, but Teavana-the-tea will live on at actual Starbucks, which has "big plans" for the stuff, and in fact expects to sell more than $1.6 billion of it by the end of 2017. Meanwhile, all 3,300 Teavana-store employees will "have the chance" to apply for jobs at Starbucks.