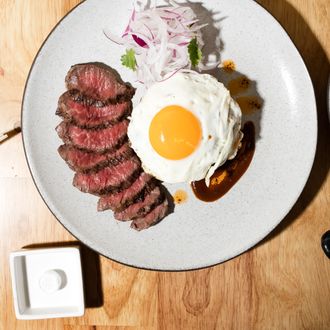 Washu skirt steak with tacu tacu (canary beans and rice), egg, and daikon criolla.
Photo: Melissa Hom
New York has its fair share of Peruvian spots, from the roast-chicken and ceviche specialists to Williamsburg's more inventive Llama Inn. More scarcely represented is Nikkei, the cuisine of the country's Japanese diaspora. A blend of Japanese and Peruvian ingredients, techniques, and flavors, it could be very briefly found at Park Slope's Kizuna, which closed not long after it opened. Now, the cuisine will be given its biggest platform yet in this city when — a couple years, many delays, and reportedly many millions of dollars later — Sen Sakana finally opens tonight.
The restaurant is palatial by Manhattan standards, consisting of three formerly separate but adjacent spaces. Split between a main dining room and a mezzanine, it has 190 seats and a sushi bar. Running the kitchen are a pair of chefs in Mina Newman, a native of Peru, and Taku Nagai, who hails from Japan and worked at the popular izakaya chain Ootoya.
Fittingly for that space, their menu covers a lot of ground. There are appetizers like tebasaki chicken wings with ají-panca amakara sauce, and skewers of tomatoes wrapped in pork belly and beef heart. Ceviche comes in varieties like torched salmon with yuzu leche de tigre, and tiradito, a sashimilike preparation, in big-eye tuna with puffed rice. As for entrées, expect options like quinoa chaufa, the Peruvian version of fried rice, and salmon with yuzu-miso cheese. Cocktails will take a similar approach, fusing Peru's national liquor, pisco, with ingredients like lemongrass.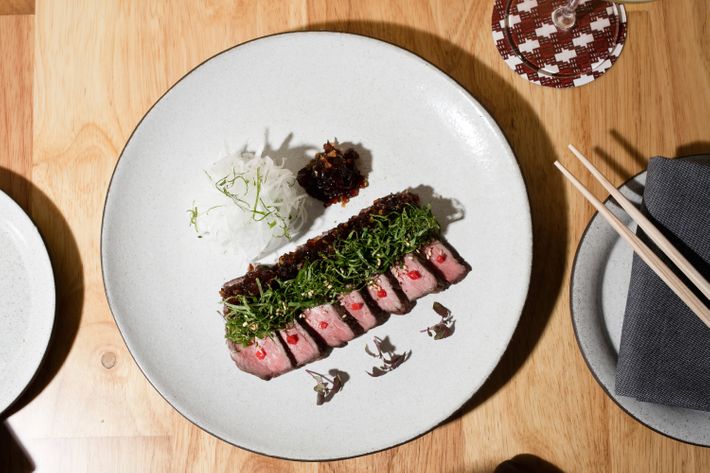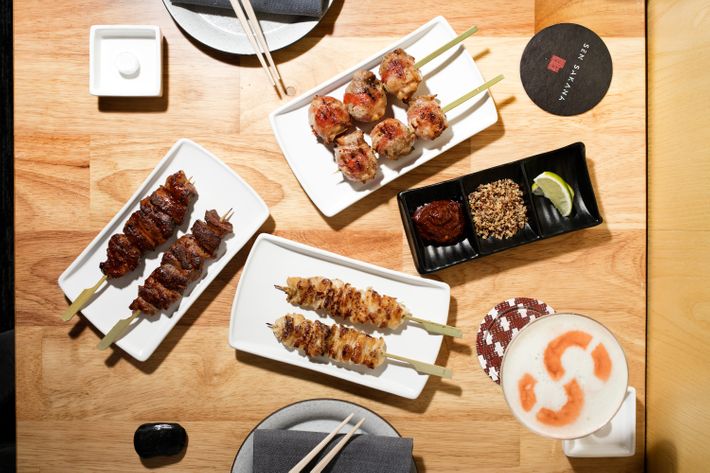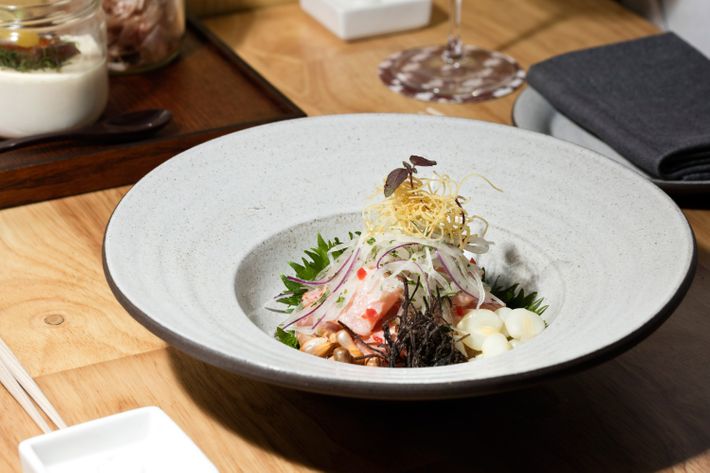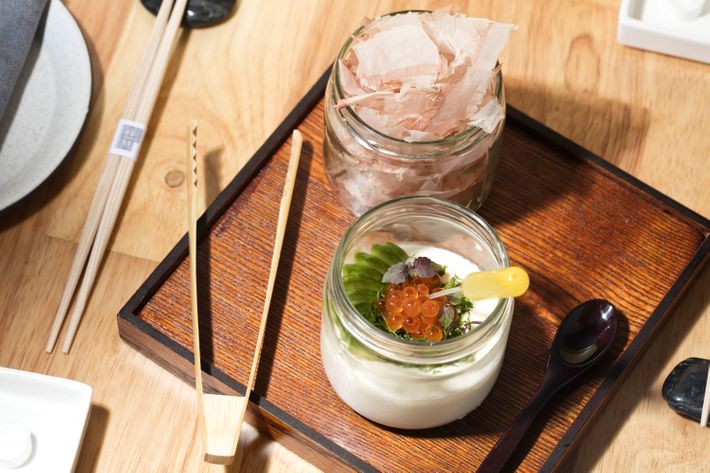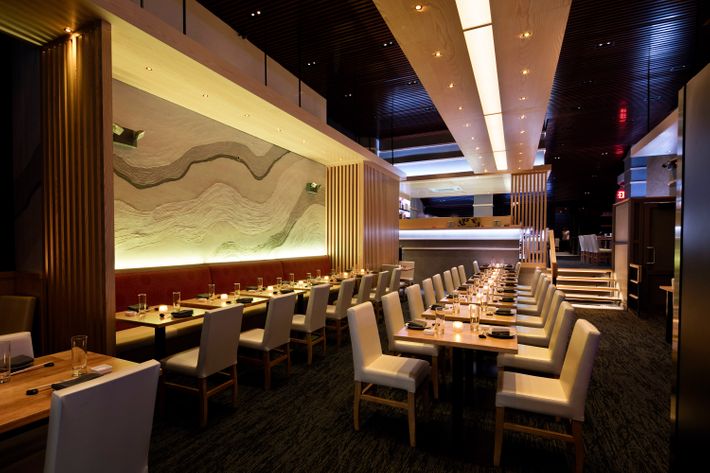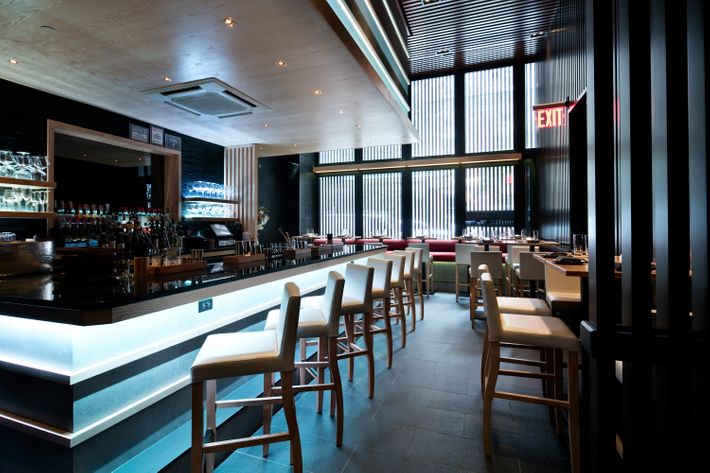 Sen Sakana, 28 W. 44th St., nr. Fifth Ave.; 212-221-9561