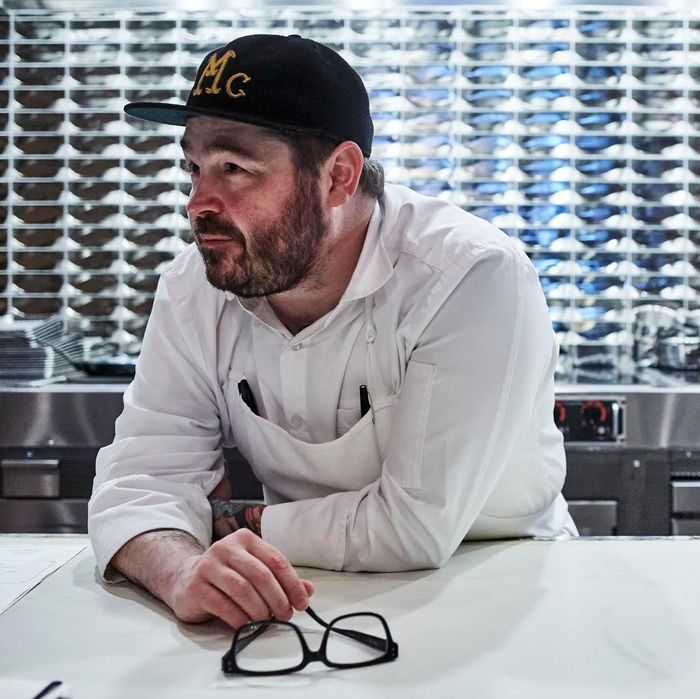 Brock sold his entire collection of vintage bourbon.
Photo: Peter Frank Edwards/Redux
Over the holiday weekend, the Times quietly published a powerful story on chef Sean Brock (Husk, McCrady's, and Minero) and his surprising struggle with alcoholism. After friends intervened, he quietly attended rehab for six weeks in Arizona and is now sober.
Last year, Daniel Patterson publicized his experience with depression and antidepressants, and Mike Solomonov previously opened up to the Times about his drug addiction. Chefs like Seamus Mullen and George Mendes have broadcast the benefits of their healthier diets. This is a stark shift away from the hard-partying, workaholic chef archetype.
Brock, notably, is famous for his love of bourbon, and he says he actually sold his entire vintage collection. (The value was high enough that he could buy himself a 1969 Plymouth Road Runner.) Now, Brock aims to help others in the restaurant industry who are struggling with addiction and mental-health issues. "I have this opportunity in front of me," he says. "If I can inspire people to take better care of themselves in this industry, that will be my greatest contribution." Judging by the outpouring of support on Twitter, he's already succeeding: