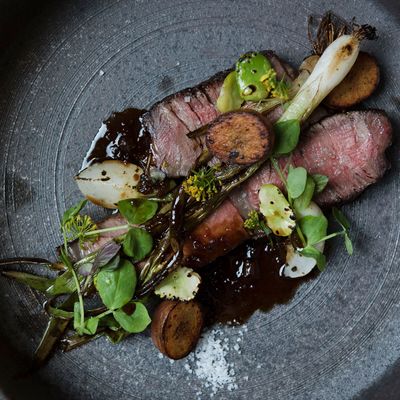 Smoked aged beef with red-wine reduction sauce.
Photo: Liz Clayman
It's no secret that New York chefs have stampeded toward fast-casual, pushing and shoving in pursuit of the "next Chipotle." At the same time, mid-priced restaurants have become increasingly difficult to run. But if neighborhood restaurants are doomed, as Dave Chang believes, it doesn't look so bleak for the priciest end of the spectrum. More recently, the city has seen a boom in high-end openings specializing in sushi and omakase menus — including Akashi, the embattled Ichimura, and Sushi Zo. The latest to enter this fray of eye-poppingly priced horse mackerel is Mifune, a two-floor, two-concept restaurant in east midtown.
Some serious firepower has been assembled here: The main menu is from Hiroki Yoshitake, who worked at Pascal Barbot's acclaimed Astrance before going on to cook dishes like miso-glazed foie gras at the Michelin-starred Sola. (That restaurant closed earlier this year following a fire.) But Yoshitake won't be in the kitchen, which will be run by Yuu Shimano (who worked at Restaurant Guy Savoy). Both the $120 eight-course tasting menu and the à la carte menu will be available in that dining room, with dishes like smoked butterfish with garlic green sauce, roasted wagyu with wasabi and soy sauce, and foie-gras egg rice. To go with that food, Angel's Share bartender Shingo Gokan has created expensive ($18 to $20) drinks like the Seven Samurai (rye, aged sake, East India sherry, bitters, and smoke).
Downstairs, it's all about fish. This restaurant-within-the-restaurant called Sushi Amane is run by Shion Uino, who spent seven years working at one of Tokyo's most prestigious and exclusive sushi restaurants, Sushi Saito. For those who can afford it and can snag one of the eight bar seats or the semi-private room, he's serving a $250 omakase with appetizers and sushi in the Saito style.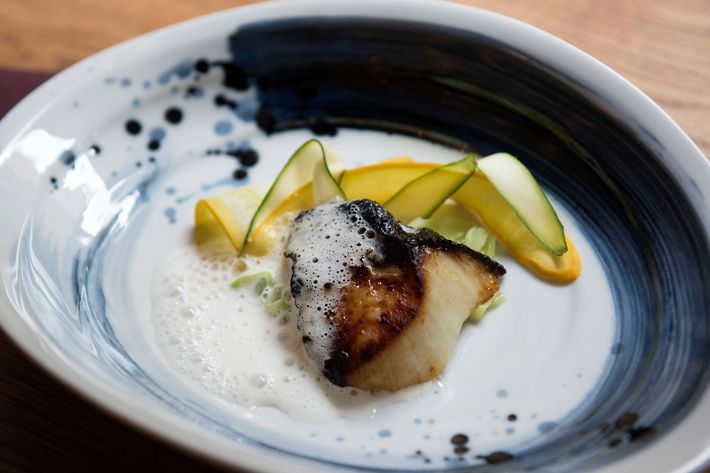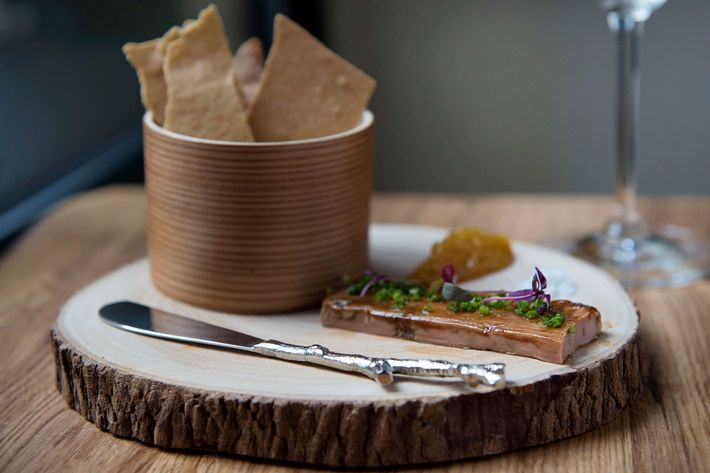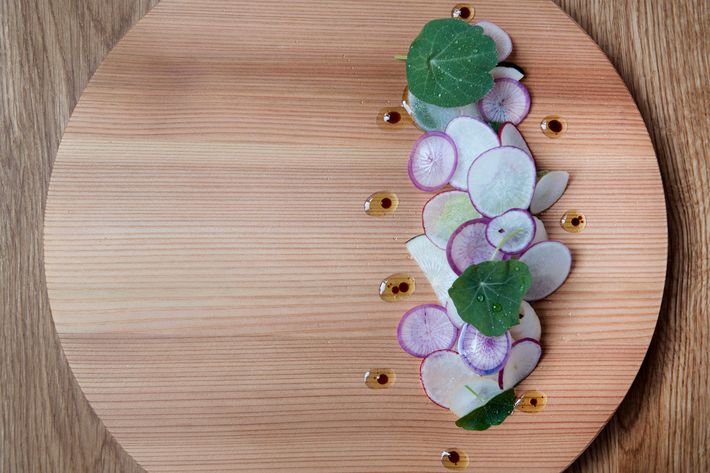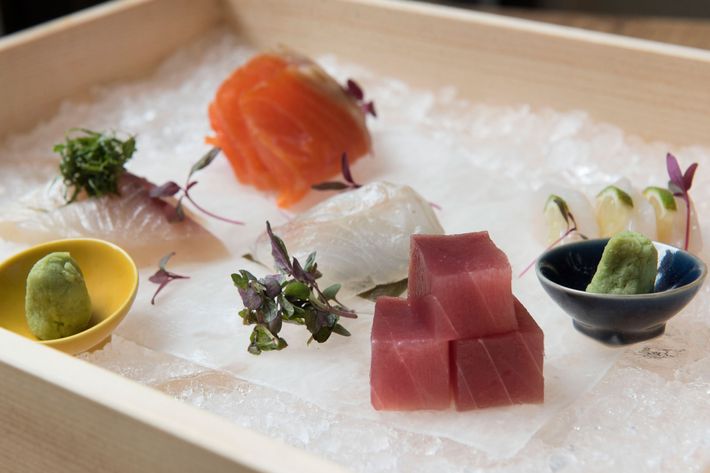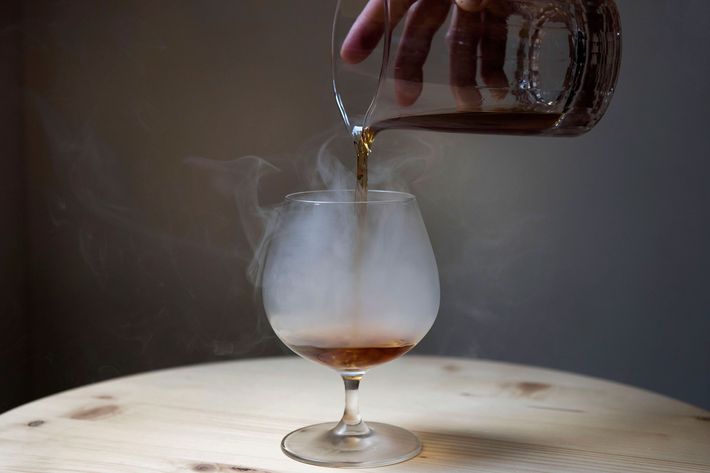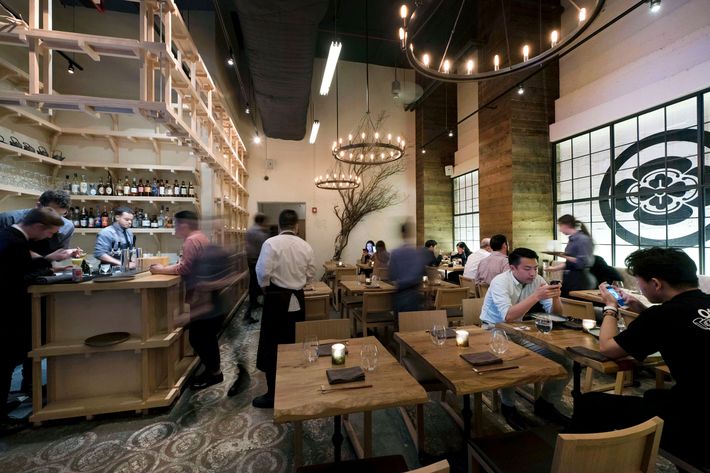 Mifune, 245 E. 44th St., nr. Second Ave.; 212-986-2800