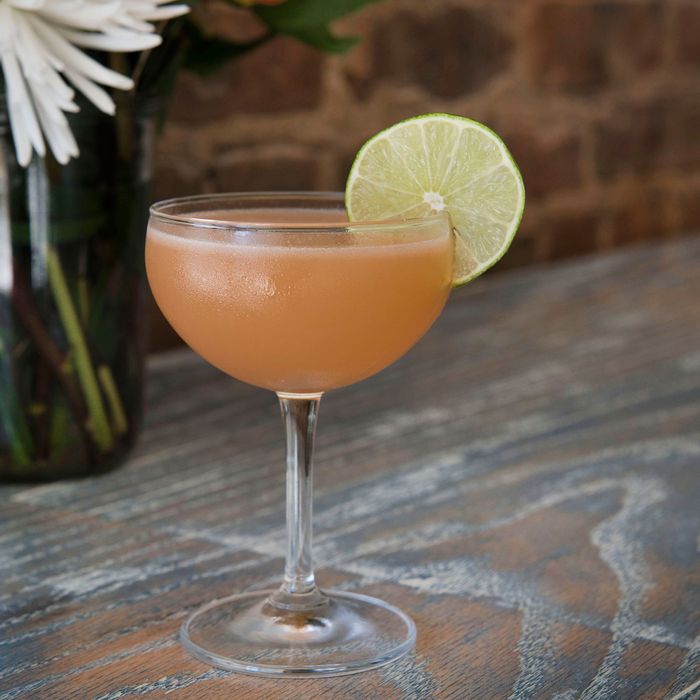 The Shameville cocktail: gin, lime, curaçao, and angostura.
Photo: Liz Clayman
Mother's Ruin became a downtown favorite by smartly toeing the line between a highbrow cocktail bar and a lowbrow dive. Six years into its run, the bar is still consistently packed. Owners Richard Knapp and T.J. Lynch have clearly hit on a formula that works, and they're sticking to it at their new East Village bar, Loverboy. (While it isn't named for the bad '80s band or the Patrick Dempsey movie, Knapp says the actor gets to eat for free.) After a quiet soft opening, they've now settled into the roughly 950-square-foot corner spot. With its floor-to-ceiling accordion windows and adjacent bar, it's a nice addition to the summer-drinking circuit.
The idea behind Loverboy is straightforward: The unpretentious feel and good drinks of Mother's Ruin, but with pizza by the slice and pie. Instead of having people leave the bar to get slices elsewhere, the duo decided to serve it themselves. As Knapp explains, "I think it's because we're geniuses." For the cocktails (all $12), expect constant rotation (driven, Knapp says, by boredom). There will be a slushie, of course, which right now means a tequila-and-watermelon drink called Douche Bigalow. Other drinks include the Diamond Lies (vodka, lemon, honey, soda, and orange bitters) and the Drunk Zealot (rum, lime, Demerara, and Montenegro).
The pizza part of the equation is still forthcoming, as Con-Ed hasn't turned their gas on yet. For the time being, they're using induction stoves and electric equipment to serve a ten-dish menu from consulting chef Nick Pfannerstill (previously the chef de cuisine of Dovetail), with dishes like fried calamari with togarashi spice and a chicken-parm sandwich. Of the pizza, the recipe for which he collaborated on with Pfannerstill, Lynch says, "Our style is called awesome pizza. That's the culinary definition." More specifically, he describes it as a square-style with a thicker crust that's not quite Sicilian-thick. In the meantime, here's a look at the other offerings.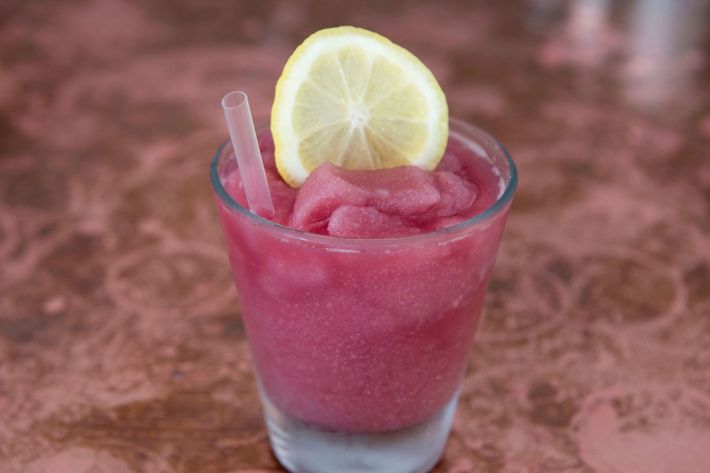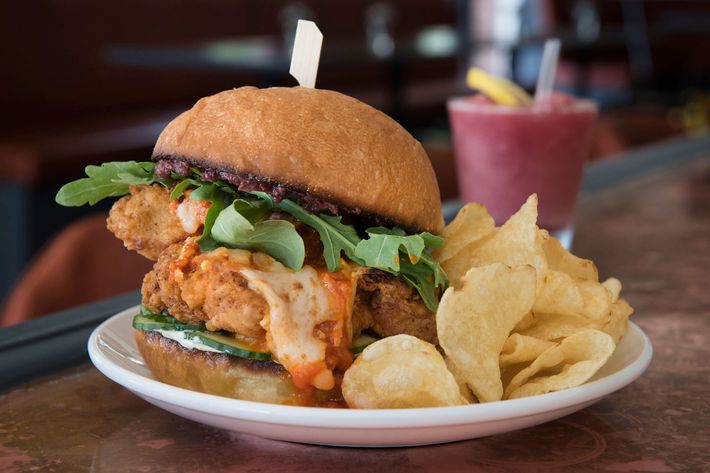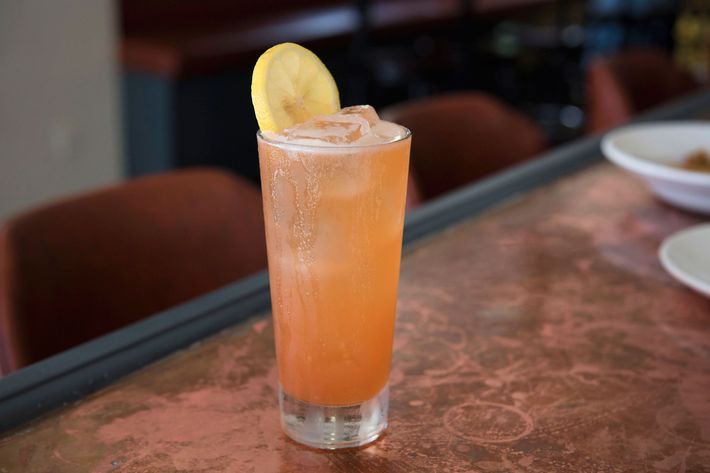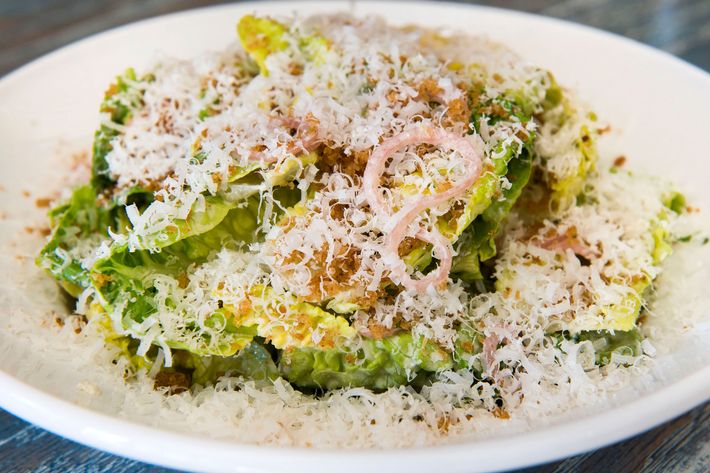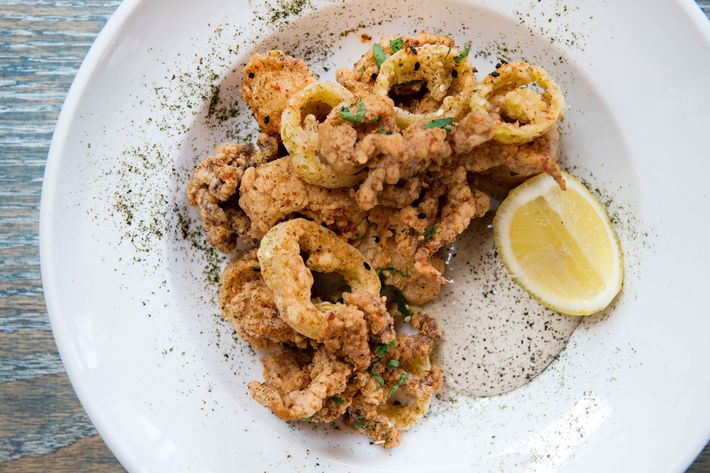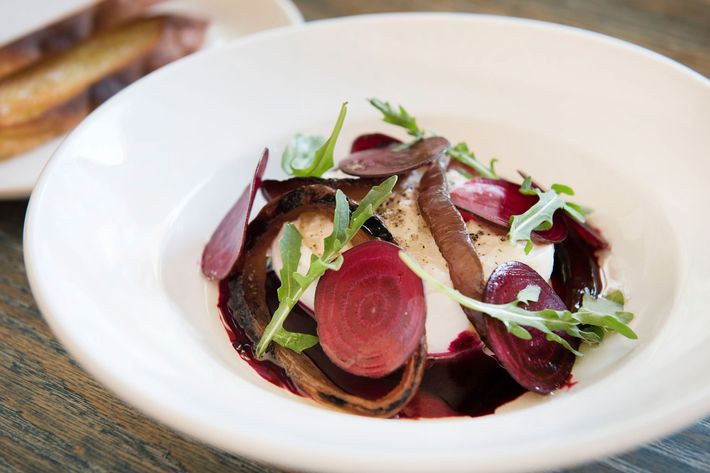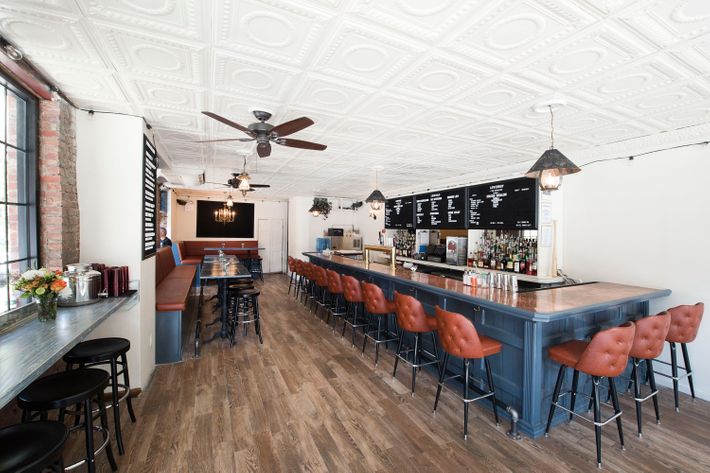 Loverboy, 127 Ave. C, at E. 8th St.; 917-202-0599