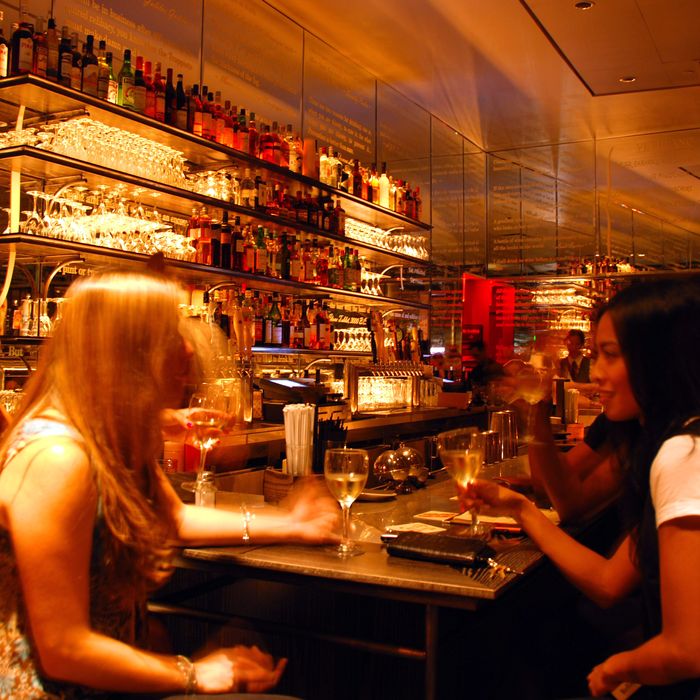 It closes on August 11.
Photo: Paul Goguen/Bloomberg via Getty Images
Long live the gastropub. Daniel Boulud is a caliber of restaurateur who seems more or less impervious to the issues that can sink even decade-defining restaurants like Franny's. But sustained drops in business don't lie, and the chef has cited this as the reason he will cut his losses and shutter DBGB Kitchen & Bar on August 11. Boulud tells the New York Times that business was "erratic in the early part of the week" and not strong enough to keep the restaurant open.
DBGB opened eight years ago on the Bowery, a historically gritty corridor that was once considered New York's Skid Row. (Boulud mimed its association with punk history, naming the restaurant after the legendary Bowery club CBGB.) Despite opening so recently and having one of the city's most successful chefs behind it, the restaurant's heavy lean on the gastropub aesthetic feels out of step with the kind of places opening today. Boulud, who has another location of DBGB in Washington, D.C., and says he wants to reopen the original in New York, is currently focused on the 11,000-square-foot restaurant he will open in the under-construction One Vanderbilt in or after 2020.