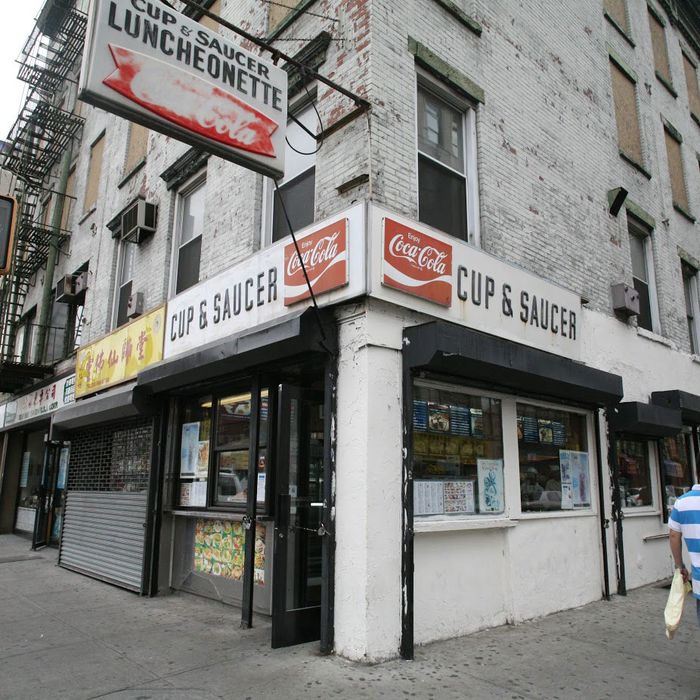 It's on its way out.
Photo: Shanna Ravindra
The great New York diner die-off continues apace. Next week, shabby Chinatown diner Cup & Saucer will close for good following — you guessed it — a rent hike. There's no other place like it in Chinatown, and while it didn't have the following of, say, Joe Jr.'s or Eisenberg's, it nevertheless has its devotees. While Chinatown has managed to weather the storm of the city's hypergentrification, the closing isn't surprising, as the building was bought by new owners a few years ago.
A diner has occupied the space since 1940 — it's currently run by Nick Castanos and John Vasilopoulos, who bought the restaurant 30 years ago — but it seems unlikely there will be one once Cup & Saucer is gone. The owners do say that they want to reopen in the neighborhood, but nothing is certain yet, and diners have been dropping like flies in this city.