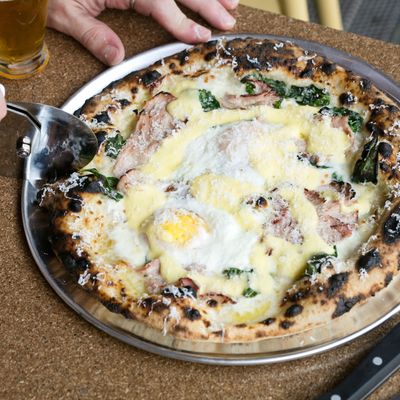 Benedict pizza with maple-cured ham, hollandaise, and egg.
Photo: Melissa Hom
Pizza and beer is one of those no-brainer pairings. So it makes sense that this is the idea, more or less, behind Circa Brewing Co., which opens tomorrow in Downtown Brooklyn.
Here are the important details: Circa updates the approach by applying a level of culinary know-how that's appropriate for the times. The beer isn't Budweiser, but brewed in-house, and the pies aren't cracker-thin, but wood-fired Neapolitan-style numbers. A brewpub demands a brewer, so owner Gerry Rooney (who comes from Putnam's and has brought its chef, Bruce Dillon, here) has recruited Danny Bruckert of Brooklyn brewery Sixpoint. The 6,000-square-foot space will fit a lot of customers, and the 11 beers on tap (full menu here) cover a range of styles, from pilsner to nitro stout to currently trendy gose. They'll serve a handful of beers and ciders from other brewers, too, as well as wine, and cocktails from Grand Army bartender Damon Boelte.
His Americano Perfecto, a spin on the Italian aperitivo made with pilsner instead of seltzer, will likely go well with one of the brunch pizzas created by Bruckert's twin brother, Luke. Yes, brunch pizza: The weekend menu features three pizzas modeled after midday classics. There's the Lox, with stracciatella and everything spice; the Benedict with eggs and maple-cured ham; and the Fancy Bacon and Eggs with smoked scamorza cheese. Circa will also serve salumi, Hawaiian, and clam pies for weekday lunch and daily dinner, along with dishes like a muffaletta, wood-fired chicken, and stuffed leeks. Take a look at what's in store.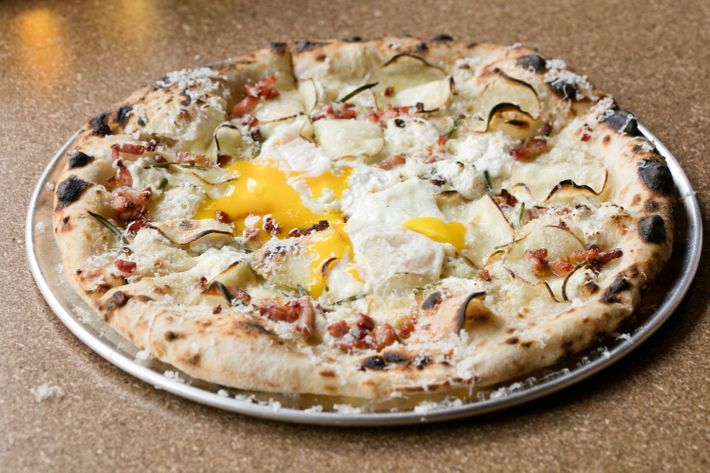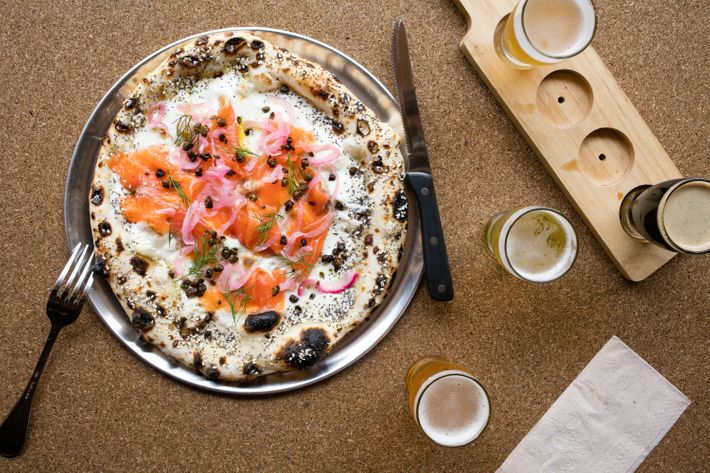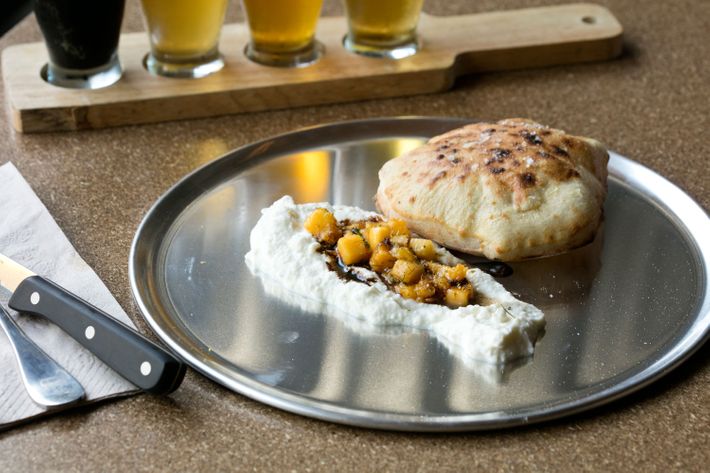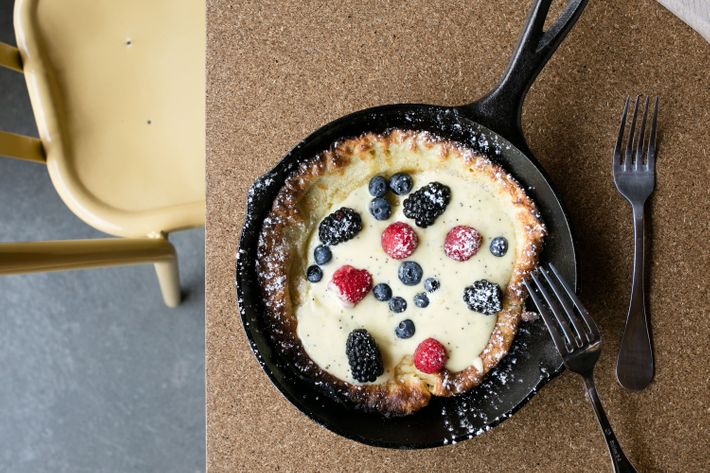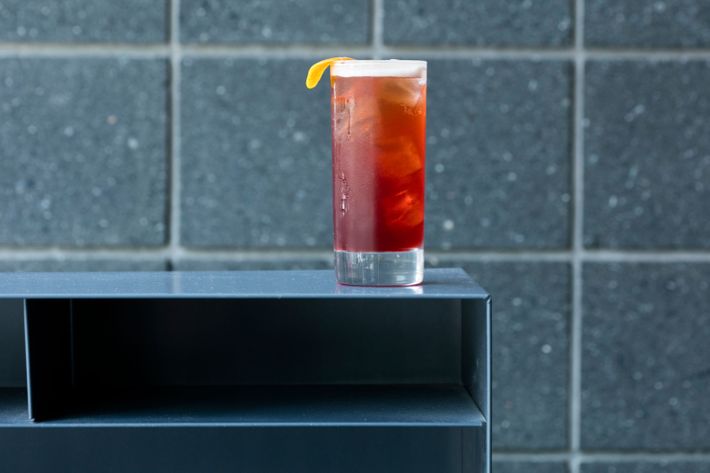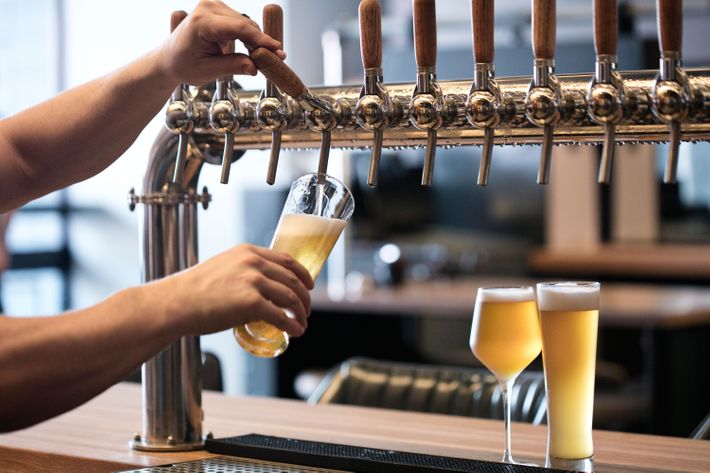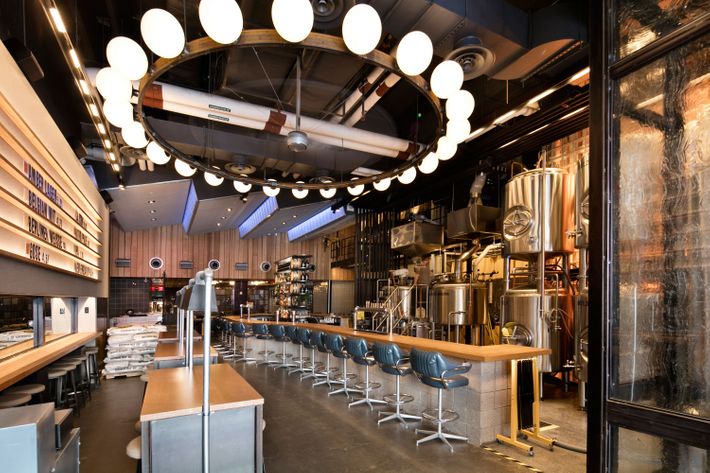 Circa Brewing Co., 141 Lawrence Street, nr. Willoughby St.; 718-858-0055