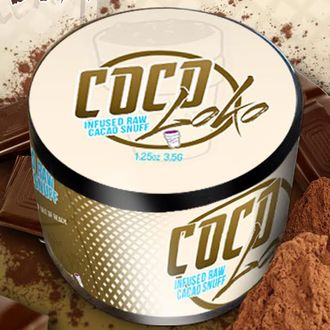 Several of the first recipes "burned too much."
Photo: Legal Lean
New York senator and frequent opponent to fun Chuck Schumer has found the next clear and present danger to America. It is, of course, Coco Loko, the bizarre new cocoa powder being marketed as a drug-free stimulant that you buy in a $25 1.25-ounce tin, then snort up your nose. It apparently debuted in Florida smoke shops and liquor stores last month, but was probably just one of those laughable checkout-counter impulse buys until last week, when it blew up in the media. Schumer acted swiftly, deciding he couldn't even wait the whole weekend to announce that the stuff requires FDA regulation. Per the Associated Press, he fired off a letter on Saturday asking the agency to launch a full-fledged investigation.
"This suspect product has no clear health value," his statement said. "I can't think of a single parent who thinks it is a good idea for their children to be snorting over-the-counter stimulants up their noses." Plenty of parents don't think it's such a good idea for their kids to eat chocolate with their mouths, either, but okay — point still stands.
Interestingly, it turns out, the FDA isn't sure it can regulate snortable chocolate even if it wants to: The agency is still trying to assess "whether it has authority," the AP says. That hasn't stopped manufacturer Legal Lean from plowing ahead, though. Founder Nick Anderson argues that Coco Loko — which is cacao powder mixed with common energy-drink ingredients like ginkgo biloba, taurine, and guarana — is "the future" because it causes a euphoric rush "that is great for partygoers to dance the night away," yet doesn't end in a sugar crash afterward.
The AP also notes that Anderson "didn't consult any medical professionals" about any of this, but "believes Coco Loko is safe." His certainty seems to come from the fact that teenagers have been snorting it in Europe, so far without the Continent experiencing a chocolate-covered-booger epidemic. "There's really no negative publicity," he told Good Morning America when he appeared on the show last Thursday, "so I felt we're good to go."