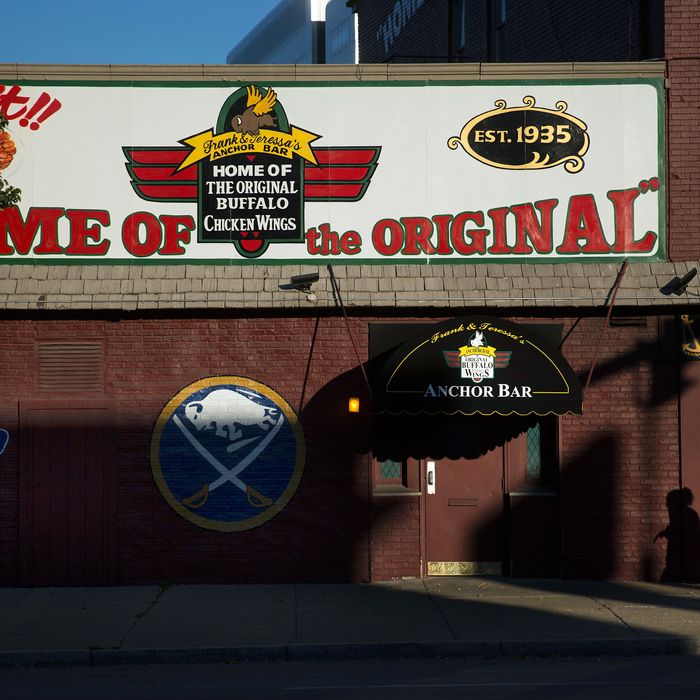 The original Anchor Bar in Buffalo.
Photo: Andrew Harrer/Bloomberg via Getty Images
Buffalo wings are one of America's great foods. Any New York bar worth its weight in cold Budweiser should have a decent version, though that isn't always the case. There are plenty of places around the city to eat them (in fact, here is a list of the best wings in the city), but now, the food's self-proclaimed place of invention, Anchor Bar, will open an outpost here.
Sometime in the next few months, the Buffalo tavern — which has expanded to other cities, including Toronto and San Antonio — will open its first New York City location. The 4,000-square-foot space at 327 West 57th Street will have 200 seats, and will be run by a franchisee. Time will tell if these particular wings, um, take off in the big city.