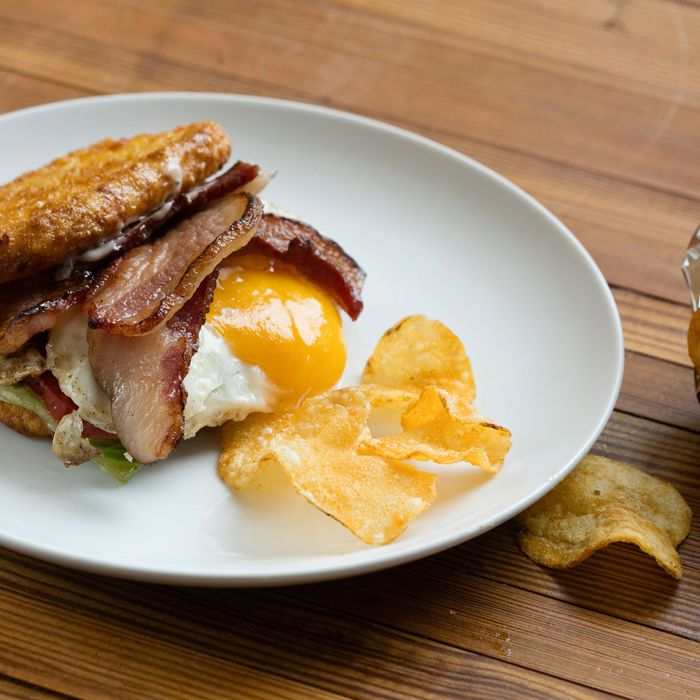 The Double Brown.
Photo: Melissa Hom
You can't open a restaurant these days — even a seemingly health-minded, Greenmarket-y kind of restaurant — without throwing an Instagram bone to the stunt-food mob. Case in point is Hudson Jane, a new all-day American comfort-food restaurant, wine bar, and prepared-foods takeout shop in Fort Greene, where among the lacto-fermented dilly beans and vegan breakfast burritos you will find a sandwich called the Double Brown. A Double Brown is a sort of souped-up BLT with a sunny-side egg and Aleppo pepper aïoli served between two hash-brown patties in place of toast. Chef-partner Megan Johnson's inspiration came during a conversation with "a finance guy" friend and went something like this:
Finance Guy: "Have you ever had a KFC Double Down?"
Chef: "No."
F.G.: "You think it's going to be awful, but it's delicious."
Chef: "I think it would be delicious, and now that you mention it, why hasn't anyone ever made a sandwich with hash browns and called it a Double Brown? I think I will."
Not only did Johnson make the sandwich — in the entrepreneurial style of Milk Bar and its Crack Pie, she trademarked it. You'll find it on Hudson Jane's brunch menu, as well as dinner when that's up and running. As far as some of the other dinner dish inspirations, credit goes to Jen LaPorta, Johnson's partner in the restaurant and in life, and to both of their grandmothers. Mima's Swingin' Sirloin is a tribute to LaPorta's Cuban grandmother's braised oxtail with green olives and red peppers, and Grandma Johnson's Beef and Noodles is much as it sounds: skirt steak with egg noodles and gravy.
The couple first met at Gottino, when Johnson was Jody Williams's sous chef and LaPorta was a regular. One thing led to another and eventually to a park bench at the corner of Hudson and Jane Streets, where Johnson and LaPorta shared their first kiss. Now, that West Village intersection has been memorialized not with a bronze plaque but with a Brooklyn restaurant. Take a look at the space and some of the food.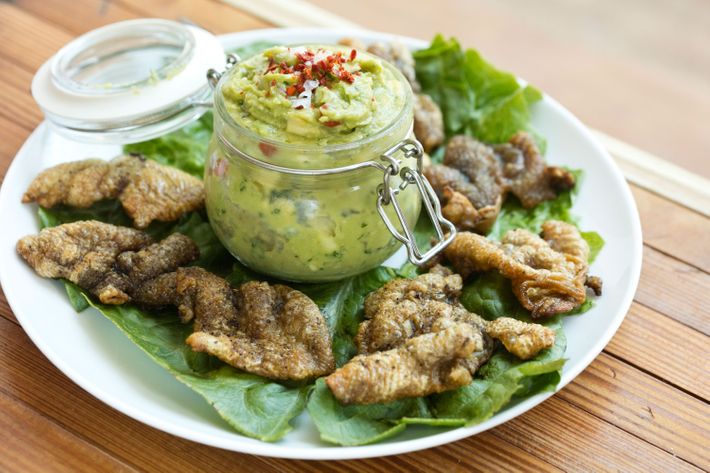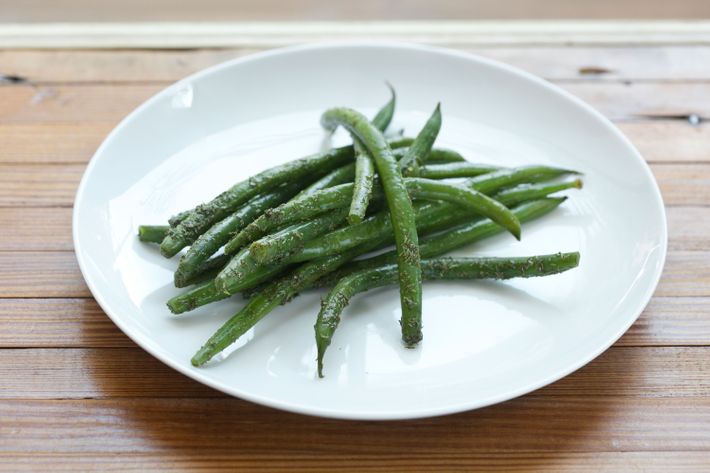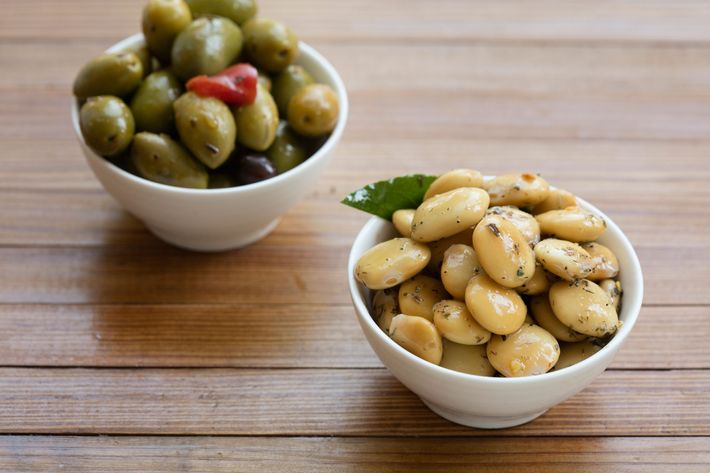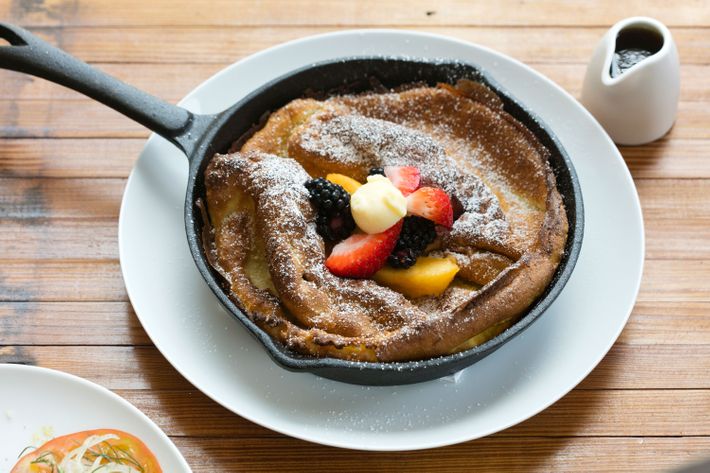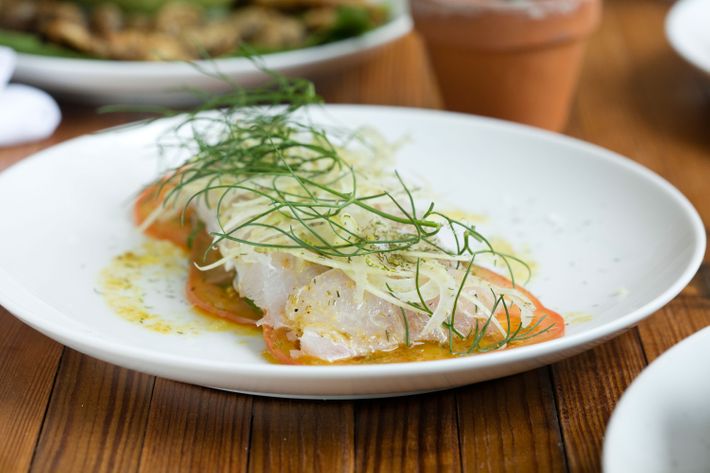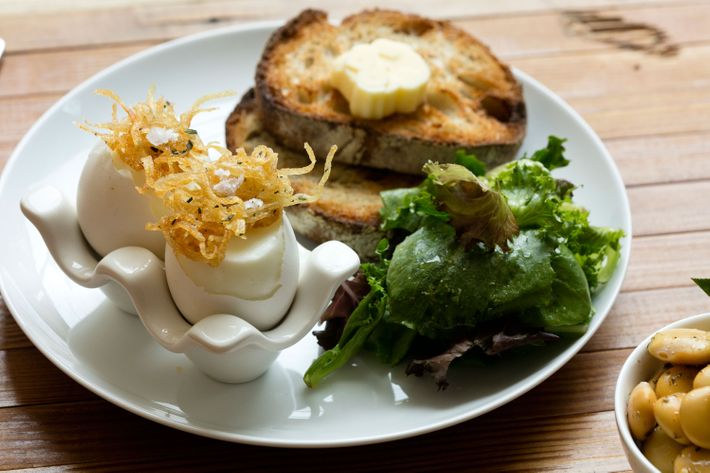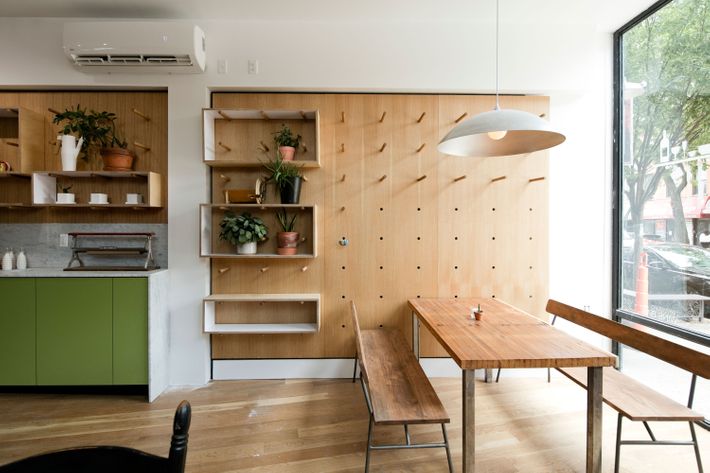 360 Myrtle Ave., at Adelphi St., Fort Greene; 347-987-3881