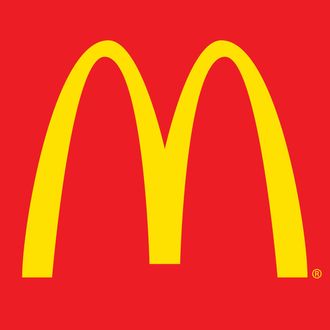 La'Ray Reed says she's after "changes in policy," not money.
An ex-employee is suing McDonald's for sexual harassment and discrimination, claiming that she got mocked and groped by co-workers and barred from using both of the restrooms because she's transgender. According to her complaint, La'Ray Reed spent six months at a Michigan McDonald's in 2015 — which she alleges was plenty of time to be insulted as a "boy slash girl," told to use an extra bathroom that doubled as a storage closet, and eventually fired.
BuzzFeed News lists some of the claims in her suit, and what Reed supposedly endured is appalling: Co-workers referred constantly to her anatomy, she says, and made remarks like, "I would still have sex with you either way," while reaching for her body. A manager allegedly told a co-worker to grab her between the legs (instructions this crew member is said to have followed). Another time, a co-worker was asked to investigate whether she stood up or sat down in the bathroom. "I had never had a problem using the ladies room until this day," she told BuzzFeed. "When I came out the restroom, the manager told me I could no longer use either of the restrooms in the lobby." She was assigned to an out-of-use toilet in the back of the store, which she was also expected to clean herself. Her lawsuit claims she reported the behavior, but management did nothing. Toward the end, she says she tried dressing more like a guy in hopes of making her job "more comfortable."

Reed's case has gotten support from Fight for $15, the workers' rights movement that's at war with McDonald's over its pay and work conditions. The group claims her allegations mirror complaints filed by other employees, and demonstrate a "widespread pattern of sexual harassment, discrimination, and abuse" against LGBTQ workers.
McDonald's didn't issue a comment, but the burger giant holds fast to the theory that it's not a "joint employer," that is, not legally responsible for anything franchisees do, good or bad. That argument is being litigated in court right now, but last week President Trump's Labor Department withdrew Obama-era guidelines that said corporate chains are in fact jointly responsible, giving McDonald's claim more weight.