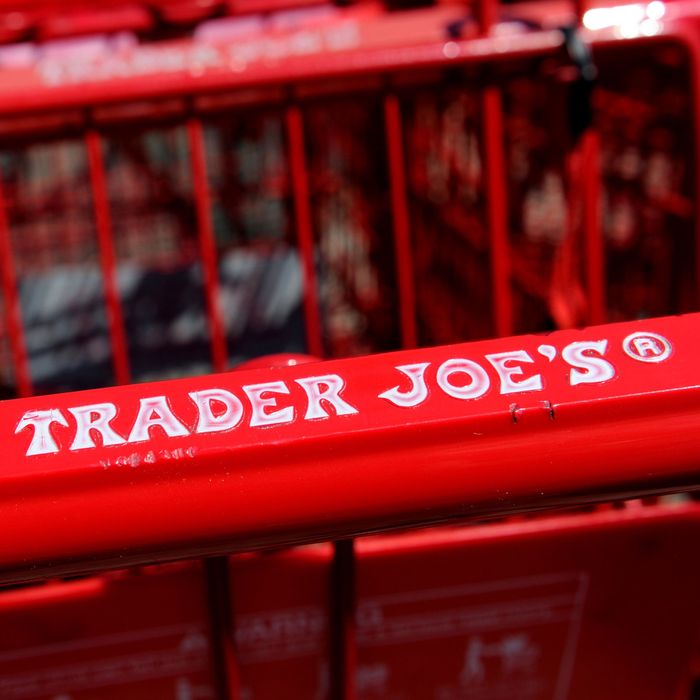 It's opening in the City Point development.
Photo: David Paul Morris/Bloomberg via Getty Images
The wait is over. At 9 a.m. on Friday, after a year and a half of restless anticipation and dreams of Two Buck Chuck–fueled parties, Downtown Brooklyn will finally get its very own Trader Joe's. The chain's second location in the borough is opening on the ground floor of the City Point development, also home to a location of Alamo Drafthouse, the fancy food court DeKalb Market Hall, and a forthcoming branch of Han Dynasty. This is, obviously, what summer Fridays were made for: hauling home an excessive amount of speculoos cookie butter, frozen chicken tikka masala, and other affordably priced, name-brand foods.