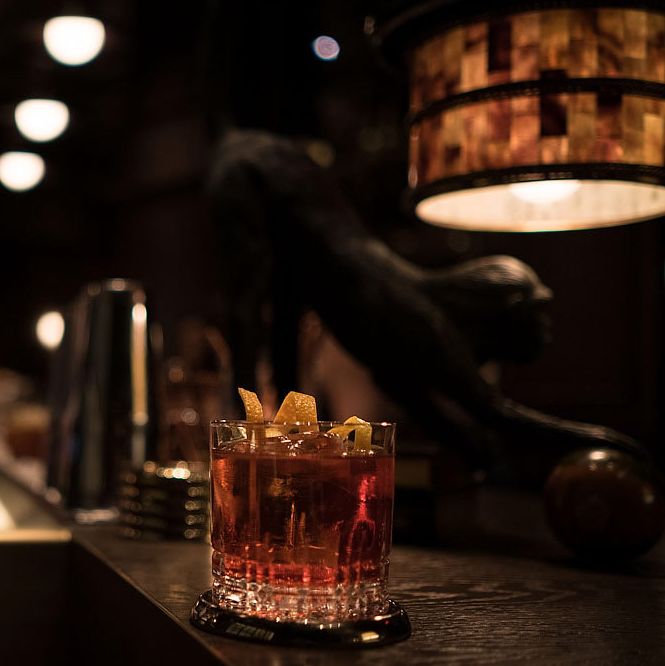 It opens tonight.
Photo: Allen & Sarah Hemberger/The Alinea Group
Tonight, after years of toying with the idea of expanding to New York, Grant Achatz and Nick Kokonas will open the doors to one half of their first project here. The Chicago-based duo will start with the Office, their fancy _faux_-speakeasy that, unlike an actual speakeasy, accepts table reservations through Kokonas's reservation app, Tock.
The bar is located in the Mandarin Oriental, but don't look for cotton-candy foie gras and conceptual drinks of its more famous sister-bar the Aviary. While the former looks to innovate and create a future, the Office looks to the past — more specifically, the created past of Prohibition-era cocktails. For those keeping count Achatz and Kokonas will begin construction on the Aviary after this opening. $20 reservations for à la carte drinks are available at 5:15 p.m., 5:30 p.m., and 10 p.m., and reservations for "the Office NYC Experience" (Champagne, four dealer's-choice cocktails, and a bunch of food) are available at 5:30 p.m. and 9:45 p.m.
The Office, 80 Columbus Circle, nr. Broadway.