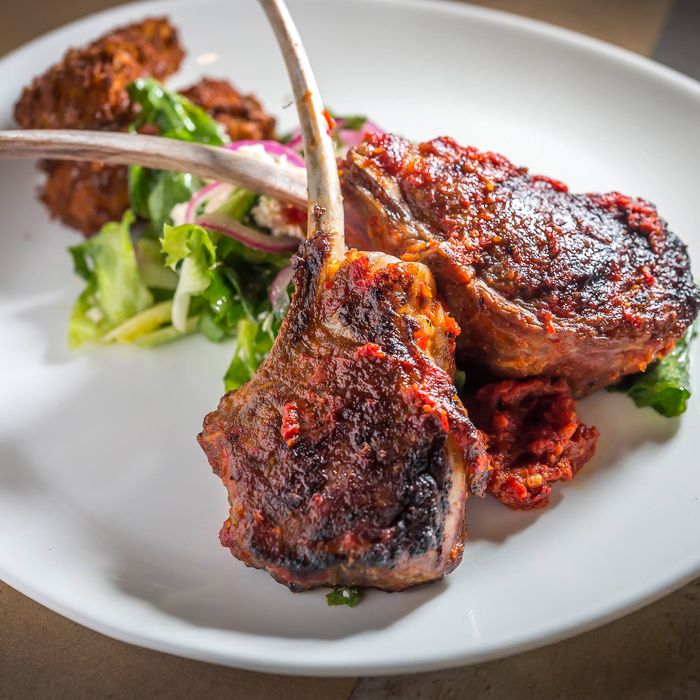 Harissa-crusted lamb chops with chickpea fries, escarole salad, Feta, and red onion.
Photo: Noah Fecks
West Village bar Daddy-O's is a late-night staple and a restaurant-industry favorite, thanks to a kitchen that stays open until 4 a.m. nightly. Its owner Phil Casaceli has managed to create the city's best place to drink whiskey without any of the pretension that's usually packaged with good rye, and most importantly a place that's just a good time. It's needless to say, then, that when Food Network star Anne Burrell announced she'd be opening a restaurant here in New York Casaceli's involvement came as encouraging news. This week, they finally got around to opening the doors at their cheekily named Phil and Anne's Good Time Lounge.
The odd couple choose the odd location of Brooklyn's Smith Street, which has been a deathtrap for restaurants since its early role in the borough's restaurant resurgence. While the 1,3000-square-foot spot is billed as a Mediterranean-Italian, the menu is more freewheeling than that. There's focaccia with house-made ricotta and bucatini all' Amatriciana, sure, but also a kale caesar, grilled Korean short ribs, "big fat chicken soup," and a burger with American cheese. For his part, Casaceli has contributed a few original cocktails including a Sex on the Beach that swaps your grandma's peach schnapps for Mathilde Peche Liqueur. If nothing else, it is definitive proof that the trash drinks have fully infiltrated the fancy cocktail world.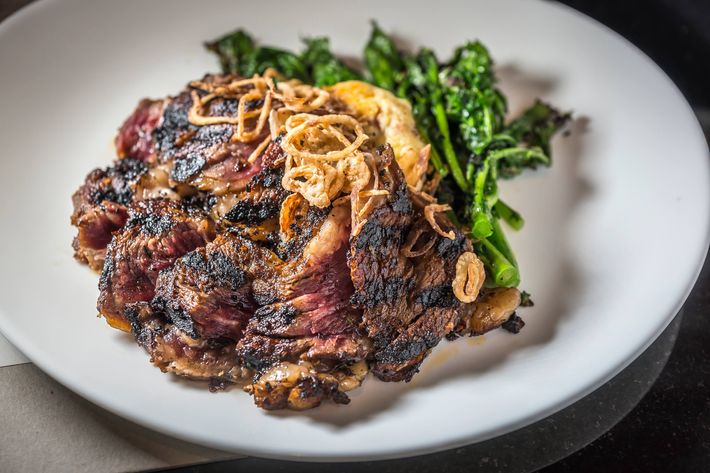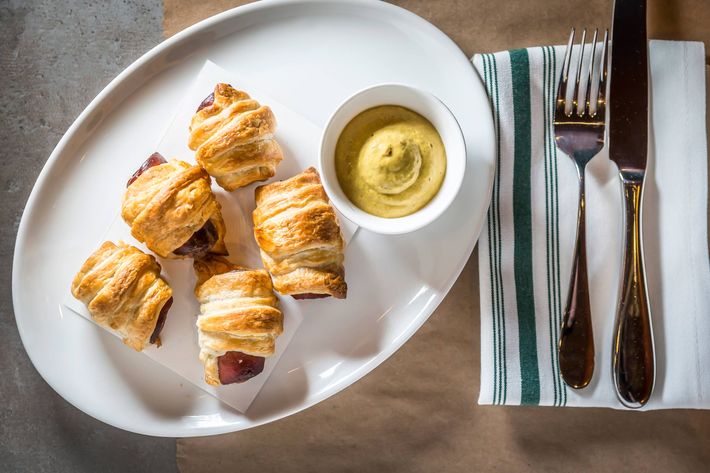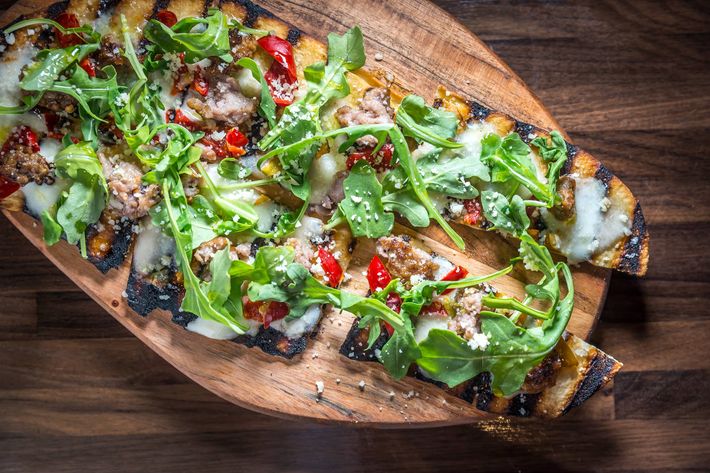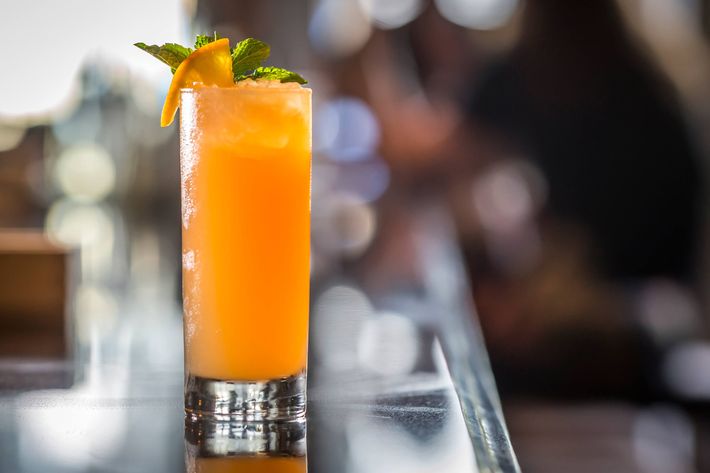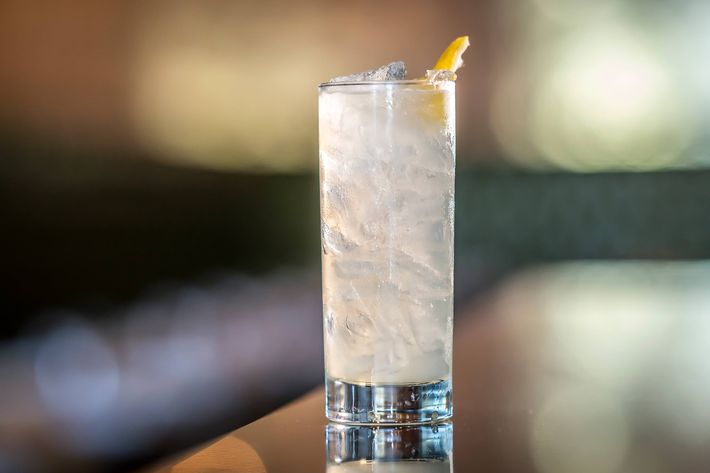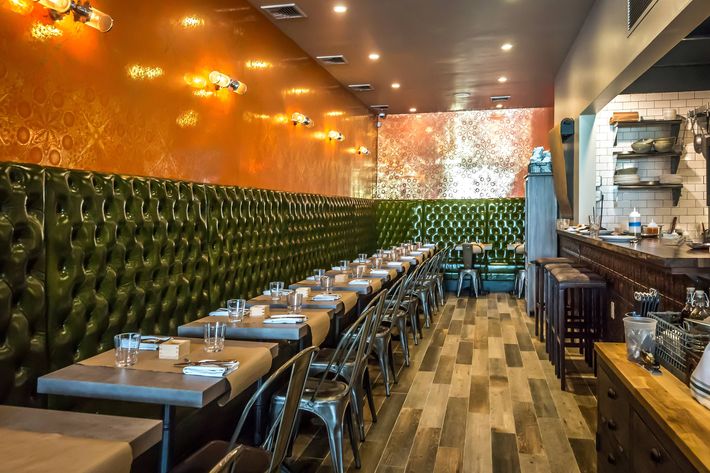 Phil and Anne's Good Time Lounge, 196 Smith St., nr. Baltic St.; 929-337-7752