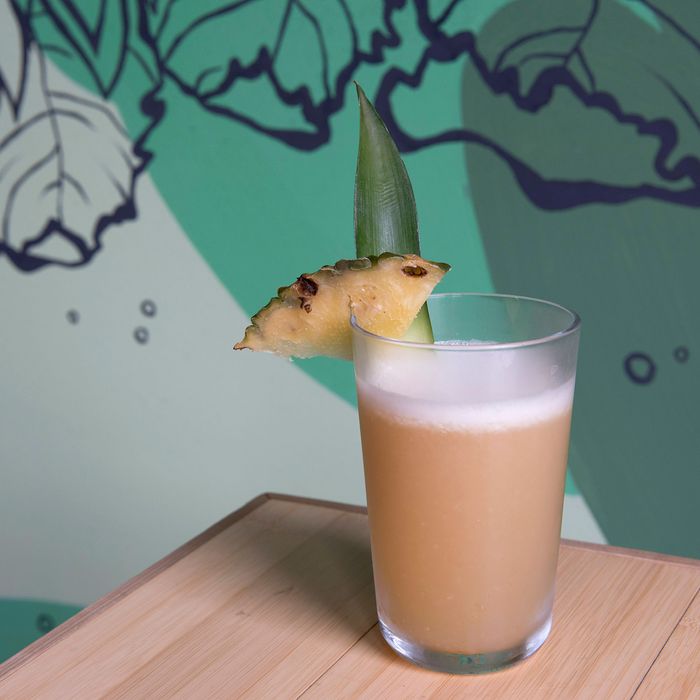 Cocktails include the Beach Bois, with rum, cachaça, soju, coconut water, and pineapple-lemongrass shrub.
Photo: Liz Clayman
When the owners of Gowanus performance space Littlefield, Julie Kim and Scott Koshnoodi, were given the boot by their now former landlord, they decided to find a new home in the neighborhood. But when they set out to search, they found an old printing warehouse with a 4,000-square-foot outdoor area. Instead of using it for Littlefield, they've elected to go the route of an outdoor bar, called Parklife, which opens for business tomorrow.
Outdoor space is precious in New York, and restaurants and bars with lots of it tend to automatically get attention because of it. But there are good reasons to get excited about Parklife besides the potential for boozing in the sun: Kim and Koshnoodi brought in El Atoradero Brooklyn, one of New York's Best Mexican Restaurants, to handle kitchen duties. In lieu of a full-fledged branch of their Prospect Heights restaurant, owners Noah Arenstein and Denisse Lina Chavez will open Taqueria El Atoradero.
Here, they'll serve a more streamlined menu of burritos and tacos, with suadero and campechano (a combination of toppings) among the new options; antojitos like flautas de queso; and Chavez's famous nachos in two variations, one of which comes with French fries. Those nachos were something they'd played around with at the restaurant, and French fries, an essential ingredient in San Diego's burritos, will also be offered as an unconventional topping for the tacos. Heading up the bar (here's the menu) is Erika McGrath, who spent a few years as the bar manager at Alchemy Restaurant and here relies heavily on tropical ingredients (like passion-fruit condensed milk in It Was All a Dream, a riff on the Dominican drink morir soñando created by her friend and noted bartender Darnell Holguin). While Parklife is primarily an outdoor space, it also has a retrofitted shipping container (home to the bar and kitchen) and will be outfitted for colder weather once it rolls around.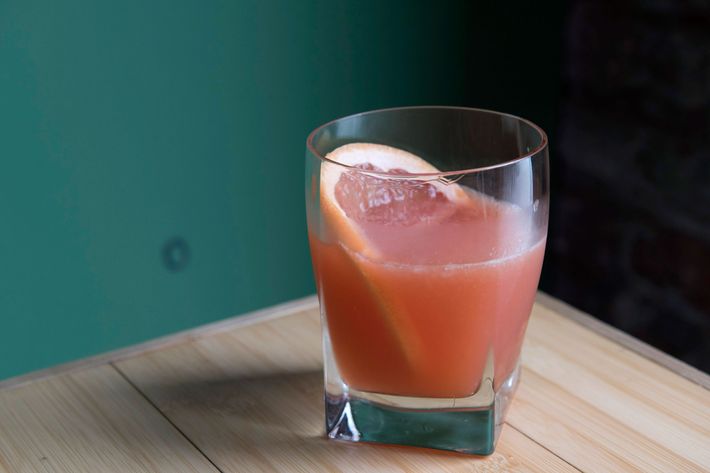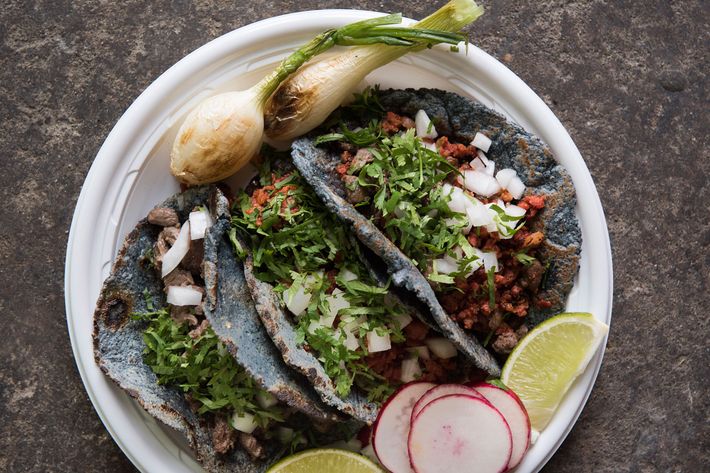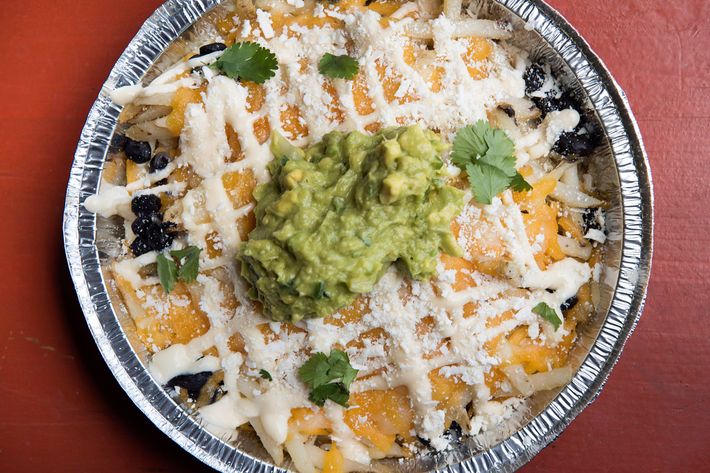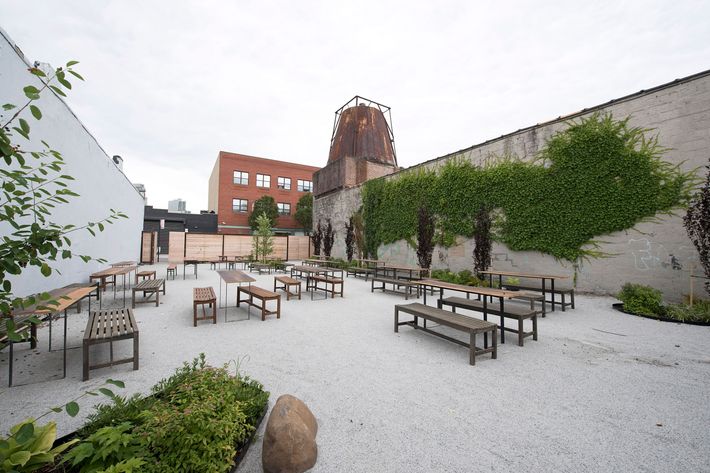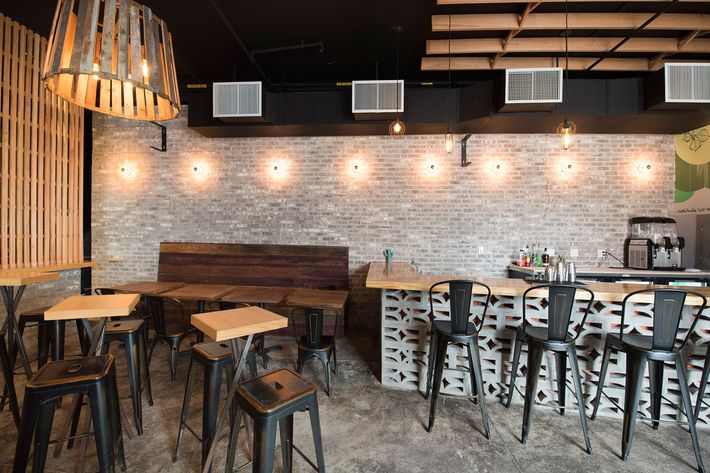 Parklife, 636 Degraw St., nr. Fourth Ave.; no phone