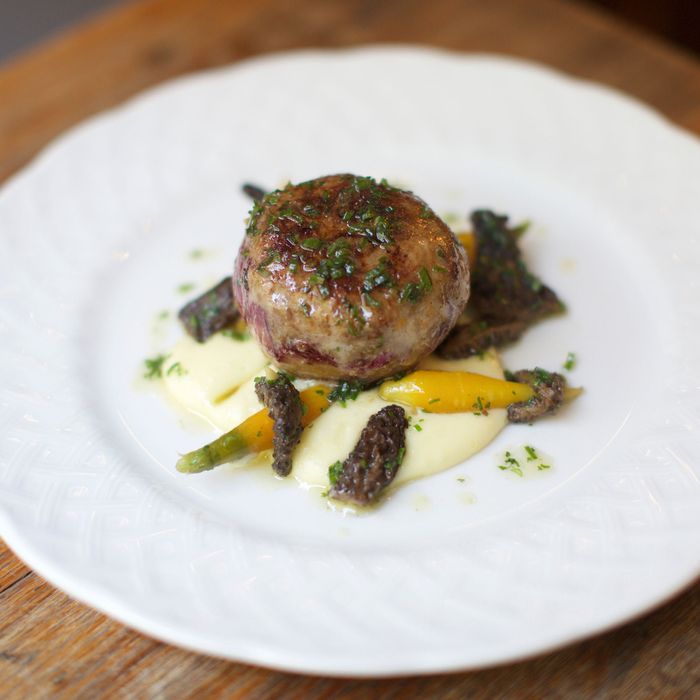 Pork crépinette with green rhubarb compote, honey-roasted turnips, mint, chives, and morels.
Photo: Clay Williams
It's been nearly a year since Mas (farmhouse) closed following an electrical fire. There was more work to be done than initially thought — smoke and water caused unseen damage — and the fact that the restaurant is in a landmark district prolonged the process. Its finally over now, though, and chef Galen Zamarra will reopen the restaurant this Saturday.
Along with repairs, Zamarra took the opportunity to renovate the restaurant here and there: making the dining room feel more spacious, improving acoustics, and making the kitchen layout more economical. Regulars of the 13-year-old restaurant will be happy to hear, though, that it's still the same old Mas. Even, the chef says, a lot of the old staff came back. "We didn't want to create a new restaurant," he explains. "We were very happy with what Mas was at its core."
Established restaurants temporarily closing to retool isn't uncommon. Wear and tear happens over time, of course, and it gives owners an opportunity to bring their business back into the public's eyes. "It's New York City, and everyone wants to go to what's new and what's hot," Zamarra says. One thing that has been refreshed? The food. While Zamarra says the "core philosophy" behind the cooking hasn't changed, they've started from scratch with the exception of a couple signature menu items. Check out a few of the new dishes, as well as the renovated dining room.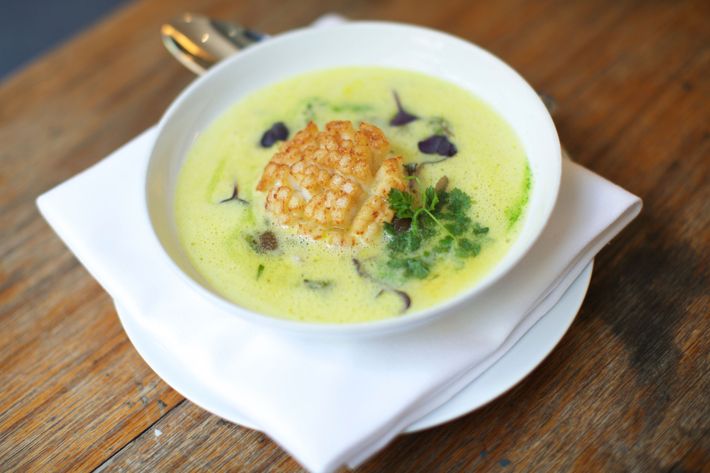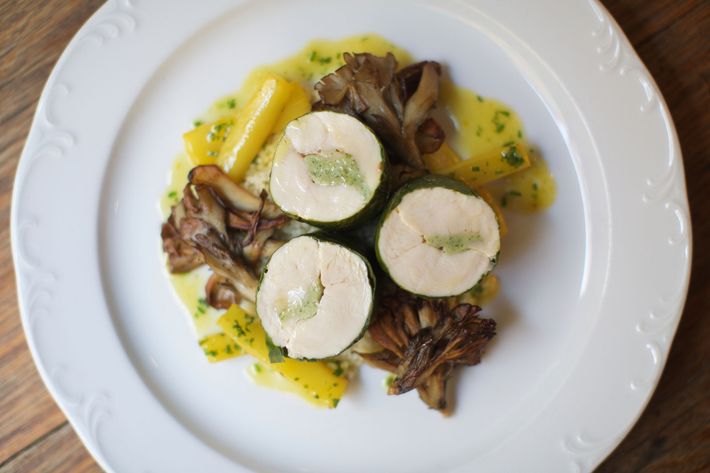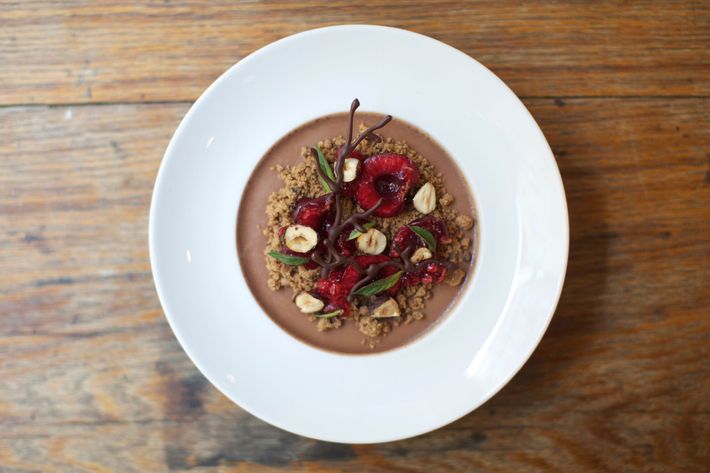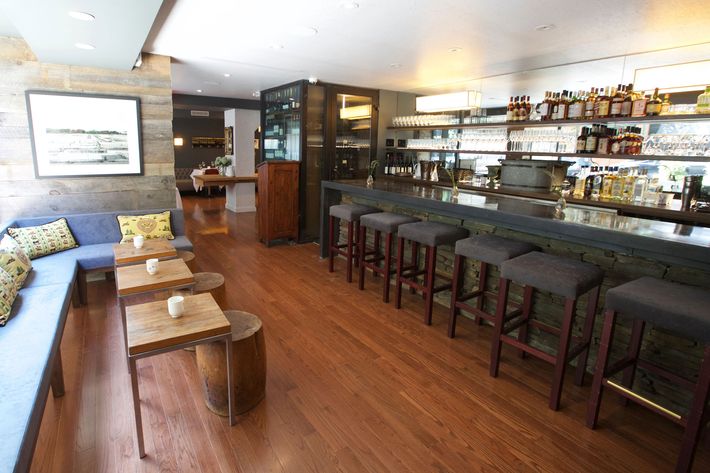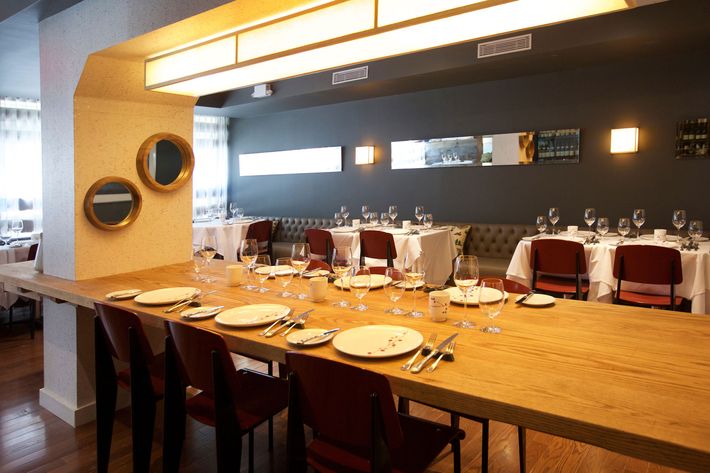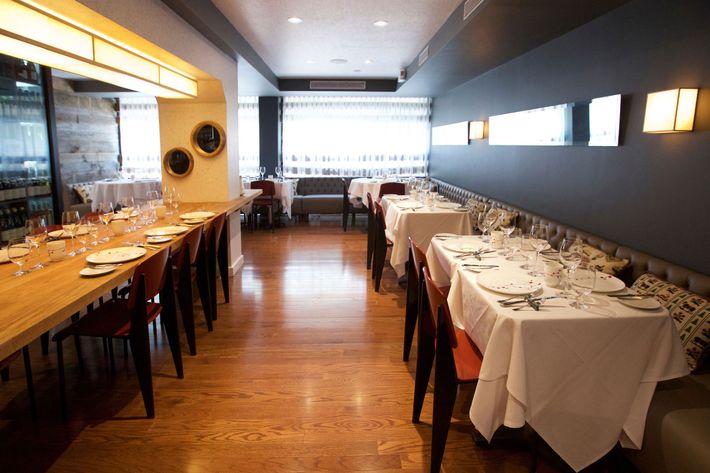 Mas (farmhouse), 39 Downing St., nr. Bedford St.; 212-255-1790