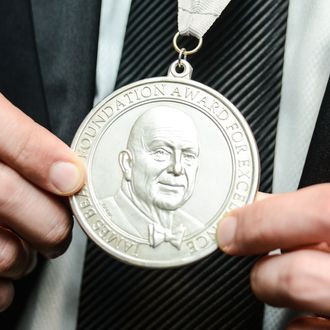 Photo: Courtesy of the James Beard Foundation
After 11 years, Susan Ungaro is stepping down from her prestigious post as the president of the James Beard Foundation. During her tenure, she has moved the James Beard Awards ceremony twice — first to New York's Lincoln Center, and then to Chicago — and she also spearheaded women's leadership programs. Impressive, but what would you do with all that power?
At the same time that the James Beard Foundation shared and bemoaned Ungaro's departure, it announced that the board is launching a national search for its next leader, making it sound like a American Idol–style contest. Imagine the challenges: Can you identify the Outstanding Restaurant of 2002? Endure endless food puns to choose the best host? Identify the Rising Star winners of the past decade and rehabilitate their images, if needed?