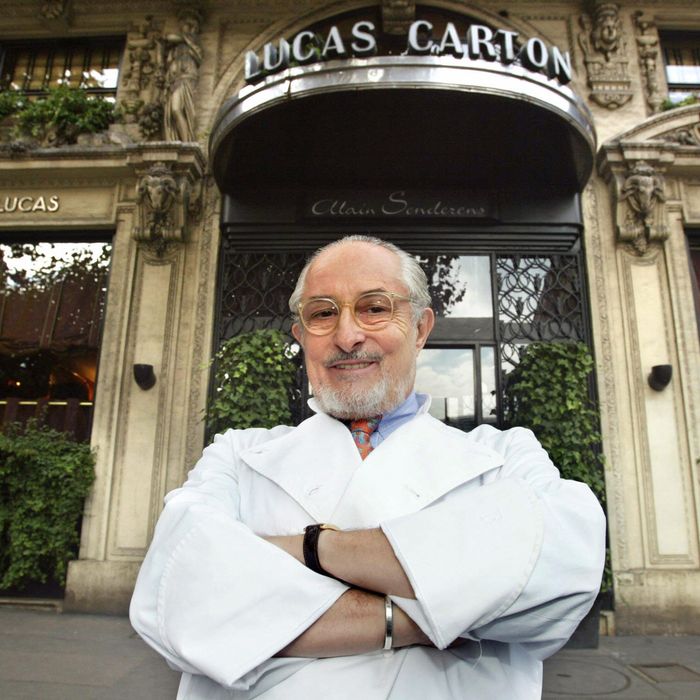 RIP.
Photo: Mehdi Fedouach/AFP/Getty Images
Alain Senderens, one of the French chefs credited with creating Nouvelle cuisine, passed away at the age of 77. The publication Figaro reports that the culinary giant died in the comfort of his home in the southwestern French department of Corrèze.
Over his career, Senderens had an outsized influence on the world of cooking. In 1968, he opened his restaurant L'Archestrate in Paris before closing it in 1985 and becoming the chef of Lucas Carton, where, decades later, he famously "returned" the three Michelin stars he'd earned and renamed the restaurant after himself. (He was also, for a time, a partner in the now-shuttered vegetarian restaurant Maimonide of Brooklyn.) Along with his role in bringing about Nouvelle cuisine, he's credited with inventing what is now a ubiquitous element of fine dining — the beverage pairing — and trained Alain Passard, who has taken up the mantle of cooking vegetables for carnivores and become very famous in his own right among food geeks.