For all of its 39-year history, glossy magazine Food & Wine has been based out of New York, but that will soon change. Like your Brooklyn-born grandparents, it will migrate south, to Birmingham, Alabama, to join a host of other publications owned by Time Inc., including Cooking Light and Southern Living.
The timing of the announcement is something of a surprise: It was only about 18 months ago that Time named Nilou Motamed editor-in-chief (who took over after Dana Cowin's two-decade tenure). With this move, however, Cooking Light editor Hunter Lewis will take the position, and it's not entirely clear what this means for the rest of the editorial staff in New York. The New York Times reports that "some employees in New York would likely be offered the chance to move to Birmingham," though an official announcement from Time Inc. also promises an "editorial presence in both New York and Birmingham."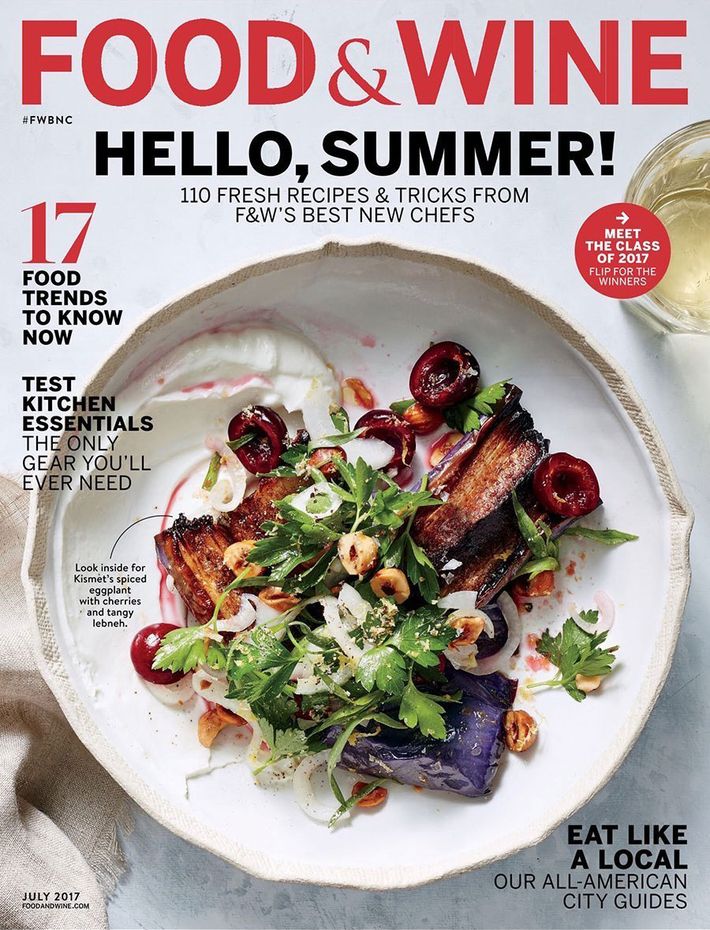 Ultimately, of course, this decision is almost entirely driven by money, yet Lewis says it is also about giving the magazine a national scope that's reflective of how serious food culture has spread across the country (in part, Ruth Reichl points out in the Times, because no one can afford to stay and open restaurants in New York).
Regardless, New York has traditionally been the center of both the media and food worlds in this country, and Food & Wine has been a regular, convenient stop on the chef media tour. Whether or not that changes in Birmingham will have to be seen.