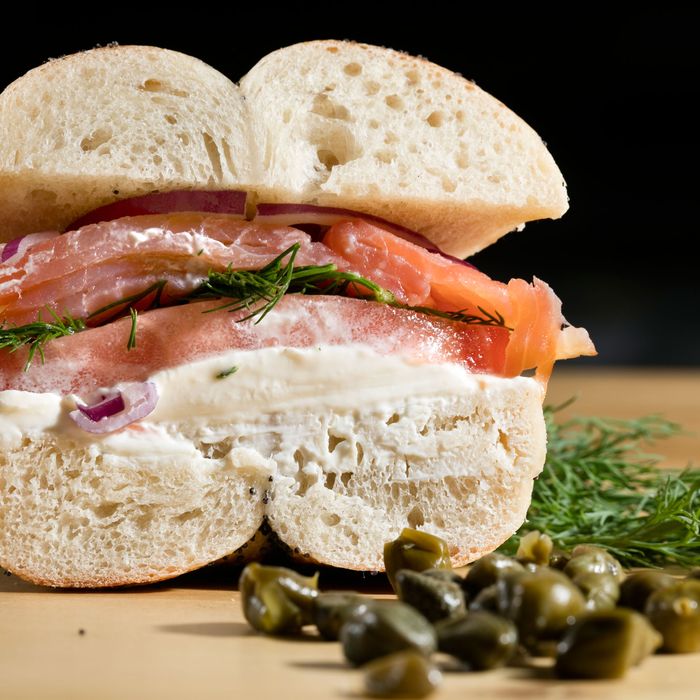 Andrew Zurica is known for his Hard Times Sundaes burger, but here he'll also make bagels. This is his poppy-seed bagel with lox, cream cheese, tomato, onion, and dill.
Photo: Melissa Hom
New York has, in recent years, been flooded with fancy food halls. They've cropped up for a few reasons (as relief from rising rents, because of office workers who won't abide by bad salads) and are largely concentrated in midtown. So far this year, two more have already debuted outside that neighborhood: Chinatown's Canal Street Market and Fort Greene's Gotham Market at the Ashland, a branch of Midtown West's popular Gotham West. On Friday, the long-simmering DeKalb Market Hall will make it a crowd.
Like the second Gotham Market, DeKalb is located in a major development. In this case, City Point, also home to movie-and-a-dinner chain Alamo Drafthouse Cinema. It was first announced back in 2011, before the great food-court boom, and at that time was supposed to include an "incubator farm." That farm is no longer a factor, but what it does have is 60,000 square feet of space with 40 vendors. The vast majority of those will sell prepared foods, but there will also be a butcher, in-house bakery, cheese counter, and fishmonger.
If some of these markets' rosters have started to feel a little routine, DeKalb's is anything but. It managed to nab the splashiest vendor a New Yorker could dream of: Katz's, which has opened only its second-ever location here. (It took a mere 128 years for that to happen.) And for the cherry on top, the owners also snagged Queens street-food icon Arepa Lady, for its first location outside its home borough. The owners have drawn on other New York favorites, old and new, and you'll find burgers and bagels from beef savant Andrew Zurica, who will open two stands; an outpost of Bunker focused on pho and bánh mì; and old-school Bensonhurst deli Lioni Italian Heroes. But the roster also features new and less-established vendors, including Likkle More Jerk, for jerk chicken and more; Fulton Landing Seafood Company, for fried seafood and raw bar; and Jianbing Company, which is opening its first permanent location here.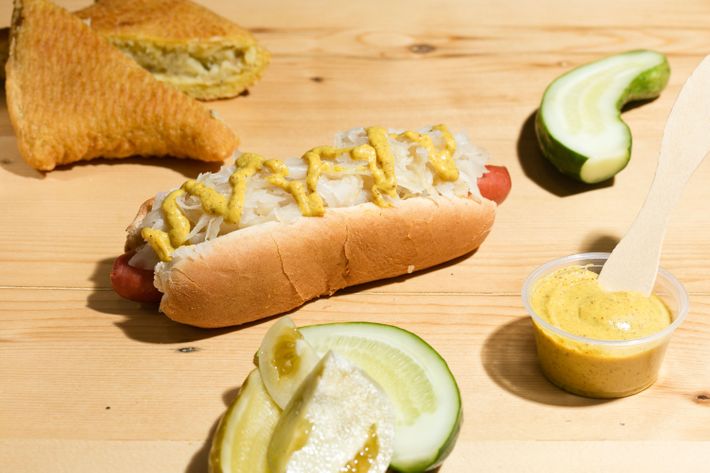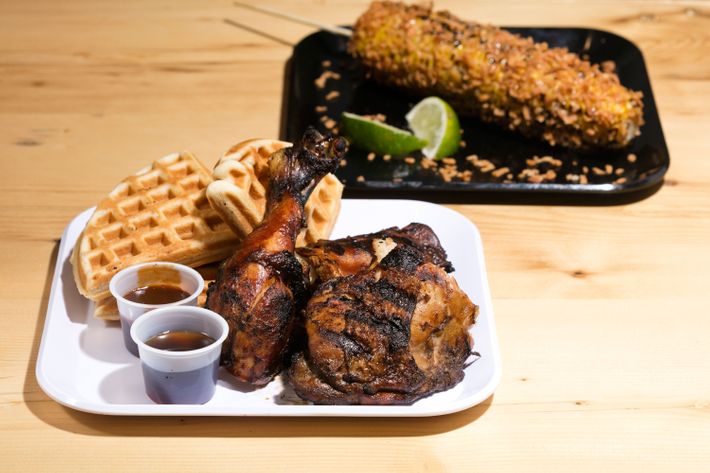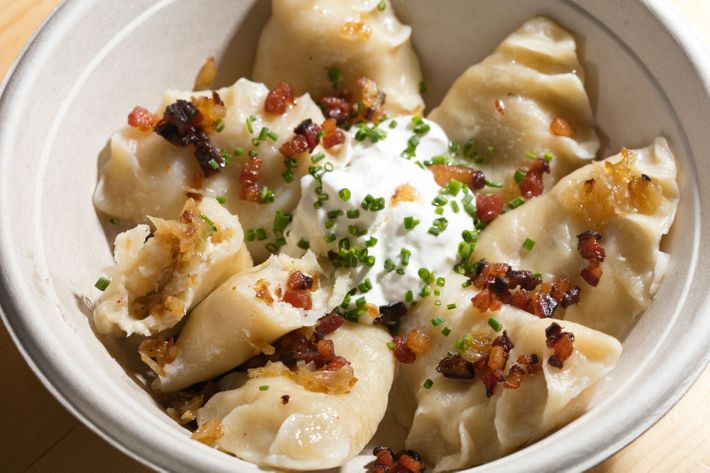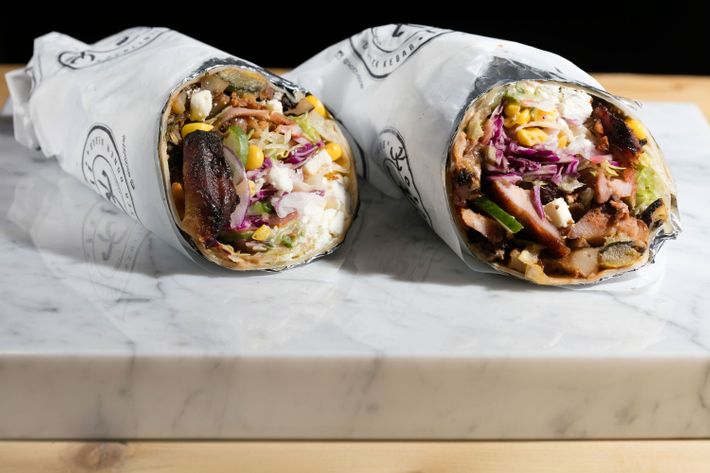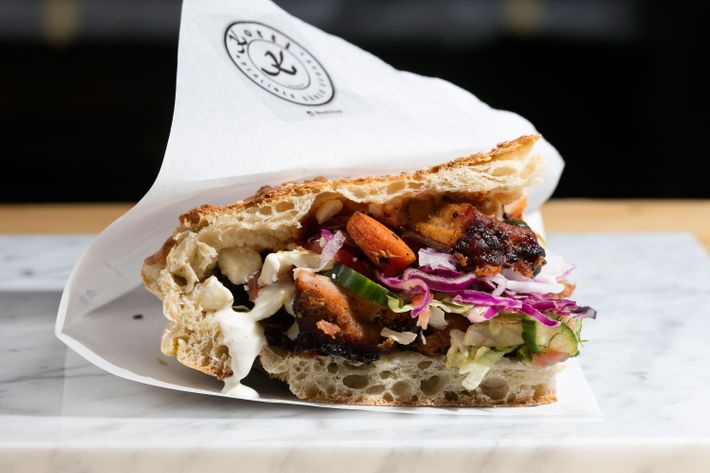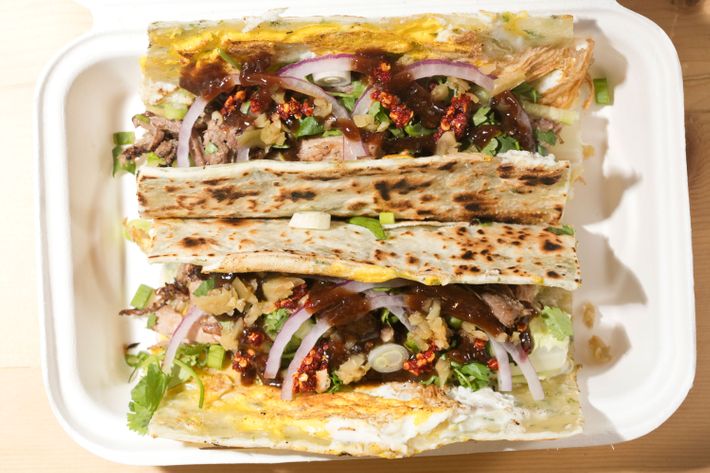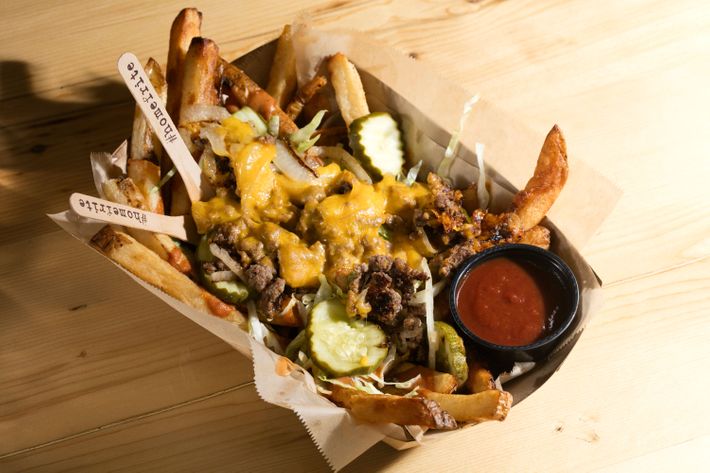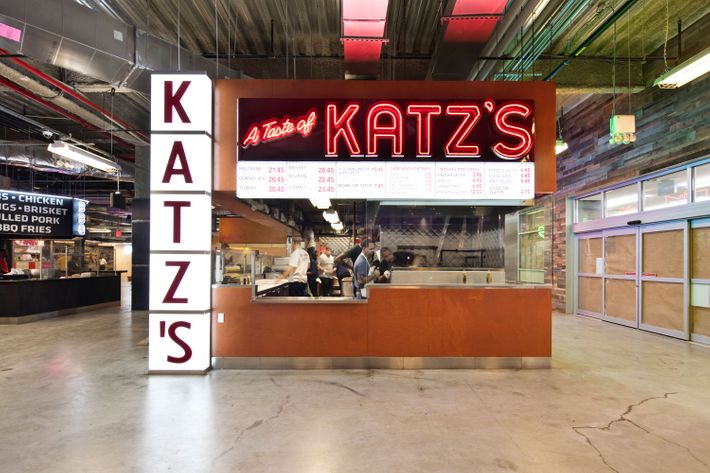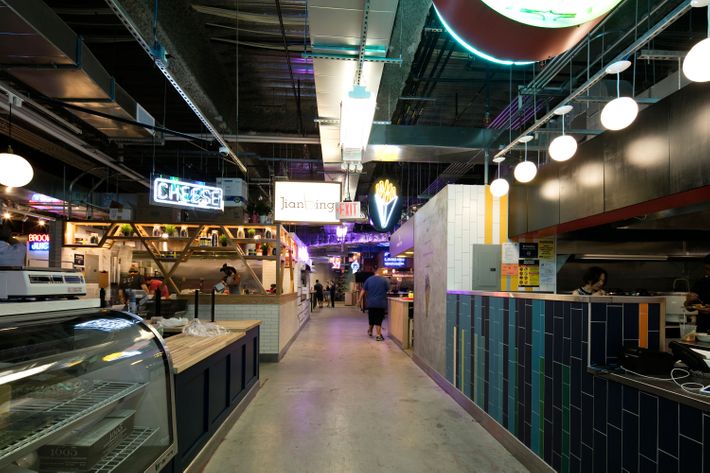 DeKalb Market Hall, 445 Albee Square W., nr. Dekalb Ave.; 914-288-8100