Kataifi mushrooms: mushroom-saffron croquettes with goat-cheese relish.
Photo: Liz Clayman/New York Magazine
Over the last decade, Delhi-born Gaurav Anand has brought Punjabi kebabs to Curry Hill at Bhatti Indian Grill, delivered Mughlai butter chicken to the Upper East Side at Moti Mahal Delux, and delved into sealed-lid dum pukht cookery at the Upper West Side's Awadh. Now, at aRoqa in Chelsea, the chef-owner has cast off the shackles of culinary authenticity to fuse Indian and Western flavors and techniques, giving rise to such whimsies as kataifi-wrapped mushrooms with goat-cheese relish, pork dumplings with bacon crumble and vindaloo sauce, and chicken chops flambéed in Old Monk Rum. Alcohol also works its way into creative cocktails, which incorporate such unlikely ingredients as olive oil, balsamic vinegar, and vegetables like snap peas and Swiss chard.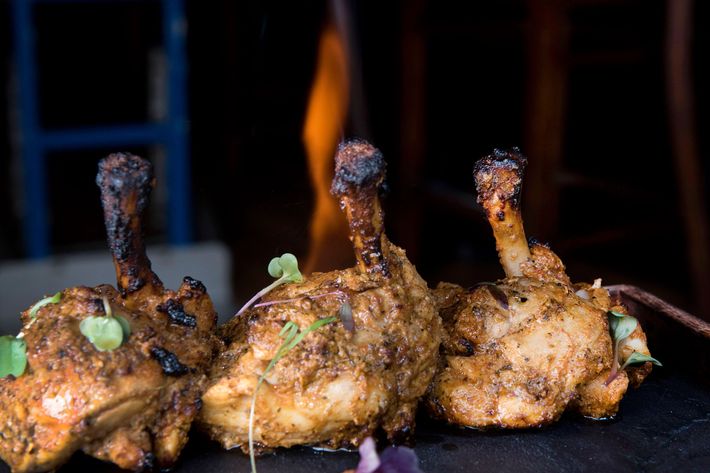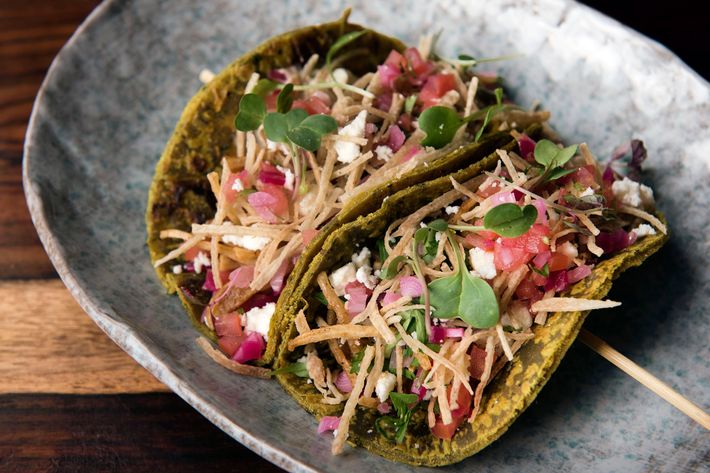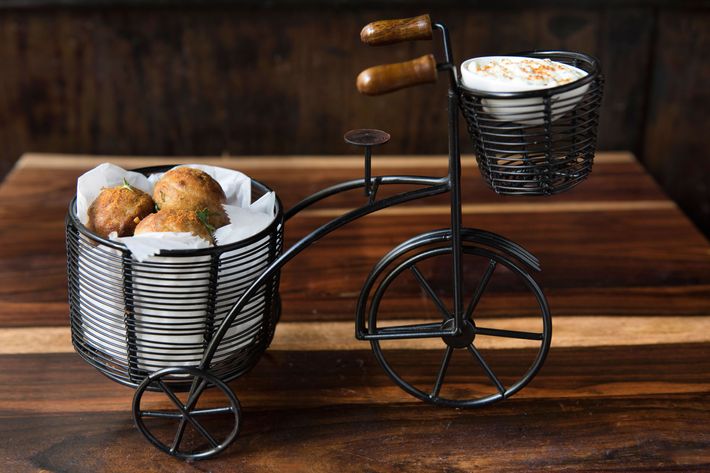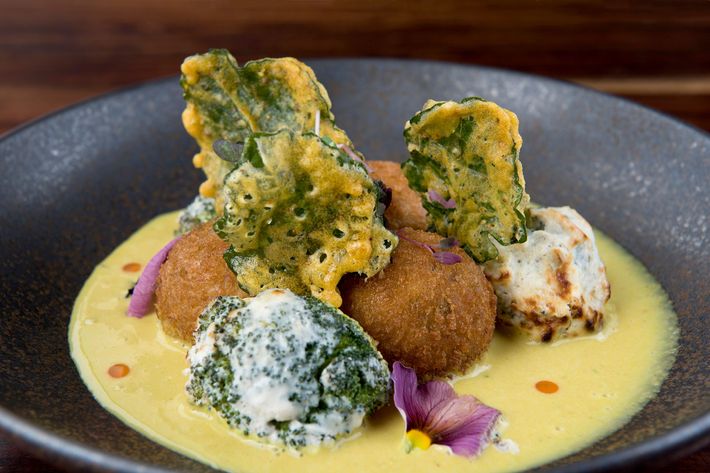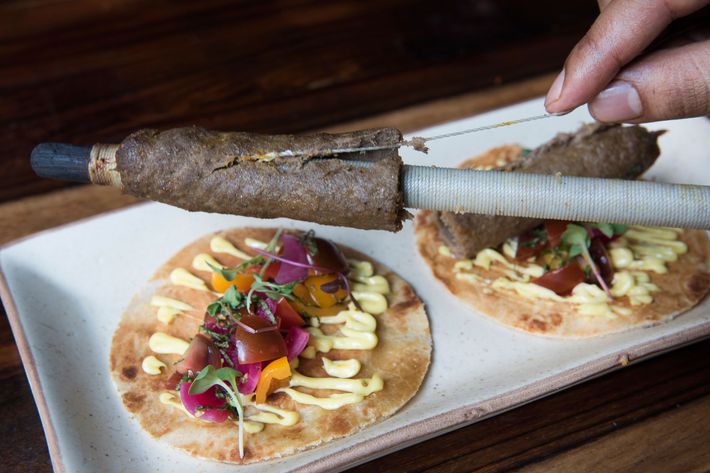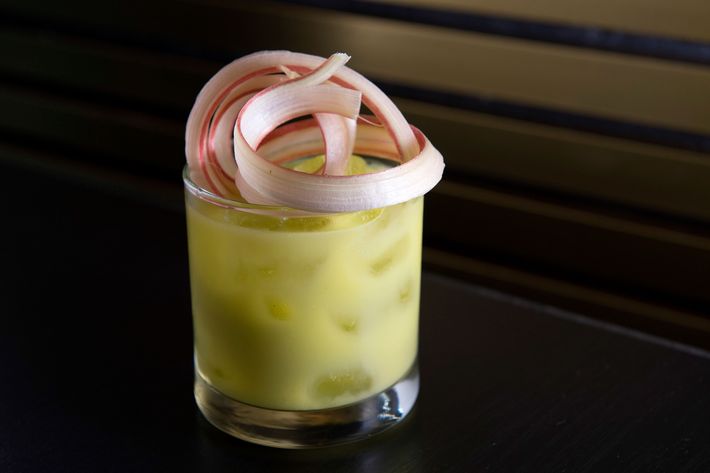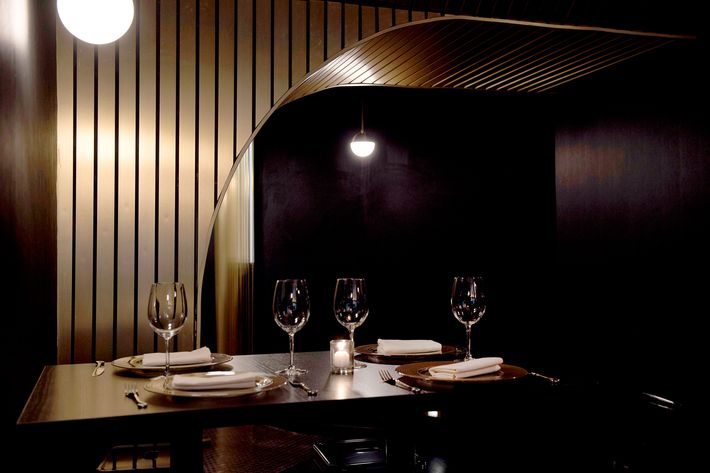 206 Ninth Ave., nr. 23rd St.; 646-678-5471
*A version of this article appears in the May 1, 2017, issue of New York Magazine.