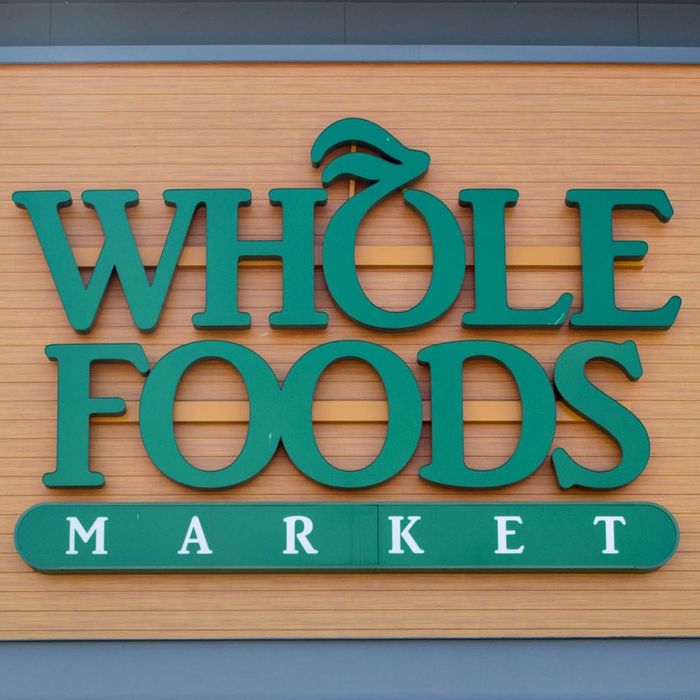 Alexa will soon be your personal grocery-shopping assistant.
Photo: Daniel Acker/Bloomberg via Getty Images
Amazon's $14 billion deal to buy Whole Foods — its largest acquisition ever — gives Jeff Bezos a chance to rebuild the struggling organic grocery chain from the ground up, if he wants to. So far, predictions include that the e-commerce giant will find ways to lower costs to help scrub away the chain's "Whole Paycheck" image, punch up its own foundering grocery-delivery service, and bring Whole Foods' tech infrastructure into the year 2017.
But something else Bezos might do in the process? Automate the stores: Citing insider sources, Bloomberg reported over the weekend that Amazon expects to "reduce headcount and change inventory to lower prices," so Whole Foods can better compete with America's sudden glut of bargain grocery chains. This apparently includes "using technology to eliminate cashiers."
As soon as news of the deal broke Friday, Amazon started denying job cuts were afoot. But if there's one thing Amazon is good at, it's using technology to reduce redundancy. A variety of products sold by both companies — everything from Amy's frozen pizzas to Tropicana orange juice — are already way cheaper on Amazon, the purchase of which doesn't even require leaving your couch. That's a future dichotomy unlikely to be resolved in Whole Foods' favor. And Bloomberg's source outlines some pretty specific plans to boot:
Amazon is considering extending the cost-cutting effort with the no-checkout technology it's developing at its Seattle convenience store, "AmazonGo," according to the person familiar with the matter, who asked not to be named because the plans are private. The technology lets people pay with smartphones without seeing a cashier or going to a checkout kiosk, which would help Amazon differentiate itself in the brick-and-mortar setting and reduce labor costs at Whole Foods stores. The employees remaining would help improve the shopping experience, the person said.
Amazon Go has run into a few implementation errors, the main one being that the cashierless store goes haywire if more than 20 customers try shopping at once. Amazon's ace tech team is undoubtedly ironing these wrinkles out right now as part of the company's broader ongoing plan to fully invade the grocery sector, but at least officially, Amazon refuses to connect any of this to Whole Foods. A spokesperson tells Bloomberg, once again, that they have "no plans to use no-checkout technology to automate the jobs of cashiers at Whole Foods and no job reductions are planned."