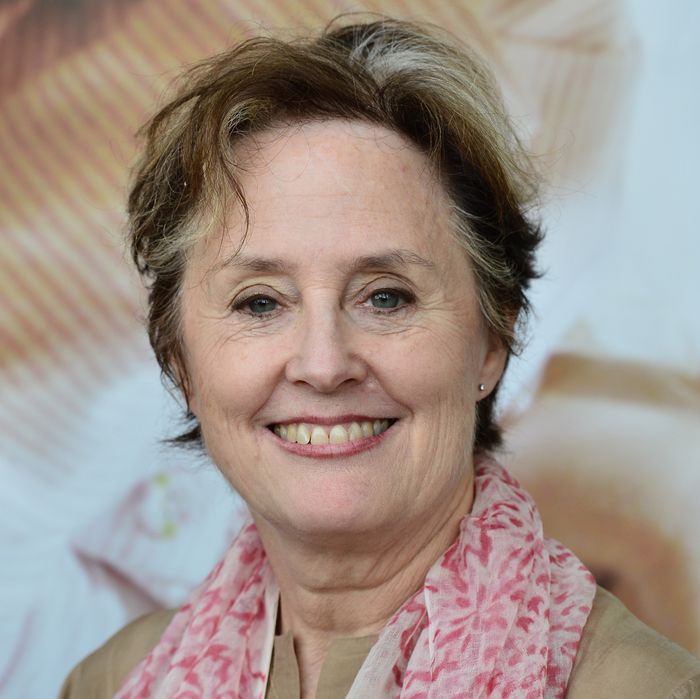 Alice Waters has been a champion of food causes for decades.
Photo: Giuseppe Cacaceg/AFP/Getty Images
On Friday, Amazon announced that it would acquire Whole Foods for $13.7 billion. Some responded to the news by speculating about possible antitrust issues, with Representative Ro Khanna of California sharing a statement expressing concern "about what this deal means for suppliers and neighborhood grocery stores." Food activist and Chez Panisse chef Alice Waters, who was awarded with National Humanities Medal by the Obama administration, shared her own statement, but her tone was different.
In an open letter to Jeff Bezos, Waters wrote to the Amazon founder and CEO, "[Y]ou have an unprecedented opportunity to change our food system overnight." She went on to suggest that this acquisition was an opportunity to commit to promoting better farming places, including supporting farmers who shepherd their land, sustainable fisheries, and food producers who operate without federal subsidies.
It's not a surprising message from Waters, who pioneered seasonal cooking in modern America and was an early supporter of organic farming and actually caring about the provenance of ingredients. Amazon has a massive distribution network, and companies of its size obviously leave major footprints. (It's already reshaped, or rather taken over, much of retail.) It's worth pointing out, though, that Amazon has dealt with labor issues in the past, with American workers describing terrible conditions in letters to Gawker, and another writing a story for Mother Jones headlined "I Was a Warehouse Wage Slave."
 
Waters's hopeful sentiment, nonetheless, struck a hopeful chord and became something of a small phenomenon over the weekend. It was retweeted 2,500 times, including by celebrities and prominent food figures. But today it was reported that Amazon, which has gone full throttle on automated warehouses and embraced drones, plans to reduce jobs at Whole Foods through, you guessed it, automation.