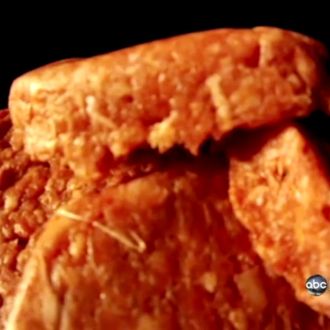 Crisis seemingly averted.
Photo: ABC News
ABC announced this morning that it's reached a surprise settlement in its "pink slime" trial with Beef Products, Inc., the South Dakota meat producer that filed a terrifying $1.9 billion lawsuit against the network for its 2012 exposé. In a statement, ABC says it's "reached an amicable resolution of its dispute" with BPI, wrapping up a case that was expected to stretch eight weeks in less than four. Here is the network's statement in full, courtesy of Hollywood Reporter editor Eriq Gardner:
BPI first sued ABC back in 2012, calling its coverage a "disinformation campaign" that left viewers thinking "lean finely textured beef," as the ammonia-zapped meat filler is officially known, is not safe, not nutritious, and not even beef. The lawsuit could have been real trouble for ABC and the correspondent named in it, Emmy winner Jim Avila. As Gardner also notes — and the term settlement usually implies — the defendants likely had to offer the plaintiffs something, but ABC hasn't issued an apology or retraction so far, and if anything, BPI came out looking worse than it did going into the trial.