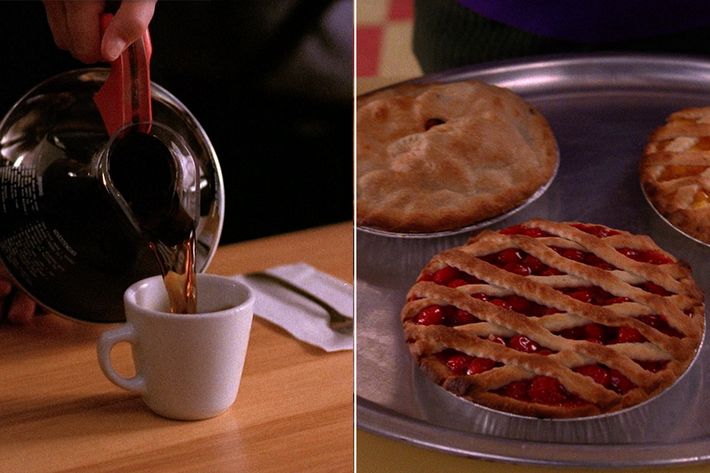 The new Twin Peaks is nearly upon us – the limited event series of the '90s cult classic premieres on SHOWTIME on May 21 at 9 p.m. To celebrate, we're bringing some of the iconic eats that stud the series to New Yorkers by way of a food truck. On Friday, May 19, we'll be serving up free cherry pie and damn good coffee to wash it down.
You won't want to miss out on the Twin Peaks food truck (although it'll be hard to — you'll be able to spot its Black Lodge-esque zig-zags from blocks away), so here's exactly when and where you can find it throughout the day:
8:30-10:30 a.m. Hudson Street between King and West Houston
11:00 a.m.-1:00 p.m. 42nd Street between Fifth and Sixth Avenues
1:30-3:30 p.m. Union Square West (between 16th and 17th Streets)
4:00-5:30 p.m. Broadway between West Houston and Prince
In the meantime, take a trip down Twin Peaks memory lane by reliving some of the series' most memorable food scenes.
"Black as Midnight on a Moonless Night"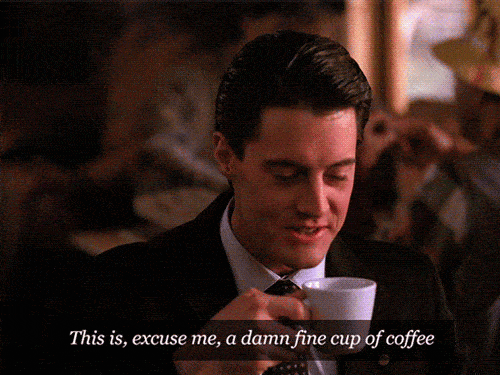 Special Agent Cooper arrives in Twin Peaks to investigate the murder of Laura Palmer. In episode two, he grabs breakfast at the Great Northern Hotel, his home base for the duration of his stay. He's positively delighted by the sheer quality of their cup of joe, although this is just one of the many scenes in Twin Peaks that celebrates coffee.
Cremated Bacon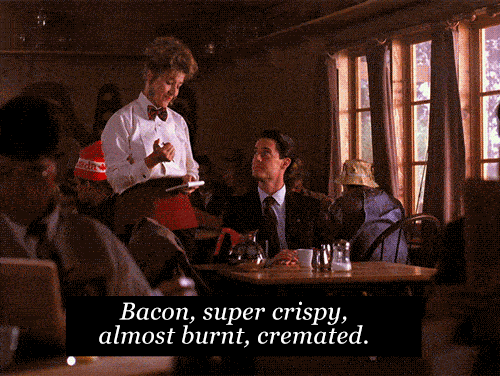 Later in this same scene, Cooper goes on to order breakfast with very specific instructions: "I'd like two eggs over hard. It's hard on the arteries, but old habits die hard. Just about as hard as I want those eggs. Bacon, super-crispy. Almost burned. Cremated. That's great. And, I'll have the grapefruit juice, just as long as those grapefruits … are freshly squeezed."
The pause after "grapefruits," of course, is when Coop first spots teen seductress Audrey Horne.
"Where Pies Go When They Die"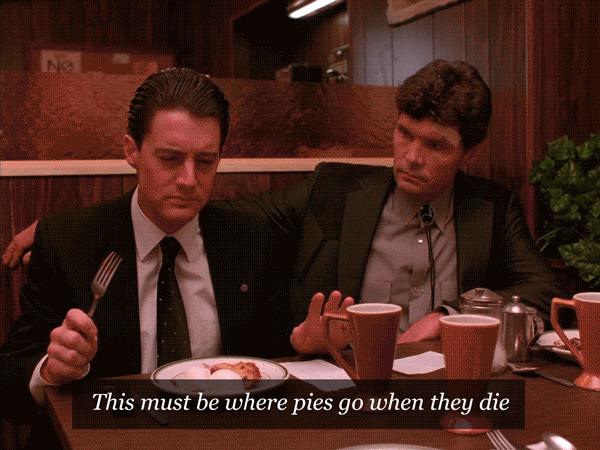 Ah, the wholesome Double R Diner, a sort of unofficial Twin Peaks town gathering place. If you're looking for someone, you're likely to find them cozied up to the counter chatting with Shelly or Norma, or enjoying some solitude in a booth. The Double R makes a particularly mean cherry pie. In fact, Cooper describes the eatery as "where pies go when they die."
Baguette With Brie and Butter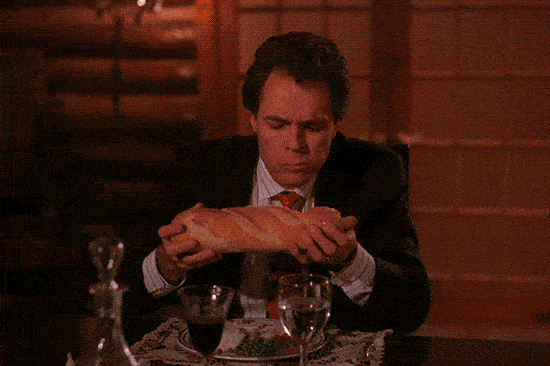 Jerry Horn, the manic brother of scheming Ben Horne, makes his first appearance in the series when he storms into Ben's dining room, interrupting what looks like a painstakingly prepared sit-down family meal. Jerry, who had just returned from France, sings the praises of brie and butter sandwiches and hands one to Ben. Ben turns up his nose at the family dinner to bite into the sandwich – which he thoroughly enjoys.
Doughnuts Galore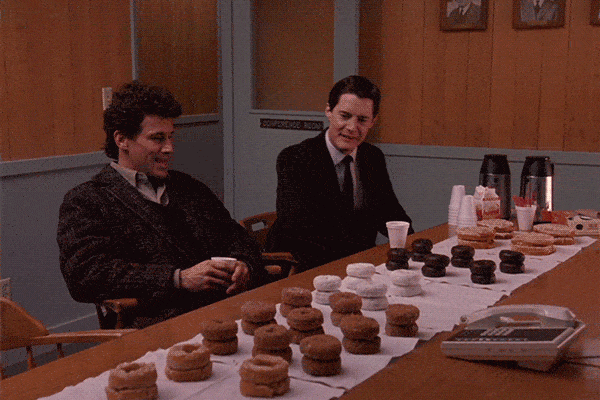 Lucy the receptionist keeps the Twin Peaks Sheriff Department positively festooned with intricately arranged doughnuts. Be sure to avoid the "jelly" doughnuts at the crime scene of poor Waldo the myna bird's murder.
This is paid content produced for an advertiser by New York Brand Studio. The editorial staff of Grub Street did not play a role in its creation.