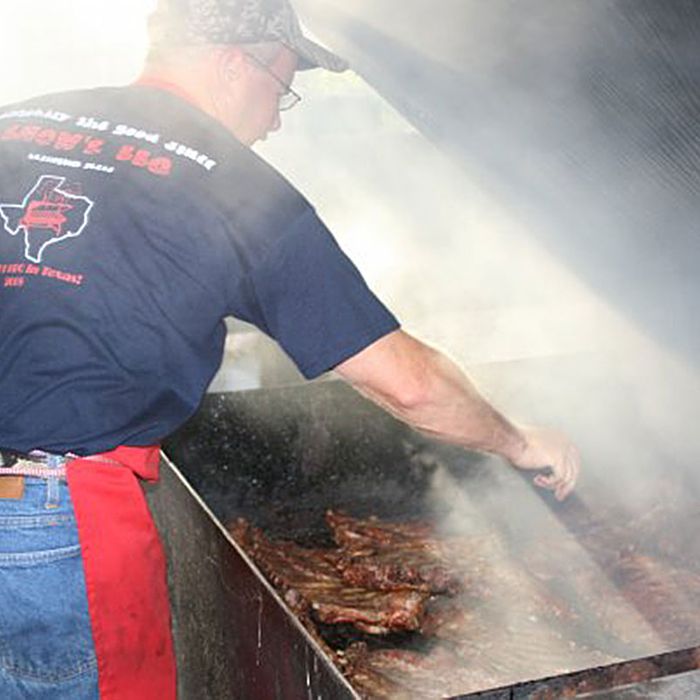 Snow's: small town, big-time meats.
Photo: Snow's BBQ/Facebook
Meat freaks take note. Today, Texas Monthly released its "50 Best BBQ Joints," a smoked spectacle of a list that, like the Olympics and World Cup, only takes place once every four years. The last time it was released, the magazine's cover announced the 50 selections — all in Texas — as the best "in the world." This time, we're living in "the Golden Age of Barbecue."
The list is not without its surprises. Namely, Austin's world-famous, meticulously operated Franklin Barbecue has been unseated from its perch on the brisket throne, replaced by small-town Snow's BBQ out of Lexington (population: 1,100). Franklin now sits at No. 2, and there are some newcomers high up on the list, including Tejas Chocolate Craftory (also Texas's first bean-to-bar chocolate company), Truth Barbeque, and Evie Mae's Pit Barbecue. For the whole unranked full list (in alphabetical order), head this way.
1. Snow's BBQ (Lexington)
2. Franklin Barbecue (Austin)
3. Cattleack Barbeque (Dallas)
4. Bodacious Bar-B-Q (Longview)
5. Louie Mueller Barbecue (Taylor)
6. Tejas Chocolate Craftory (Tomball)
7. CorkScrew BBQ (Spring)
8. Micklethwait Craft Meats (Austin)
9. Evie Mae's Pit Barbecue (Wolfforth)
10. Truth Barbeque (Brenham)