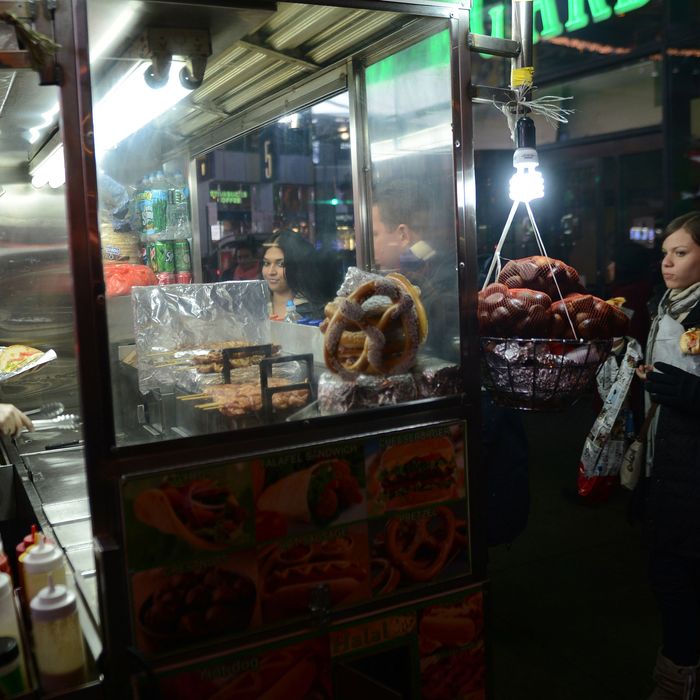 The DOH is coming.
Photo: Cem Ozdel/Getty Images
Soon, dirty-water dogs will get report cards. Today, Mayor Bill de Blasio is expected to sign into law new legislation that requires street vendors to receive letter grades from the Department of Health. The idea has been talked about for a few years, but received traction after state officials found a number of violations at street carts. The bill was subsequently backed by City Councilmember Karen Koslowitz, and the law is expected to go into effect in nine months.
The DOH has a relationship with the city's restaurant industry that is, at best, contentious, and its letter grades are a particular point of tension for chefs due to inspections that, restaurant operators say, aren't always consistent or transparent. Despite this, there hasn't been noted opposition to graded street food. Along with this piece of legislation, de Blasio is also expected to sign into law a bill that will add protections for fast-food workers. These include giving two weeks advance notice for work schedules, more money for last-minute changes to work schedules, and in some cases, additional pay for opening and closing restaurants.