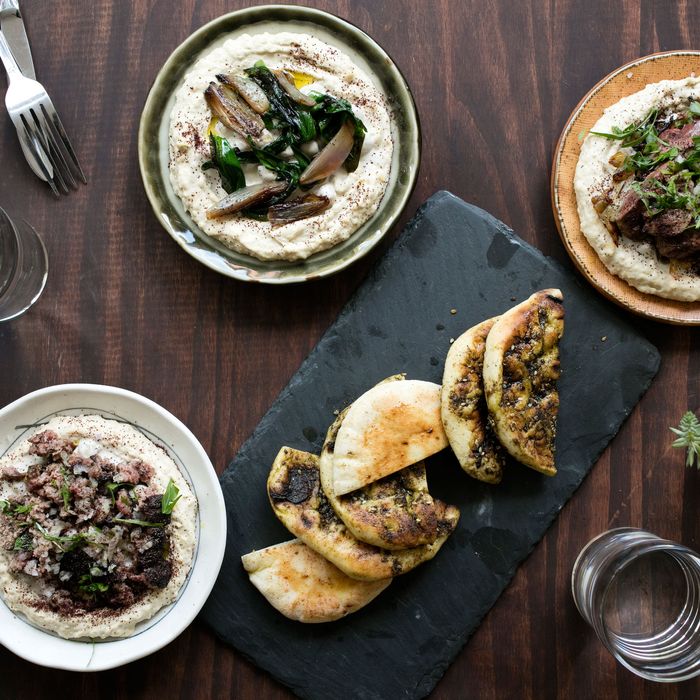 Hummus three ways: chicken liver with caramelized onion, msabbaha with charred ramps and pickled cauliflower, and meshueshet with dry-aged beef and ras el hanout .
Photo: Melissa Hom
Could this be the start of a moment for upscale Israeli food in New York? Hot on the pita-crumb trail of Nur, the American debut of Israeli celebrity chef Meir Adoni, Miss Ada has opened in Fort Greene. (Not to mention last year's arrival of hummus specialist Dizengoff.) Featuring a partly open kitchen and a backyard for summer, it comes from two veterans of the city's dining scene: general manager Idan Bitton, who logged time at Spice Market and Joseph Leonard, and chef-owner Tomer Blechman, an alum of New York standbys like Lupa and Bar Bolonat.
This is mostly Middle Eastern in spirit, with a few Eastern European ingredients like smoked herring, alongside three types of hummus, housemade labne, and grilled octopus with tahini. But it also covers the bases of a New York neighborhood spot with straightforward entrées like brick chicken with chug and, soon, a dry-aged "Kebaburger" with caramelized onions and rosemary fries. To complement the savory menu, consulting pastry chef Rebecca Eichenbaum (currently of Mettā) has created a menu featuring the phyllo pastry knafeh with goat cheese, and sufganiyot with strawberry jam and sumac.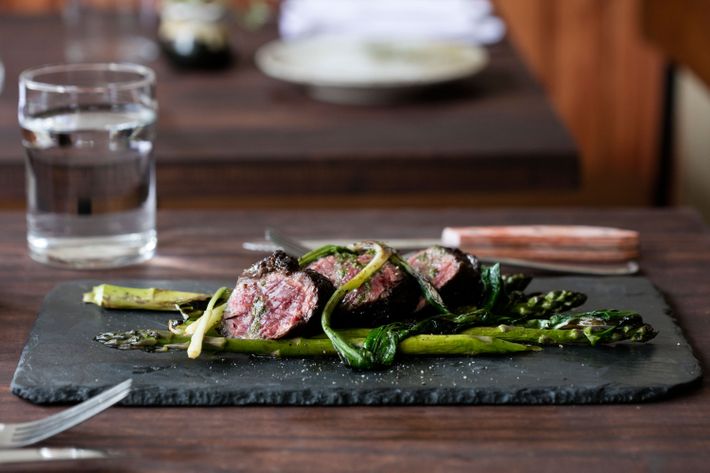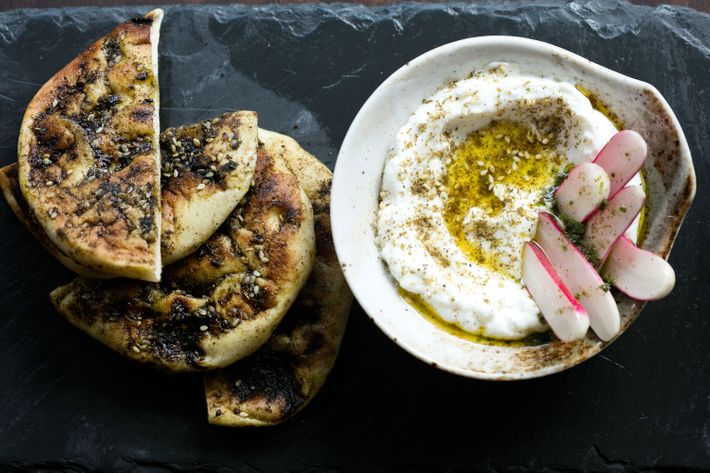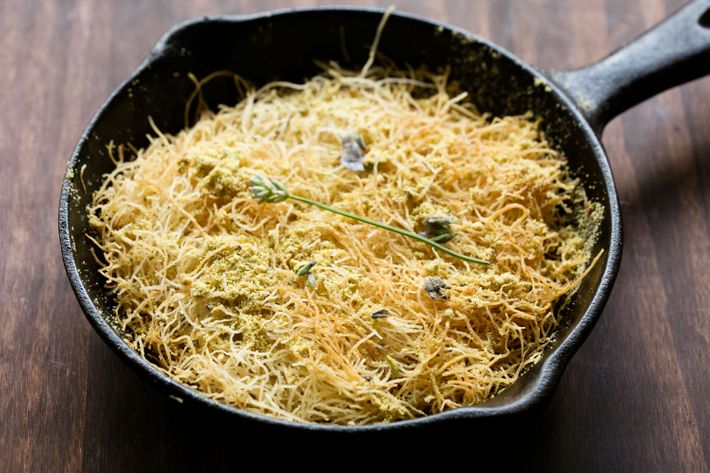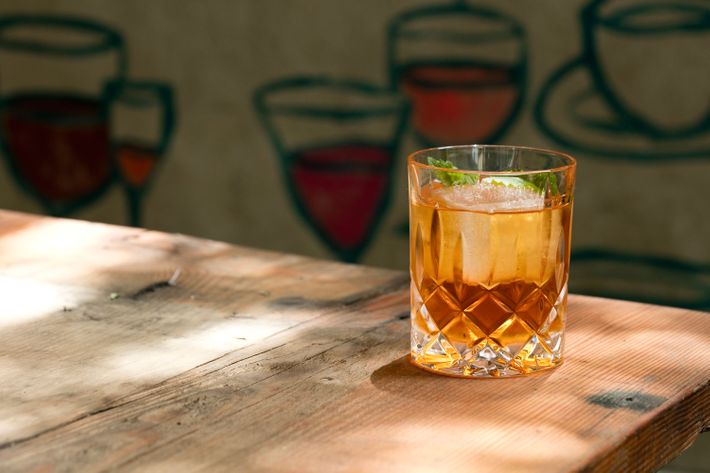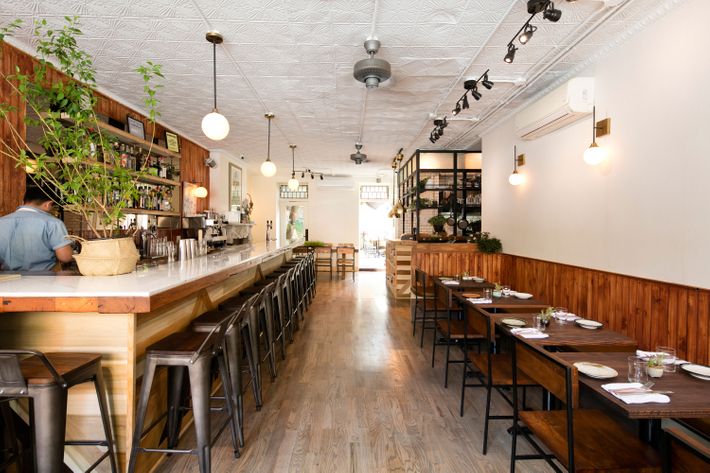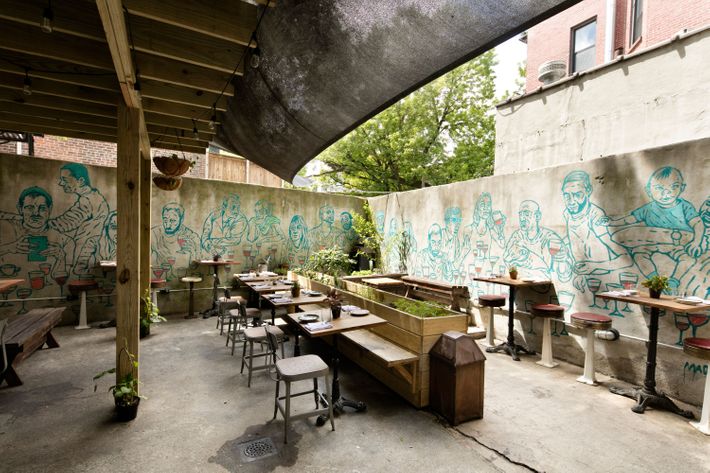 Miss Ada, 184 DeKalb Ave., nr. Carlton Ave., Fort Greene; 917-909-1023