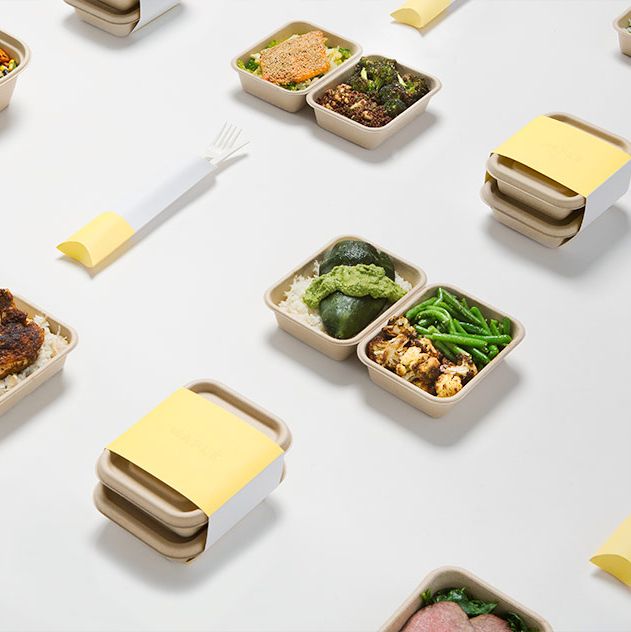 No more.
Photo: Courtesy of Maple
Maple — the delivery darling of the New York food industry — is closing as of today. The company emerged a little over two years ago, in the spring of 2015, with high-profile backing from David Chang. It pioneered a new business model: Instead of a storefront, Maple operated out of a commissary kitchen, and then delivery-kitchen hubs. This created shorter wait times. Maple made a name for itself via the quality of its product: The company stress-tested each dish to ensure that it traveled well, and Maple also earned praise for its distinctive packaging, which had become a common sight at offices around Manhattan.
Despite the celebrity support and glowing reviews, the company reportedly lost money on every meal it made in 2015. (It's typical of early start-ups to not earn profits.) London-based Deliveroo has purchased the company for an undisclosed amount, and it will use Maple's technology to scale their platform. Some New York–based Maple team members will join the U.K. operation. Maple has shared more information in a letter to its customers from co-founders Caleb Merkl and Akshay Navle that reads, in part:
Over the past several months we've been spending most of our time thinking about the future of our business — what comes next for Maple? The more time we spent trying to answer this question, the more evident it became that of all the paths we had contemplated, the most compelling next step in Maple's story involved a shift from our current approach. While an incredibly difficult decision for Akshay and me given the effect on our core operations, it became clear that we needed to close the Maple operation here in New York and look for a partner with scale — one that would allow us to leverage all that we had built across a broader platform.

Having landed on this strategy, we reconnected with a group that we knew shared our vision of delivering great food to as many people as possible — a UK-based food delivery company called Deliveroo. Deliveroo has developed from a local London affair started four years ago to a business operating across 12 countries and 140 cities globally. Given the overlap in our goals and the significant scale of Deliveroo's operations, working together makes sense. As a result, some members of the Maple team will join Deliveroo operations in London, and our technology will be used to help accelerate growth and efficiency across the platform.