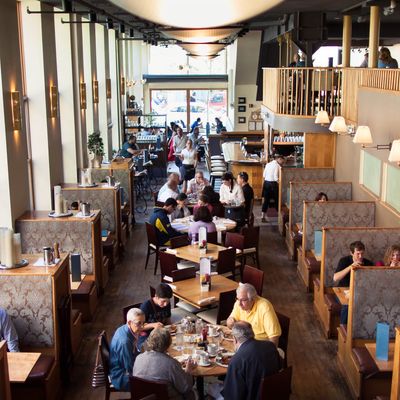 The three individuals were apprehended at an Ann Arbor restaurant.
Photo: Sava's/Facebook
The restaurant industry relies heavily on immigrant labor, and it's become increasingly common to hear stories about ICE agents, working under an administration that promised to crack down on undocumented immigrants, sniffing around professional kitchens. According to a new report, though, some Michigan agents made sure to grab some bacon and eggs before breaking out the handcuffs.
According to restaurateur Sava Lelcaj, ICE agents dropped by her Ann Arbor, Michigan, restaurant Sava's, sat down for breakfast, and then entered the kitchen. There, Michigan Live reports, they took three of her employees into custody. Lelcaj says she wasn't on the premises, but the agents came looking for an employee who wasn't working at the time. The employees they did apprehend all have proper documentation, but had no documents on hand, and Lelcaj says her team is getting that information to the Detroit ICE office where the three were taken.
Speaking with MLive, Lelcaj said the incident is "a great indication [that] even if you have your documentation … you can still be at risk." During Trump's administration, ICE agents deported a popular restaurant owner in Indiana, as well as a Texas taco-truck operator that the Obama administration had authorized to stay.