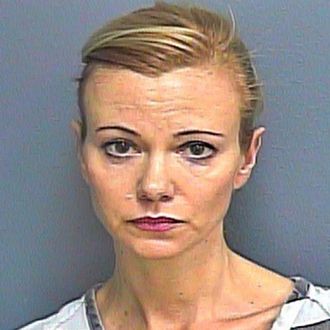 Photo: Sevierville Police Department
Pure Food and Wine owner Sarma Melngailis's legal battles began over two years ago, when her staff walked out of the 11-year-old, wildly popular raw-vegan restaurant over a labor dispute. She went AWOL not once, but twice, on her employees and purveyors, who sued her from all sides. She finally got caught as a fugitive on the road with her partner-in-crime husband (whom she has since divorced) … by ordering Domino's Pizza to a Tennessee hotel room.
It seems that, finally, Melngailis's legal drama has come to an end. She pleaded guilty to stealing from investors (transferring over $1.6 million from her business accounts to her personal bank account), and failing to pay her 84 employees (whom she owed $40,000) and her taxes. The punishment for her felony: four months in jail and five years of probation. She turns herself in on June 21. Does Rikers accommodate a raw, vegan diet?