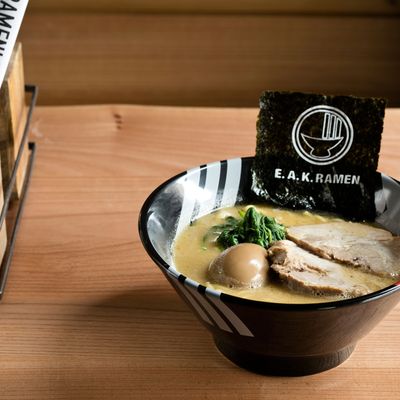 The signature E.A.K. ramen with a tonkotsu-shoyu pork chashu, seasoned egg, spinach, and nori.
Photo: Melissa Hom
What is New York's ramen scene missing? In the 2000s, the city went from noodle ignorance to noodle bliss, as downtown diners caught the tonkotsu bug. If New York's noodle scene felt saturated, it might've been because many of the shops that opened specialized in that ultracreamy, dense style of pork broth. But Japan has a dizzying amount of ramen shops and a plethora of styles, many of which aren't represented here. One of those styles is Yokohama's iekei ramen, made with unusually thick noodles and a salty broth that blends rich tonkotsu and subtler, clearer shoyu broths. But the Japanese chain Iekei Ramen will bring that style to New York today, when it opens E.A.K. (its American moniker) in the old Kin Shop space.
Along with iekei-style ramen, billed as the E.A.K., they'll serve (menu here) the Zebra, a thick tonkotsu-shio blend bolstered with garlic oil and (why not?) butter; and the Oh So Hot, which is spiked with spicy miso with ground chicken. There are also two vegetarian options, including a miso variation loaded up with a garden variety of vegetables, and add-ons like kimchee, menma, and Parmesan cheese. For those who need more than just noodles for a night out, there's an extensive selection of appetizers, too. The requisite steamed buns with pork belly and shrimp, of course, but also fried rice, tofu and pork gyoza, and cucumber kimchee.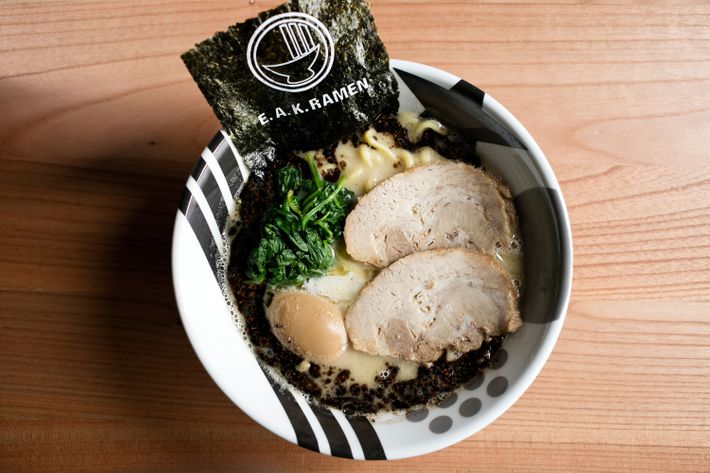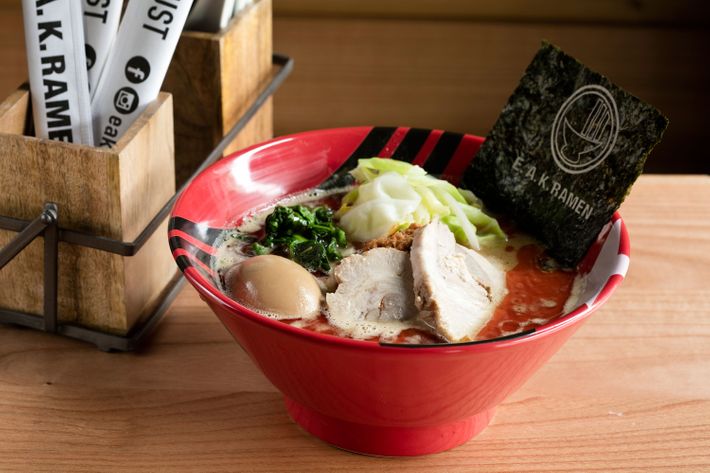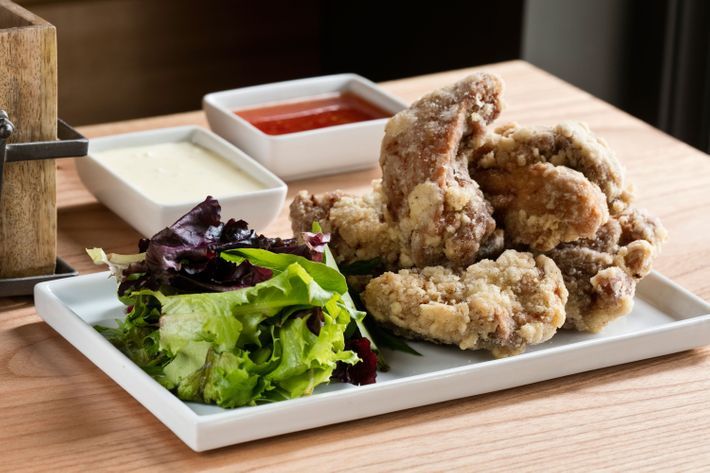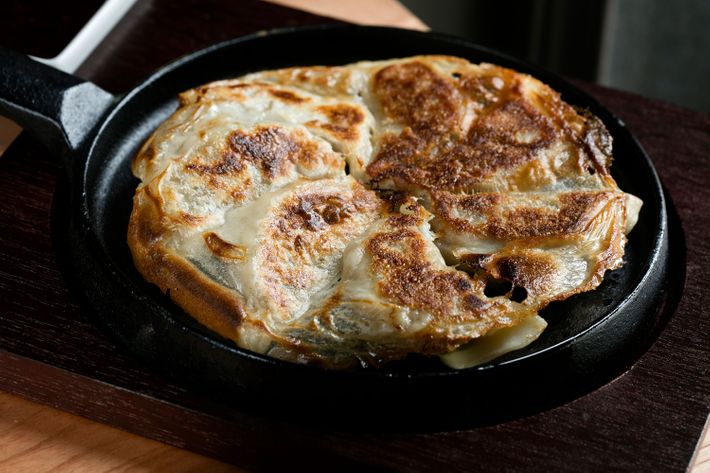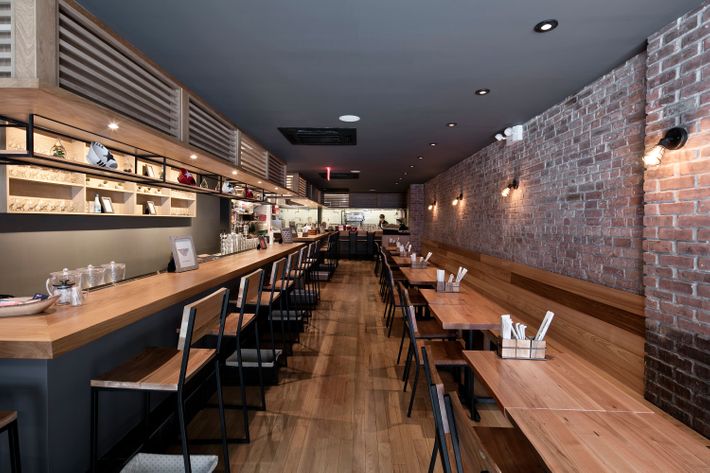 E.A.K. Ramen, 469 6th Ave., nr. W. 11th St.; 646-863-2027