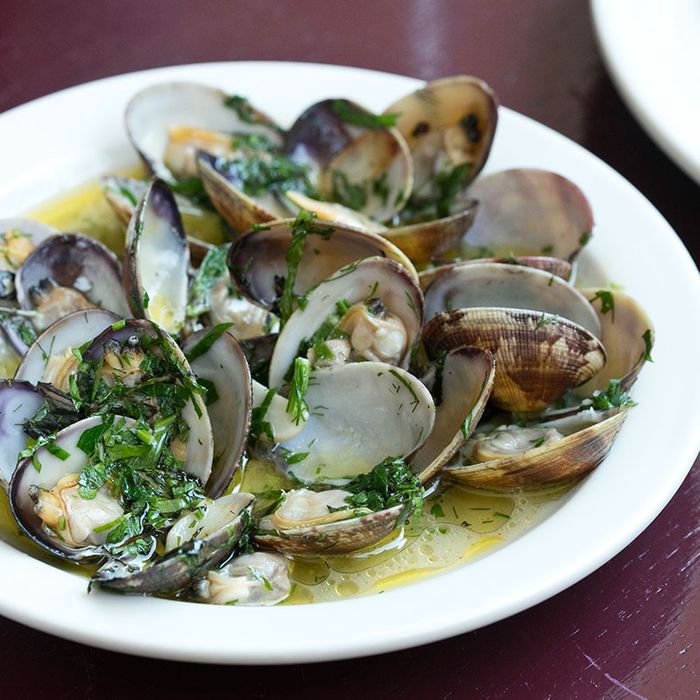 Manila clams with white wine, garlic, and parsley.
Photo: Melissa Hom
The Mediterranean coastline is diverse enough to inspire more than one kind of restaurant. And so less than a year after opening Hart's in Bedford-Stuyvesant, partners Nialls Fallon and chef Nick Perkins will branch out into Manhattan with Cervo's, slated to open in about a week and a half. Where Hart's traffics in the foods and flavors of Italy, southern France, and northern Africa, the new restaurant and its co-chef, Aaron Crowder, will take cues from Portugal and Spain. (Cervo is the Portuguese word for hart, which means stag, and also happens to be Perkins's middle name.) Common denominators abound: a focus on seafood and vegetables, a reliance on olive oil, a predominance of natural wines. At Cervo's, which replaces the Manhattan outpost of Pies 'n' Thighs, the menu comprises raw oysters and preserved seafood, some of it housemade; vegetables (and Hart's signature lamb burger, pictured below) flavored with things like anchovies or bottarga; and shareable entrées like whole fish cooked on the plancha. "We really see this as a Portuguese version of Hart's," says Fallon, right down to the custard desserts and Madeira wines.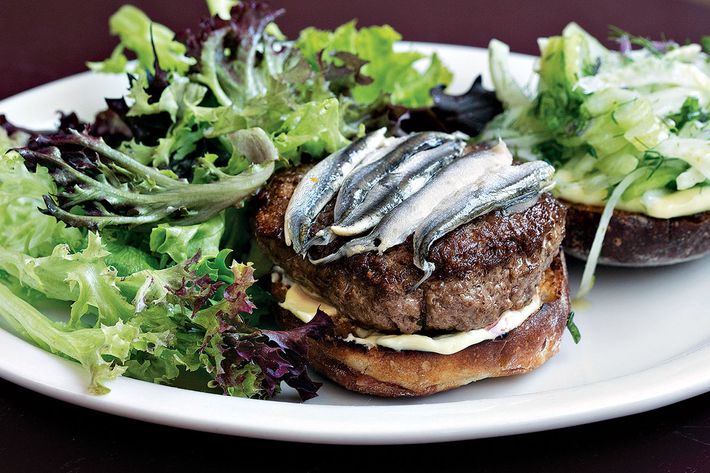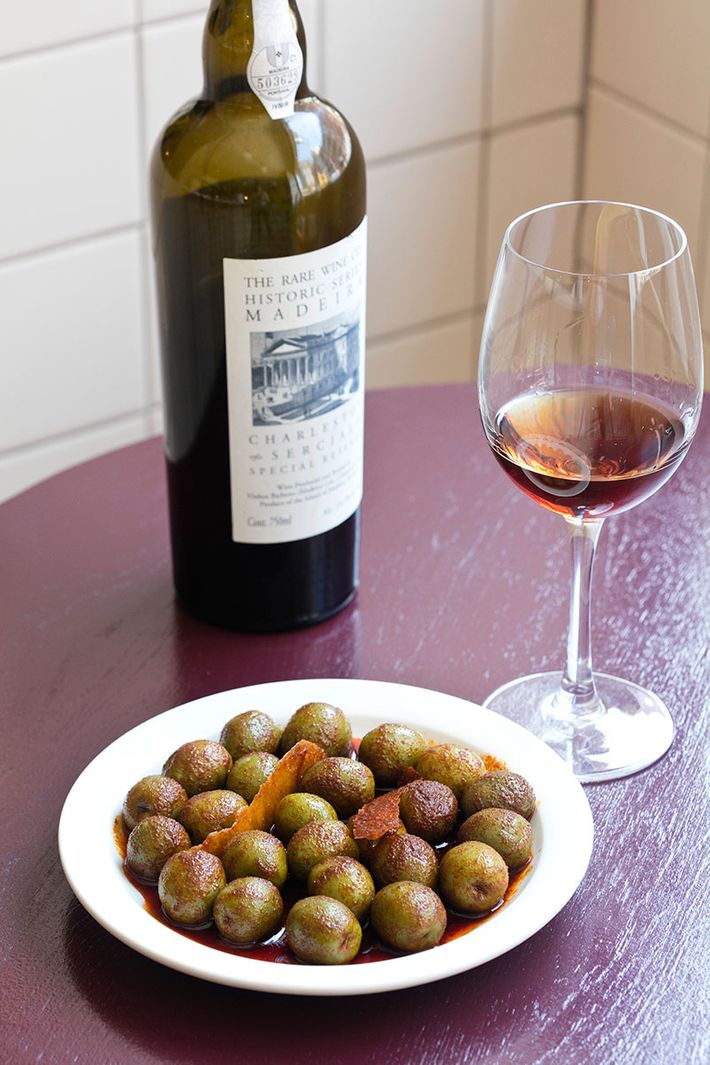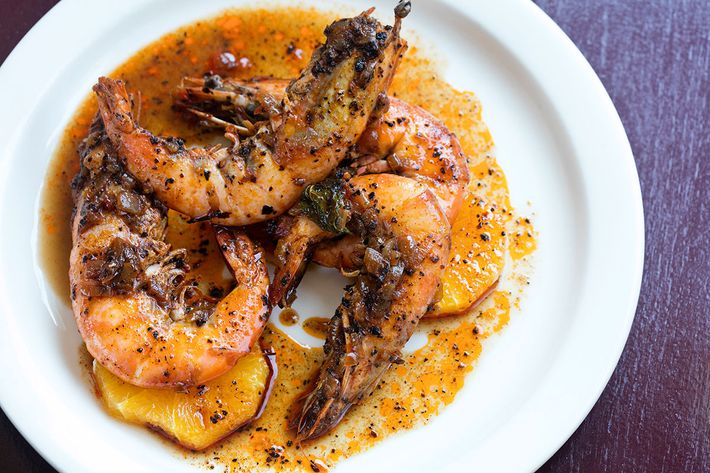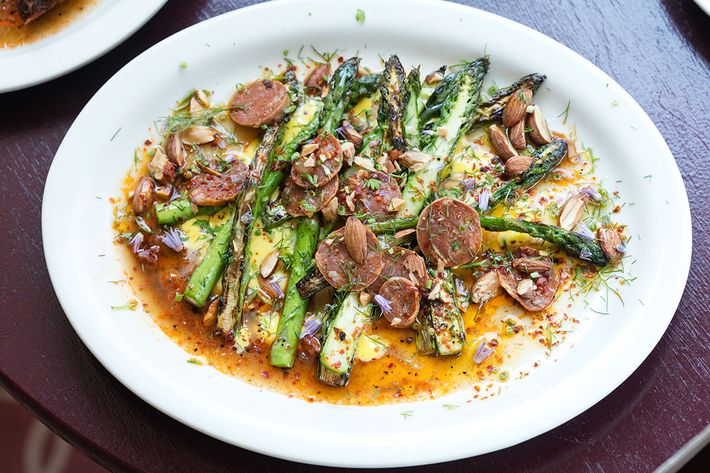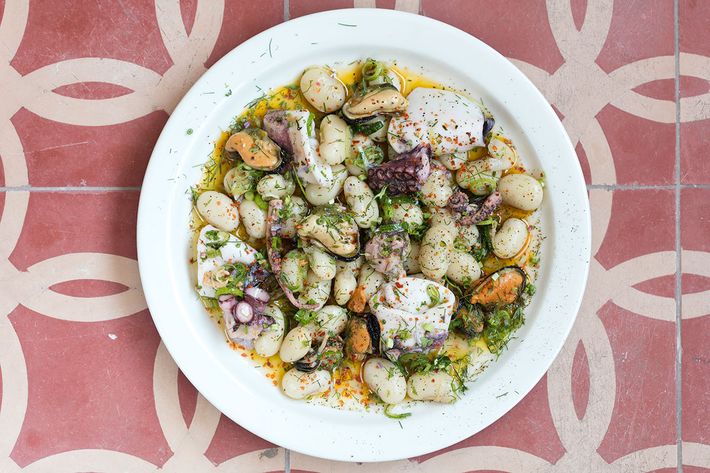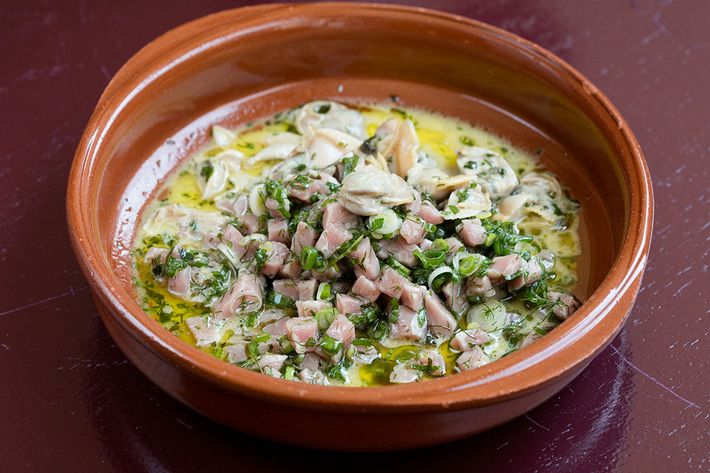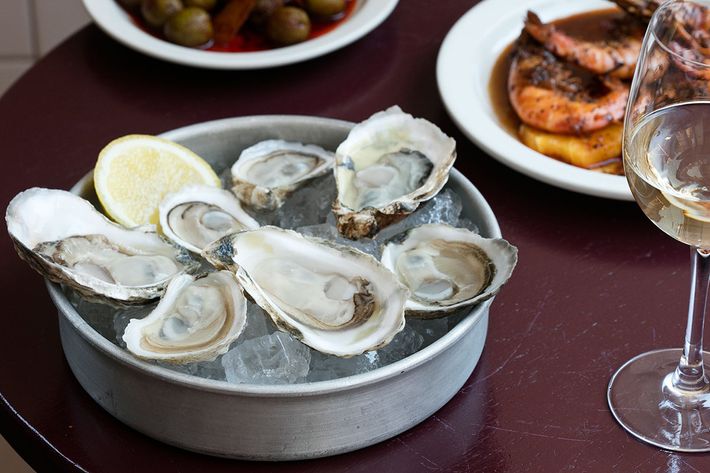 43 Canal St., nr. Ludlow St.; 212-226-2545
*A version of this article appears in the May 29, 2017, issue of New York Magazine.