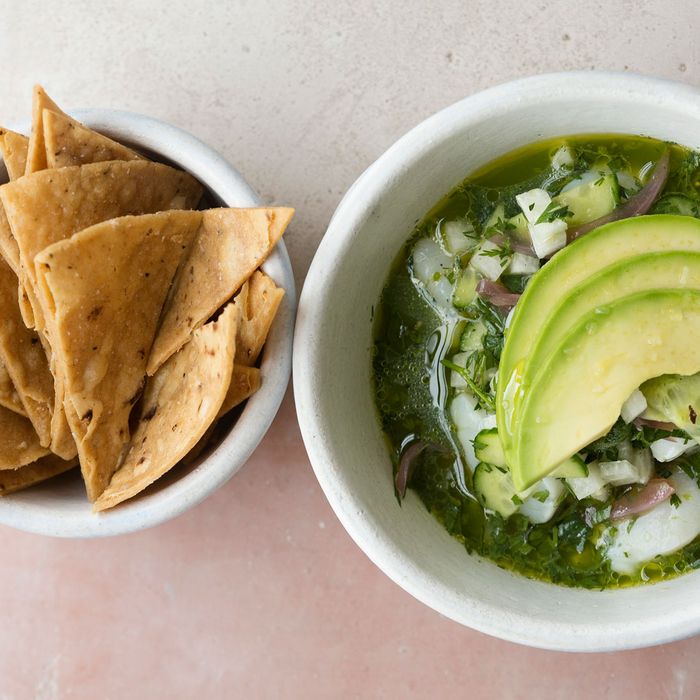 Aguachile ceviche with sea scallops, tomatillo, cucumber, jícama, chile serrano, cilantro, and lime.
Photo: Melissa Hom
Tired debates about the New York–versus–Los Angeles taco war aside, it's been an exciting year for Mexican food in this city. In February, the owners of El Atoradero Brooklyn branched out with mezcal and cocktail bar Madre Mezcaleria. The next month, Alex Stupak opened a palatial midtown branch of Empellón, recent recipient of two stars from New York critic Adam Platt. Enrique Olvera and Daniela Soto-Innes quickly followed up with Atla, their version of a neighborhood, all-day restaurant. The masa wave will strike Williamsburg next, when Casa Pública opens on June 2.
The restaurant's design is influenced by Mexico City's rich history of Art Deco architecture. There are floor-to-ceiling windows; Saltillo clay tiles cover the floor; and the decorations include old Mexican newspapers. The restaurant is brought to Brooklyn by the trio of chef Bob Truitt, formerly the head pastry chef of the Altamarea Group; beverage director and general manager Meaghan Montagano, who's worked at La Sirena and Extra Fancy; and managing partner Daniel Ortiz de Montellano. There won't be any tropical trompe l'oeil in Truitt's kitchen. He's keeping things relatively traditional with a menu that blends Mexican home cooking and market dishes.
There's a trompo Truitt will use to make proper al pastor tacos, also offered with fillings like steak with melted cheese, and stuffed squash blossoms with huitlacoche mayo. Tostadas will be topped with crab, uni, and peanut salsa, while more substantial dishes will include chilaquiles with mole, and crispy soft-shell crab with hominy polenta. The desserts will be simple sweets, including a flan made with goat's-milk caramel, strawberry sorbet, and an ice-cream version of tascalate, the toasted maize-and-chocolate drink from Chiapas.
Eventually, they'll start serving a late-night menu, when you'll be able to preemptively fight the next day's hangover with a Mexican-style hot dog topped with pico de gallo, pickled jalapeños, queso fresco, and morita mayo. But until then, there's a substantial list of original cocktails to drink through. Think Michelada's like the Cerveza Sucio, salt-crusted Tecate with chipotle and citrus; a Mexican Mudslide with tequila, Avion Espresso liqueur, charred pineapple, and almond milk; and punches like the Polanco Sangria with rosé, blanco tequila, Cocchi Americano, strawberry, and citrus.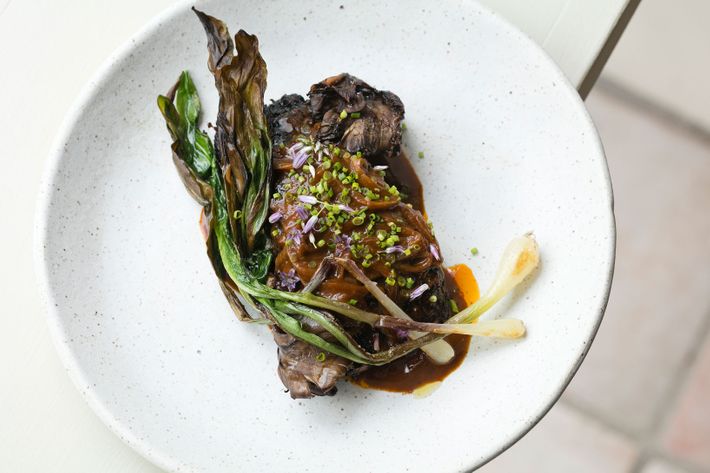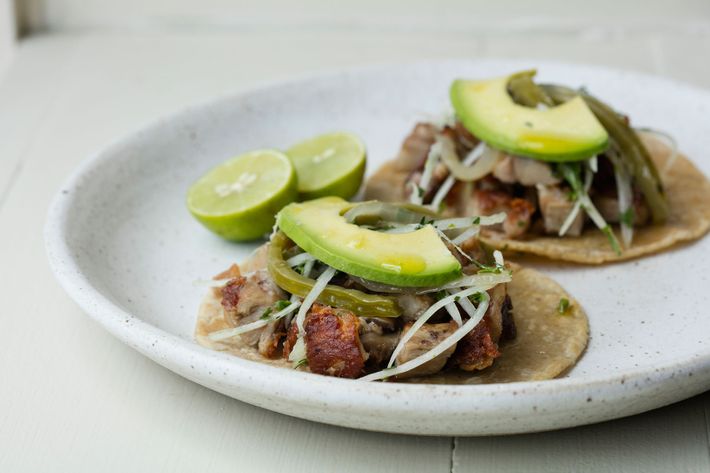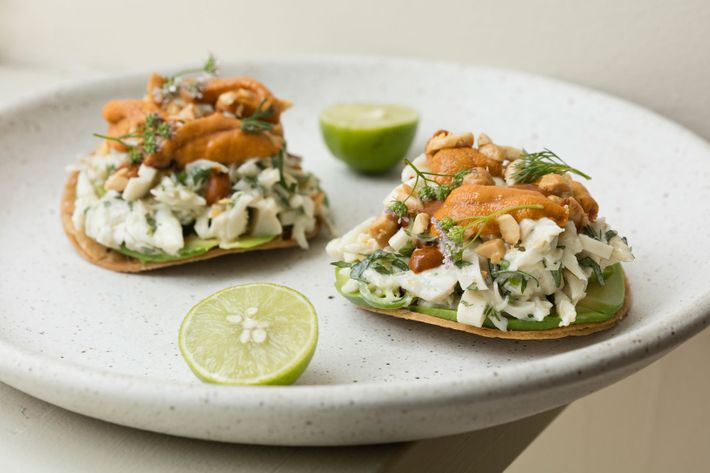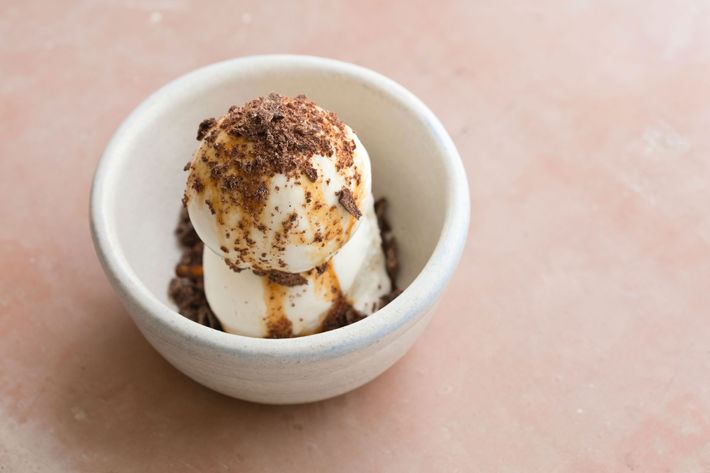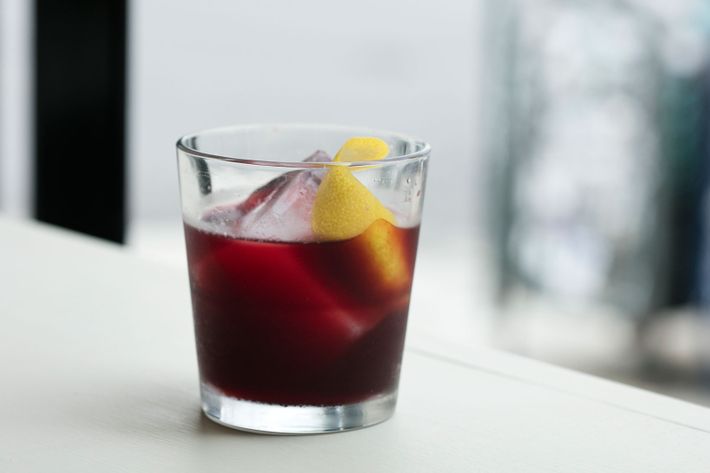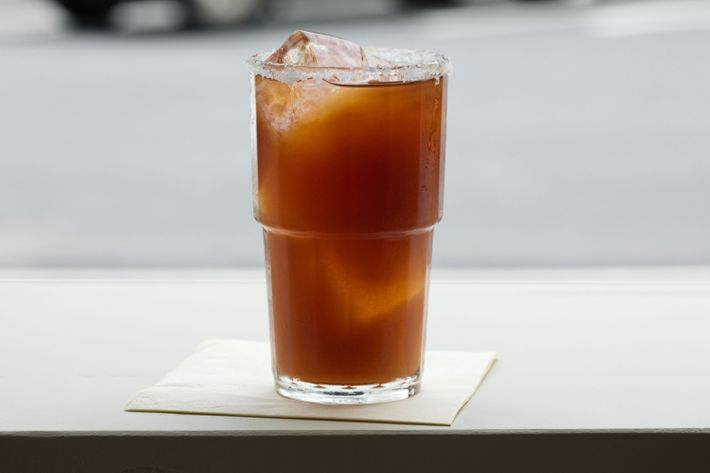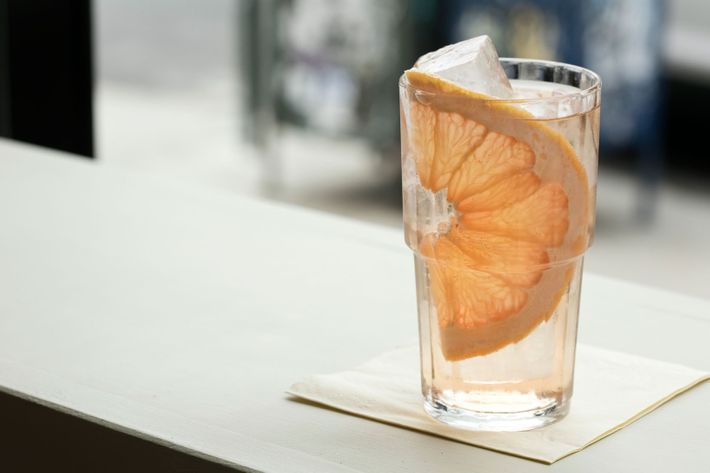 Casa Pública, 594 Union Ave., nr. Richardson St.; 718-388-3555