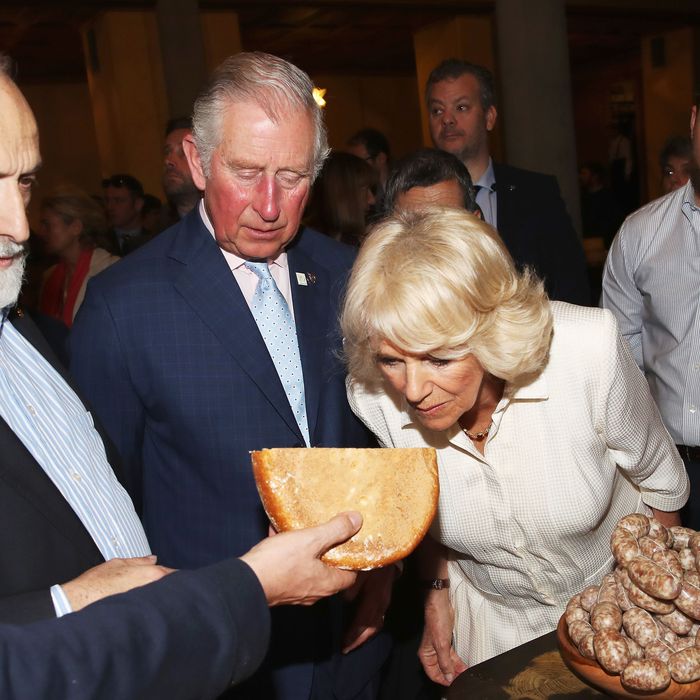 Expect lots of cheese.
Photo: Chris Jackson/Getty Images
Important notice to chefs who make a mean beef Wellington and have the rest of Friday to burn: The British monarchy is looking for somebody to help cook for Prince Charles and Camilla, Duchess of Cornwall. The sous-chef job is listed on the official Royal Vacancies website, saying that the Master of the Household seeks a "talented" culinary professional who will be responsible for "the supervision, preparation, and service of food to the highest standards" for the royal family. Move quick: The deadline is … midnight. (Updating a résumé only takes a few minutes, right?)
The listing notes the new hire will get access to royal residencies all around the U.K., and they'll need to have a "working knowledge of organic food" — apparently a deal-breaker for the prince, who's big on protecting the environment and not into GMOs.
The contract type is also listed as "permanent," which makes this job sound grave. "A flexible and adaptable approach is essential," the listing notes, possibly because you never know when the prince will demand a replacement for one of the six honeys he supposedly keeps on the breakfast table. Another warning: Prince Charles has some restaurateur experience (he actually owns his own place), so the "Oh, I had some bad Chinese last night" phone call to get out of work may not work on him.