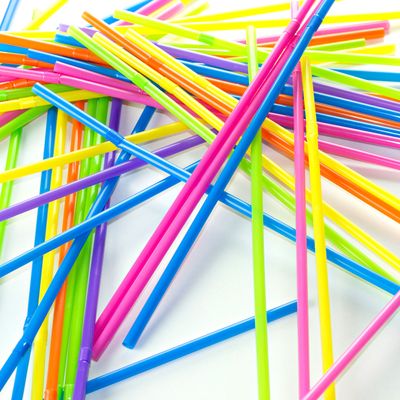 Soon to be a dying breed?
Photo: Paul Mayall/ullstein bild via Getty Images
Berkeley has long been a hub of action for the environmental movement: Alice Waters's pioneering Chez Panisse opened there in 1971, putting a magnifying glass on the quality and provenance of ingredients before anyone dreamed of turning farm-to-table into a marketing term. Two years later, the country's first curbside recycling program was started by the city's Ecology Center. Styrofoam was banned all the way back in 1988 (New York would try and fail nearly three decades later.) In 2012, it joined other cities around the country in banning single-use plastic bags, and now looks ready to bring the ban hammer down on plastic straws.
City officials met on Tuesday to discuss an ordinance, created by three City Council members, banning the use of plastic straws in restaurants and coffee shops. While discussing it, Berkeley Councilwoman Sophie Hahn said, "The habits we have are destroying our planet." The officials believe they'll pass the ban later this year. In lieu of plastic straws, they want businesses to use a trio of paper, bamboo, and compostable straws, which look like plastic, but are made from corn (like everything else!) and melt in hot water. They also reportedly want to encourage people to bring their own straws around, which is a very unrealistic but very California thing to ask.
If it all seems like a lot of trouble, consider the impact of plastic straws: The National Park Service says that Americans use half a billion straws per day, and a documentary called Straws claims that plastic straws are the fifth-most found trash on beaches. (This has prompted some beaches in Southern California to ban them.) The ordinance is part of a broader effort by Berkeley, called the Zero Waste Goal, a resolution that it adopted in 2005, but has reportedly struggled with.