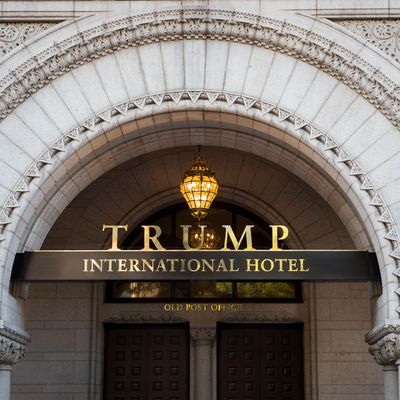 Photo: Zach Gibson/AFP/Getty Images
Earlier this week, the world finally learned why millennials aren't saving any money: They're eating too much avocado toast. This was revealed by Australian real-estate dude Tim Gurner, who despite being Australian admonished young people for "buying smashed avocado for $19 and four coffees at $4 each" instead of saving up for a sweet pad.
The internet, not surprisingly, lashed back, pointing out that a lot of young people are in a lot of debt, Gurner's advice is bad and unfounded, and anyways haven't we been over this already? (Also, for the record, it's been at least five months since avocado toast was cool, and almost three years since it became annoying.)
Then again, maybe there's something to be said for not spending nearly $20 on avocado toast. Not because your debt will magically disappear, but because the only places charging that much for it are ones like the BLT Prime in Washington, D.C.'s Trump International Hotel. There the avocado toast runs for $18, because it also has breakfast radishes, baby spinach, a poached egg, and buffalo mozzarella. Most importantly, you can wash it down at the hotel's bar with spoonfuls of wine that start at the low, low price of $15.